Why Google+'s Biggest Enemy Is Google Itself
Many people are embracing Google+ as the new hip social network that might be the "Facebook killer." To me it will never be successful due to one huge problem: it is a Google product.
Google Accounts Are Fatally Flawed
The best way to describe the issues that Google creates for accounts (especially Google App accounts) is to describe a recent experience. Upon logging into my email account last week (which is driven by Google Apps) I was told that I had a conflicting account. What might this be? I have only ever set up one account with this email address: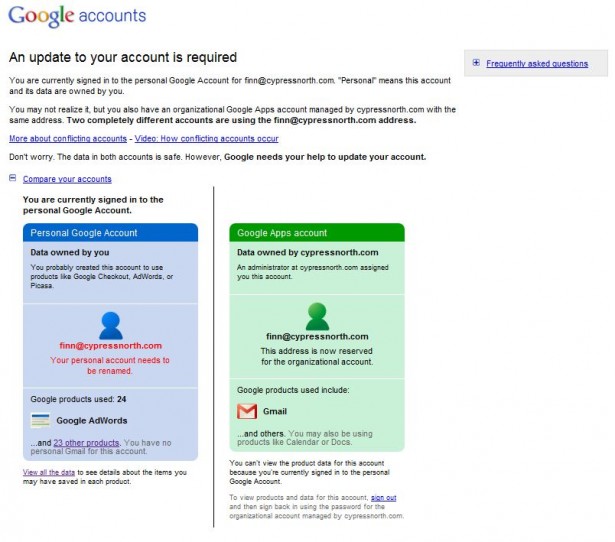 So Google thinks that my "personal account" needs to be renamed? Well, my Google AdWords account, Google Analytics & everything else that is contained by this email address isn't personal. Can't I just combine all of this under my one email account and get things back to normal? No, actually you can't.  In order to move forward, you must either move data between accounts or choose a new email address for your account. To provoke you to do this, Google actually split my account information into two separate accounts:



Well all of my business cards have my company email address on them which has traditionally been tied directly to my Google profile. Seeing that people may use this email address to add me on Google+, I am going to go ahead and choose the "move data" option as I would like to have my Google+ account found with my email address, much like how people add me on LinkedIn or Facebook. So after the moving of data is selected, I see this: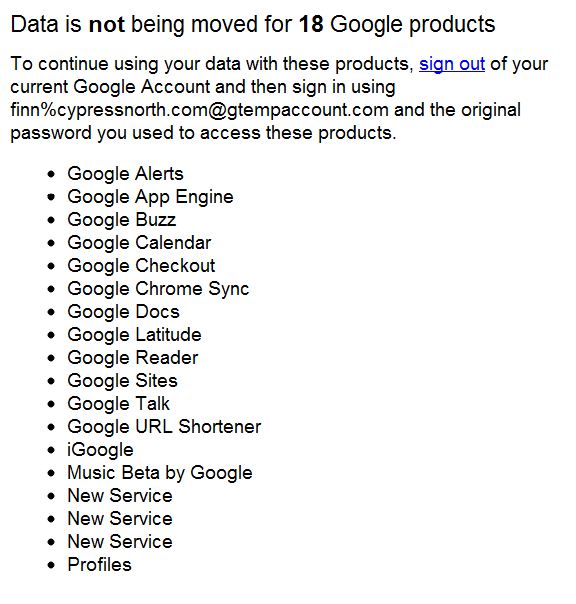 But wait, I use services like Profiles, Docs, Latitude, Reader & Checkout, why can't I port these over?  Then I went to go post a question on Google+ and was hit with the following: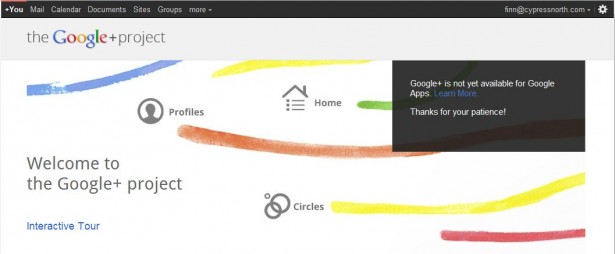 So now I have isolated my former username from accessing Google+. After a half-hour of scrambling to figure all of this out, I found that Google creates a temporary account (emailname%domainname@gtempaccount.com) that you must use to access any of the 18 Google products not moved. So I decided that I would just update my account to have my main email address become the primary. So I attempted to update my account: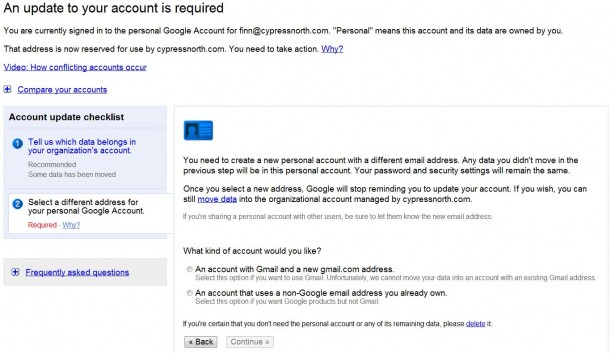 With the email address that I have been using for years:


And was unsuccessful. So now, here I am with my main account not able to login to Google+, tie into my profile or access many of my Google products. Half of my information was ported back to my main email address, while 18+ products (including Google+ and my Google Profile) are in limbo under a temporary account.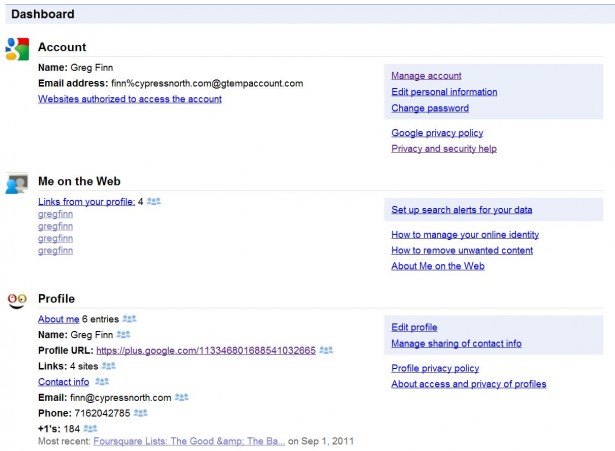 So in order to move forward, I need to set up a new email account or log-in to Google with the assigned Google Temp account, I cannot tie the two accounts together. Frustrating isn't even the word to describe this situation.  This is something that Facebook wouldn't subject users to, and frankly is unacceptable.
Lack Of Integration
A week and a half ago, Google announced that the +1 button for websites now will tie into Google+. But does it really?  No.  Two +1 buttons exists and are actually very different. The  different +1 products are the +1 button for websites and the +1 buttons for Google+. Confusing, right?  Basically, if you +1 a post on Google+, it won't translate to the web button and vice versa. Take a look at the recent Google Logo story. Here is the Google+ +1's: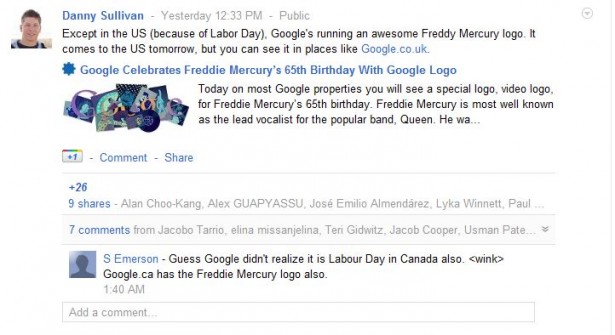 And here are the web Google+1's: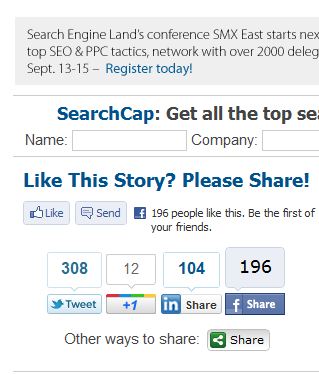 So  web pages that you +1 on websites are different than web pages that you +1 on Google+.
So overall, while Google+ may look like a valid new option for Social Networking, remember that it is a Google product and it comes with the typical Google baggage.
The following two tabs change content below.
Greg Finn
Greg is the director of marketing at Cypress North. He has been managing internet marketing campaigns for more than seven years and is a certified Google AdWords partner in search advertising. Greg has been both a speaker and moderator at SMX, the world's leading search engine marketing conference, and is also a contributing editor and regular writer at SearchEngineLand and MarketingLand.
Latest posts by Greg Finn (see all)
Related
1 Comment
Rhea Drysdale

on November 2, 2011

Reply

This post should have a gazillion comments from sympathetic readers.

We just hopped off a call with a client who uses Google Apps. We wanted them to be more active on Google Plus because their content isn't getting +1'd hardly at all. This is when they told me this was such a pain to to do they were never going to use it. The solution? Remove the Google + share button and speed up load time. Win, win. There's no way this product is going to make it long-term if it's greatest enemy is itself.

"Frustrating isn't even the word to describe this situation. This is something that Facebook wouldn't subject users to, and frankly is unacceptable." –> YES! Loved the whole post.