As all major social network feeds have become algorithmically driven, today's social media environment has become pay-to-play for brands. Many brands have felt discouragement, angst and strife with the decreased organic reach. However, these changes bring great opportunity for brands like yourselves that aren't afraid to pay for highly qualified, targeted social traffic.
The ultimate medium for pin-point targeting.
Social networks bring about all new avenues for demographic & psychographic targeting never before available.  Target potential customers & clients by their education, title, likes, acquaintances and track each click down to the penny. Social Advertising has opened up a whole new world of targeting, and with a slew of networks – there is sure to be a combination that works for you.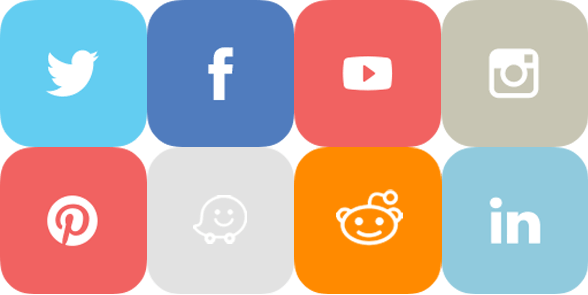 We can help you advertise on social networks like Facebook, Twitter, YouTube, Instagram, Pinterest and more while keeping a close eye on the profitability and ROI of each effort. In addition to the targeting, we also perform best-in-class ad creation including video, mobile, live video, display & interactive ads.
If there is a profitable route to reach your ideal consumers, we'll find it and maximize it.