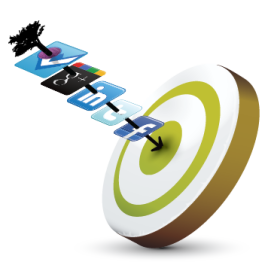 Lacking presence on major social networking sites like Facebook, Twitter, and Google+ is no longer an option if you want to be competitive online. Social isn't standalone anymore — these accounts go hand-in-hand with your website. Many of these social networks offer search integration features that brands can't and shouldn't ignore.
At Cypress North, our experts can build your social media presence from scratch, including complete account creation, custom design consistent with your current brand, and implement strategies to develop relationships with customers in key communities. We can provide guidance on how to leverage the strengths of each social network and craft a plan that fits into your company's goals and objectives. 
Successful businesses spend endless amounts of time nurturing relationships with their customers to gain trust and credibility. Customers are talking about your business or brand — whether you're listening or not — so get on board now so you don't miss out.
Training
If you're not-so-sure what social networking is all about, Cypress North can provide professional in-house social media training for you and your staff. We'll cover the intricacies of each of the social networks and how each of them operates, then we'll get you set-up right away. It promises to be fun, interactive and painless.
Social Media News Aggregation
Believe it or not, social media is more than just Facebook and Twitter. Many social news communities are powered by users and can send tens-of-thousands of visitors to your site. These news sites reward great content and can help articles and stories become viral.
Getting the ball rolling on your viral content is tough, but social news sites can help. Not only does this type of traffic attract eyeballs, it attracts sharing and links (which helps SEO for your website) as well.
Typical results are increases in:
Traffic
Buzz
Links
Audience
Cypress North can not only help you promote your compelling content on social news sites, but we can develop a strategy to increase your "social" content as well. This might include things like writing relevant stories, developing an editorial calendar, or designing infographics and charts. We're also happy to provide consulting services to assist you in executing your ideas for maximum performance.
Interested in our Social Media Marketing services? Tell us about your goals.