Learn how you can take‌ full advantage of all the insights in LinkedIn Ads Campaign Manager to better manage and optimize your LinkedIn ads.
LinkedIn Ads is a platform well-suited for B2B advertisers due to its powerful targeting segmentation options and ability to reach thousands of business professionals. So what happens after you launch your campaign?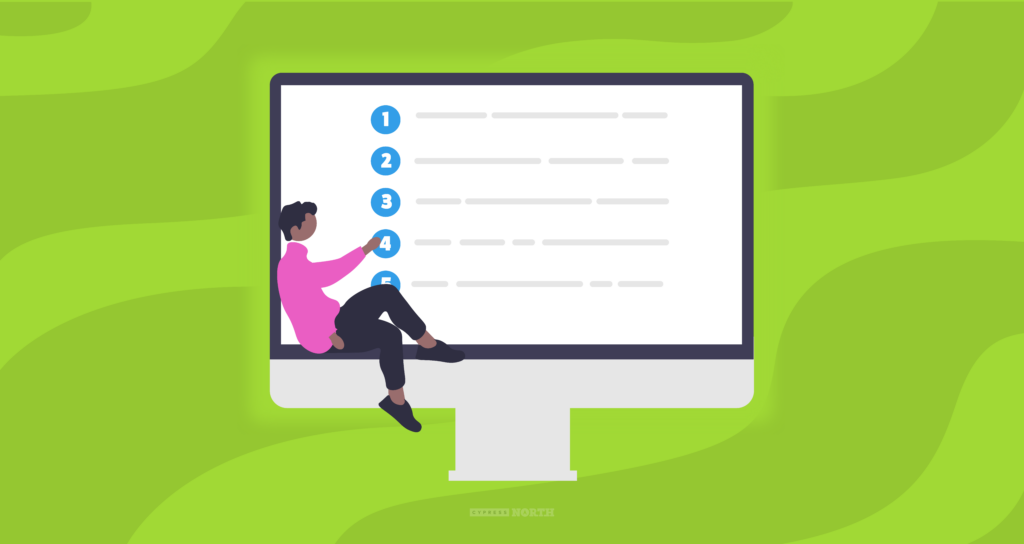 Whether you've never set up your own LinkedIn campaign before or know your way around the platform, your work is actually just getting started. Any good advertiser monitors key performance metrics, checks in on ad creative performance, and brainstorms tests for new audience targeting.
But navigating the campaign manager to maximize the data available from the platform can be confusing. In this post, I'll go over five ways you can extract and leverage insights from the LinkedIn Campaign Manager to optimize your campaign performance and achieve your marketing goals.
---
Table of Contents
Demographic Report
Custom Columns
Breakdowns
Export Quality Score
Matched Audiences
---
Demographic Report
The demographic report provides valuable insight into who your ads are being shown to on the platform. When you're in the LinkedIn Ads Campaign Manager, you can select which campaigns you want to view demographics for. At the top of the report, you can customize the time range you would like to view data from and the audience attribute you want to analyze. You can see impressions, clicks, average click-through rate, and conversions by job function, job title, company, company industry, job seniority, location, country/region, and county.
Depending on the type of campaign you selected to look at, you can also toggle between different column sets that might be relevant to your campaign types, such as leads, sponsored messaging, video, and talent leads.
For instance, if you're viewing the demographic report for a lead generation campaign, you'll also be able to toggle between performance metrics and lead metrics that will give you lead form opens, open rate, leads, and lead form completion rate.
I especially like using the demographics report to see what attributes I might want to exclude from my campaign. This is an easy technique to hone in on your audience and cut wasteful campaign spend.
It's important to note that some metrics may not be reported to protect user privacy.
Custom Columns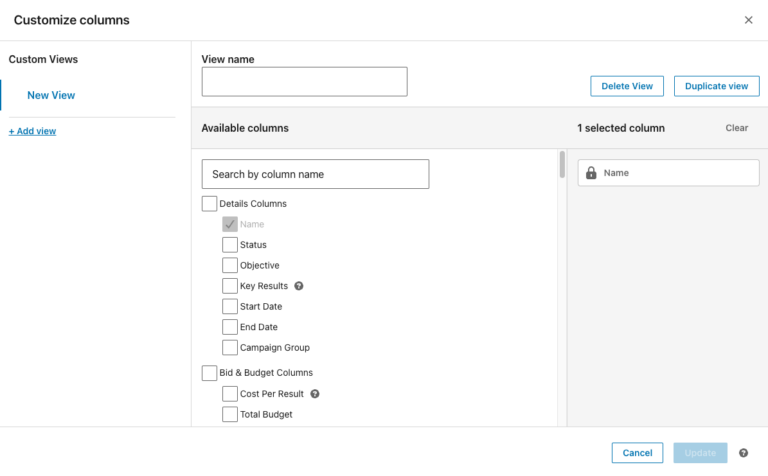 If there are certain metrics that you want to view frequently, it might be best to set up custom column views for reporting in the LinkedIn Ads Campaign Manager. You can do this by clicking on the columns dropdown selection and clicking customize columns.
From there, a window will pop up that allows you to give your custom view a name and check what metrics you want to include in your custom view. Using custom columns is a great way to save time when managing/checking the performance of your LinkedIn Ads campaigns on a day-to-day basis.
Breakdowns

Another helpful feature of the LinkedIn Ads Campaign Manager is the ability to view performance metrics broken out by unique conversion action, on/off LinkedIn Audience Network, and by carousel card (if you are using the carousel ad format.)
Export Quality Score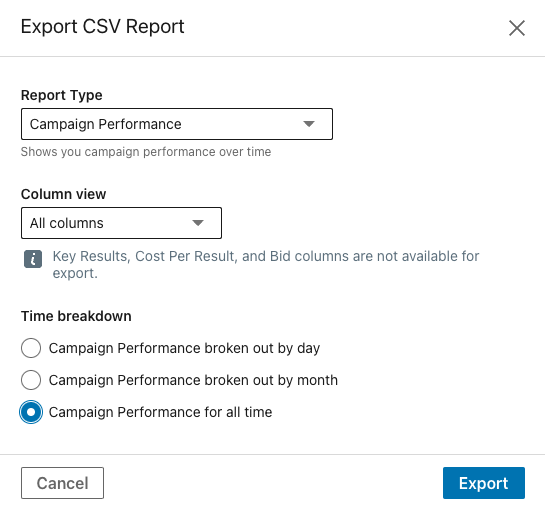 Did you know that your sponsored content LinkedIn Ads campaigns get assigned quality scores?
LinkedIn defines quality score as an estimate of how likely a member is to act on Sponsored Content ads in your campaign. This is calculated by taking the predicted CTR of the highest-performing ad in the auction you're competing in and dividing it by the predicted CTR of ads in your campaign. LinkedIn then takes the average of all scores from auctions targeting the same audience.
LinkedIn assigns each campaign a Campaign Quality Score based on how the scores of the campaign's ads compare with this average score. Finally, scores are normalized on a scale of one to 10, with 10 being the best. These scores are recalculated daily for active sponsored content campaigns.
LinkedIn is sneaky though, and you can only view your scores by exporting a campaign performance report with all Columns selected. It's also worth noting that a quality score will only be available if the following criteria are met:
Your campaign is active.
Your campaign uses a sponsored content ad format.
Your campaign objective is not video views.
Your campaign's ads have competed in a minimum number of auctions for a score to be calculated.
Matched Audiences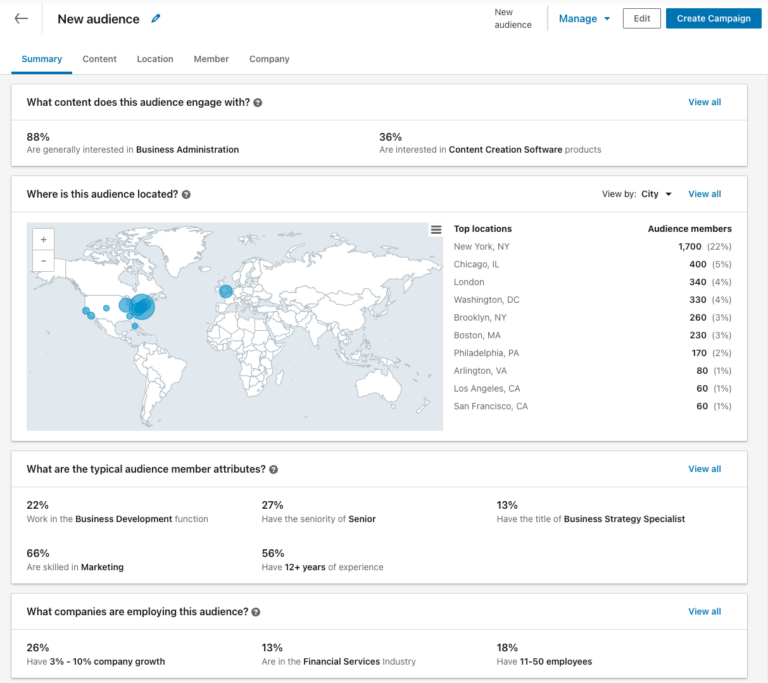 You might be familiar with LinkedIn matched audiences that can target or exclude users from your ad campaign, but did you know you can view insights about these audiences in LinkedIn Campaign Manager?
If you've already created a matched audience on the platform, you can select it in plan > audiences and click the insights button at the top of the manager interface.
You'll then be taken to the Insights page where you can view various audience attributes, such as what content they engage with, location, job function, seniority, and interests. From there, you can also create a new targeting audience directly from the audience's insights page.
There you have it, five ways to take full advantage of the information in LinkedIn Ads Campaign Manager. You can find more LinkedIn Ads campaign tips in our comprehensive LinkedIn targeting guide.
If you have any other questions or need help with your LinkedIn Ads strategy, our marketing experts are here to help! Contact us to see how we can take your campaigns to the next level.