A local company with a global footprint, Goodnature has been selling American made machinery for 40 years. Recently their success has taken them into emerging markets like craft brewing.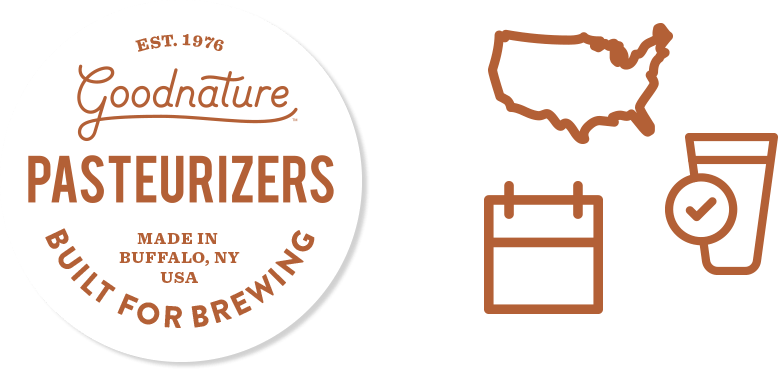 Website Design & Development
To help sell their new line of pasteurization equipment, Cypress North and Chris Vogel Design designed and built a micro-site to boost awareness and educate customers on the offering.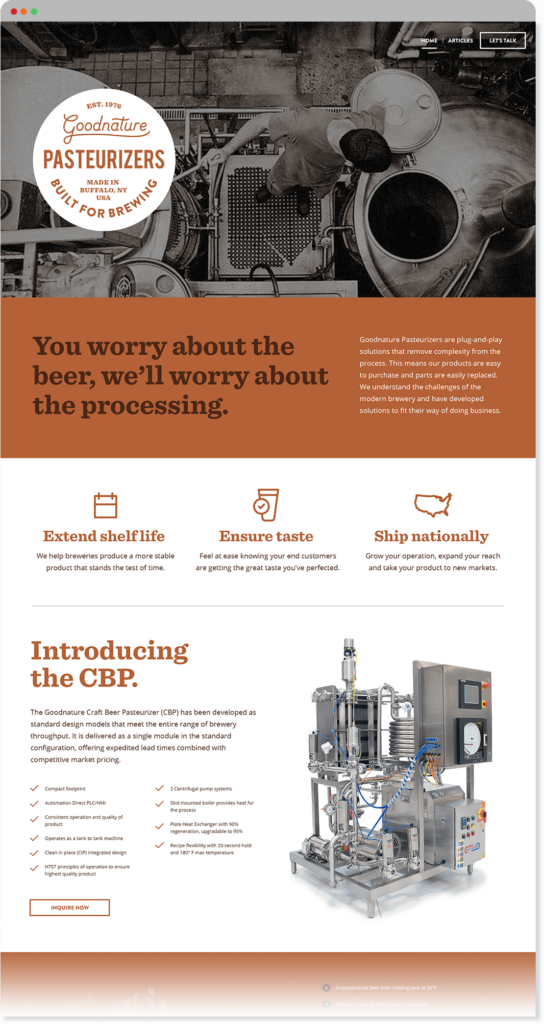 We also designed an interactive graphic of how the product works and makes it clear how unique the all-in-one machine is.
Design
Branding & Logo Design
Custom icons
Mobile responsive landing page
Custom SVG process illustration
Software Development
Mobile responsive development
Interactive SVG animation
Integrated Lead Capture
Salesforce Integration
Blog / Article system
You've got big plans
Let's build something amazing together