Website Development - Client Portal
 The JI Meetings client-facing website allows medical professions to create their own accounts and register for upcoming Jacob's Institute meetings. Users can view their upcoming, current, and past meeting registrations, submit important meeting documents, register for social events, make electronic payments, and even view and print receipts.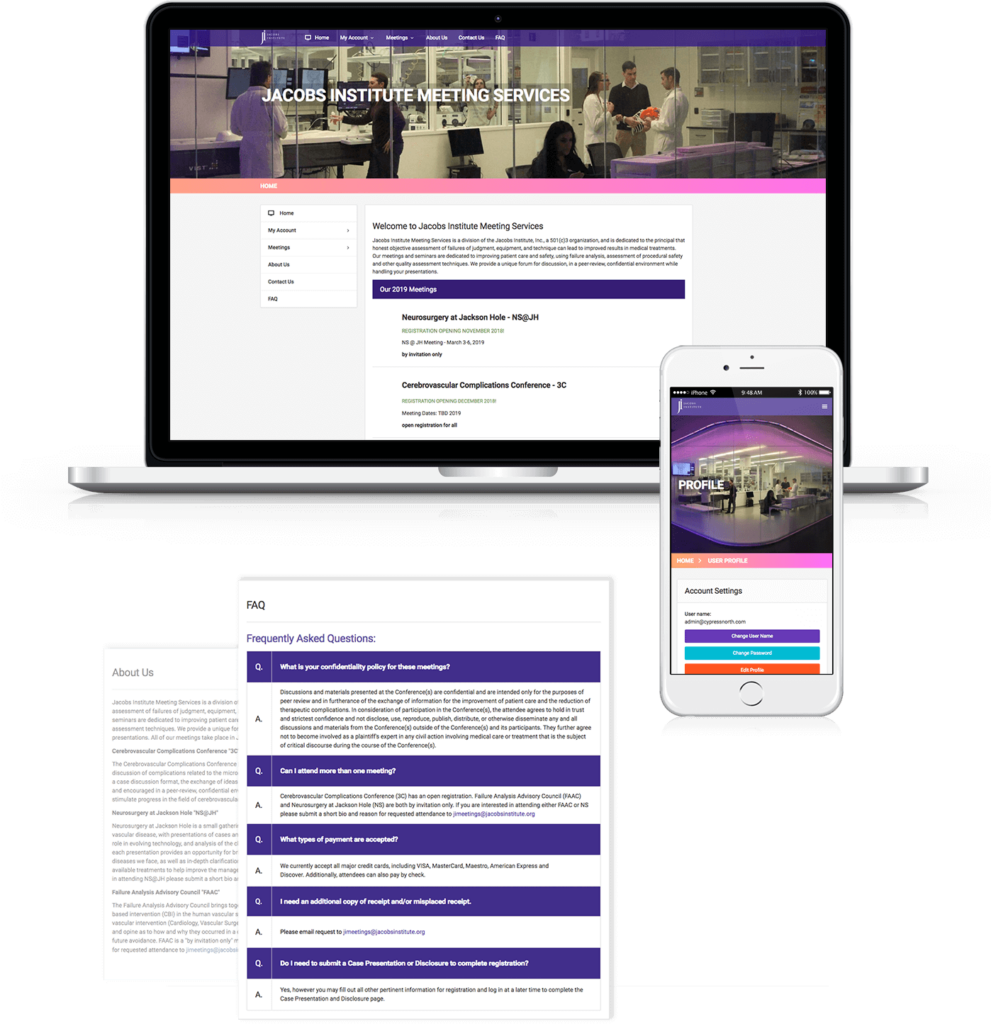 Website Development - Admin Portal
 Managing a conference is no easy task, made even more difficult when dealing with sensitive medical data and complex rules regarding who can attend the conference. Cypress North built the JI Meetings Admin dashboard to allow the staff at Jacob's Institute to handle the maintenance of the JI Meetings website. This Admin portal includes a complex user role system and user management, a robust invitation manager, and a reporting section.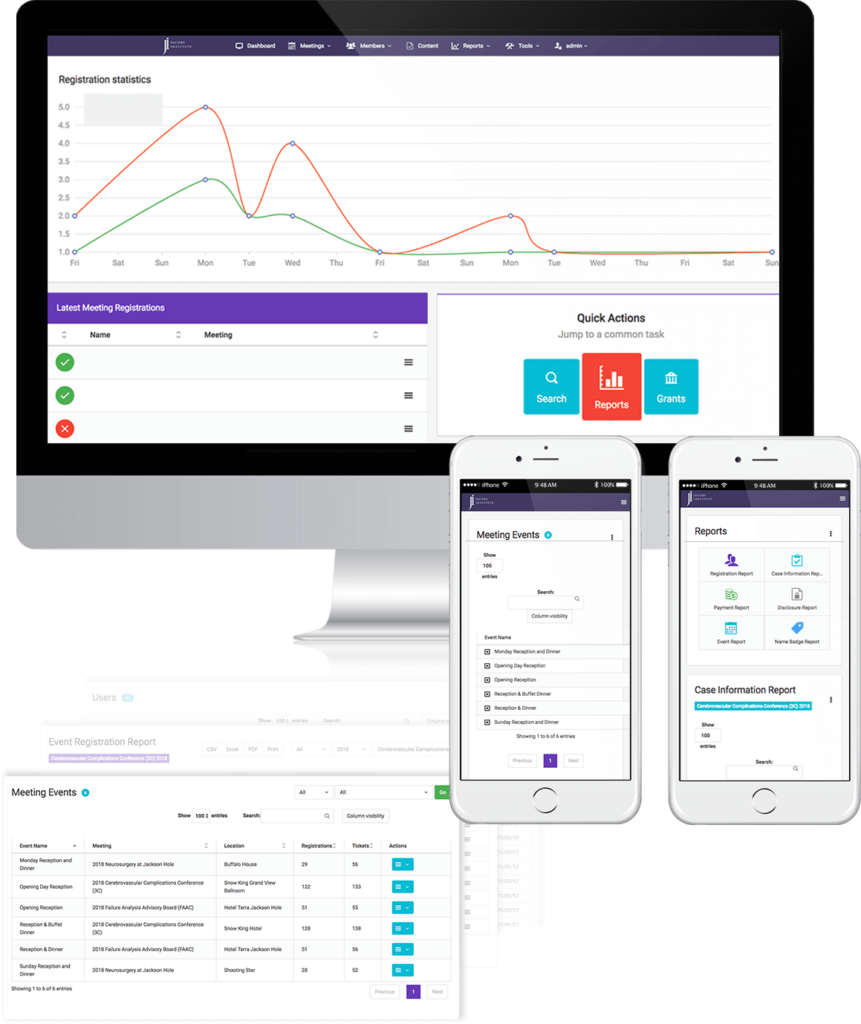 Software Development
Paypal vault integration
Automated invitation system
Custom API Integrations
Event and ticket management system
Conference management system
Badge generation and reporting
You've got big plans
Let's build something amazing together