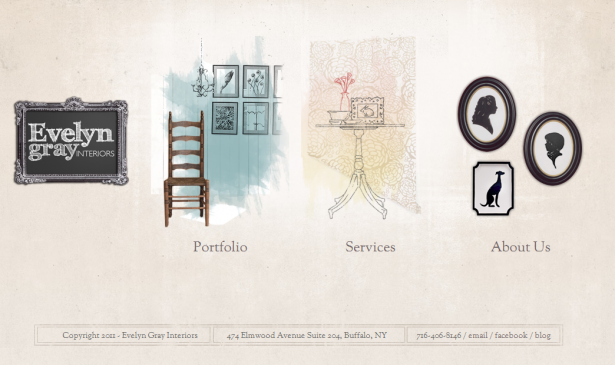 Earlier this year we officially launched the new website for Evelyn Gray Interiors, a Buffalo-based interior design firm that specializes in projects for commercial and residential spaces. Tracy and Molly — the duo behind Evelyn Gray — contacted us in the fall to create a portfolio site they could use to showcase their work and share with potential clients.
Tracy and Molly are both very passionate about art, design, decorating and making a space work to its fullest potential. Keep up with Evelyn Gray and get unique ideas, tips and inspiration on their Interior Design blog.
The site was designed by 12 Grain Studio and developed and launched by Cypress North. Check out 12 Grain's site here.