Like many other Google Ads features, I personally think that the name "optimized targeting" is currently quite misleading. This additional targeting expansion setting may seem minor, but it can have a huge impact on campaign performance and fundamentally change the targeting of your ads.
Even worse, Google Ads has made optimized targeting settings extremely tricky to find in your campaigns. But don't worry, I'm here to help! In this post, I'll walk you through how optimized targeting works and tell you when you should use it and when you should avoid it.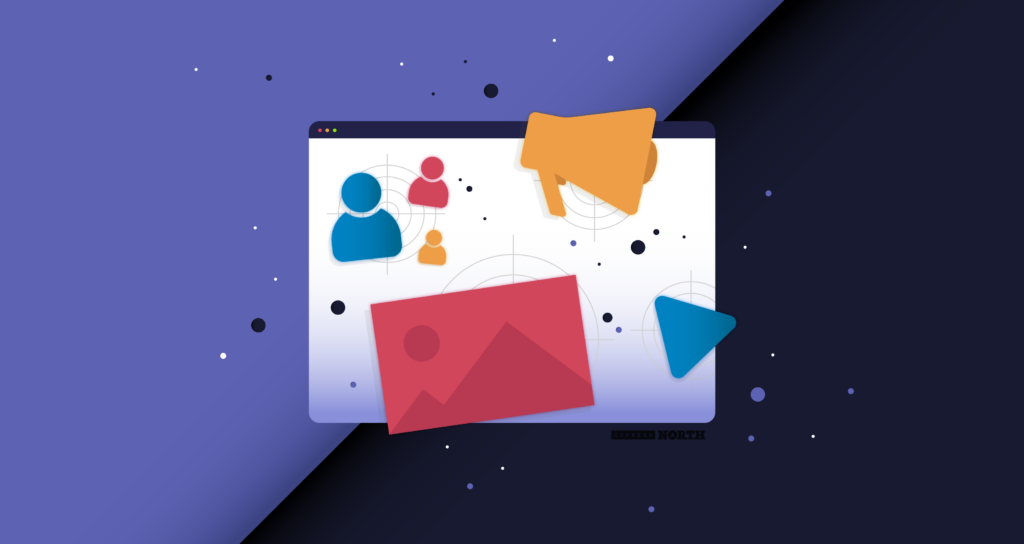 What is optimized targeting?
According to Google Support, "Optimized targeting looks beyond manually-selected audience segments in your campaign to find audience segments that you may have missed to improve the campaign's performance."

Optimized targeting rolled out on Google Ads in 2021 and is automatically turned on for all campaigns with this targeting setting, so it is important to understand when to keep it on and when it's best to turn it off. Optimized targeting is available with Display, Discovery, and Video campaigns (video campaigns need to have sales, leads, or website traffic goals).
How is Google's Optimized Targeting Different from Audience Expansion?
You may remember Audience Expansion rolled out in 2019 on Google Ads and was available to all campaigns using audience targeting. The main difference between optimized targeting and audience expansion is that optimized targeting looks to extend past the specific targeted audiences set in campaigns, including demographics that are being targeted in a campaign. Audience expansion only expands upon the audiences that were given in a campaign. In other words, audience expansion expands to audience segments that appear to be similar to your manually-selected audience segments.
Optimized targeting is said to look for people most likely to convert. With optimized targeting, your manually-selected audience segments are a starting point and influence this targeting type. According to Google Support, "Optimized targeting expands to users that are likely to convert by creating a profile of what a converter looks like based on real-time conversion data." The profile can look much different than your initial manually-selected audience segments.
Should I Use Optimized Targeting?
The choice of using optimized targeting all depends on the goals of your campaign. We haven't had much luck testing it in the past at Cypress North. However, we feel that any strategy is worth a test! I will walk through some scenarios when you could test optimized targeting and when you definitely should not.
When to use Optimized Targeting: Prospecting or Trying to Acquire New Customers
Optimized targeting could be a good strategy to test as a way to expand your targeting and reach. The goal of optimized targeting is to find people who are likely to convert, so it's important to make sure you're optimizing for an ideal conversion action in your campaign settings. Having more conversion data in your account will help Google Ads find people who will convert through optimized targeting as well. Google says that optimized targeting uses information from the landing page and assets of the ad as well, so having relevant ad and landing page copy should help optimized targeting find more users who are likely to convert.
Like I said, I haven't had much luck with optimized targeting in the past. For this reason, I recommend testing it with a tight budget or with target CPA or target ROAS bidding to make sure your campaign spends efficiently with this riskier targeting method.
When NOT to use Optimized Targeting: Remarketing Campaigns
Optimized targeting can and should be turned off with any remarketing/retargeting initiatives. When defining remarketing, remarketing is when ads are targeted to consumers based on a specific online behavior, such as websites they've visited or actions they've taken.
When optimized targeting is used with a remarketing campaign, it is no longer a remarketing campaign!
Optimized targeting will serve your ads to users who are outside of your predefined remarketing audience. Prospecting is great and we give it a test in many accounts, but we have completely different goals for prospecting campaigns when compared to remarketing campaigns.

Optimized Targeting in Action
Here is an example of optimized targeting not being used in the most proficient way. This remarketing display campaign had optimized targeting turned on previously. The campaign spent a total of approximately $5,500 and approximately 70% was spent on expansion and optimized targeting. This setting should've been turned off because it is simply not true remarketing. Also, knowing that it spent this great amount and had no conversions from optimized targeting for a month proves that optimized targeting should be turned off for this campaign.
Here is another example of optimized targeting not having the best results. As shown in the image, expansion and optimized targeting resulted in a cost per conversion that was three times more expensive than the original audience segments' cost per conversion. It's important to analyze performance when this setting is on and understand if it should be turned off or not.
How to Turn Optimized Targeting Off
In Google Ads, select the campaign you would like to turn the optimized targeting off for.


Optimized targeting can only be turned off at the ad group level. In the campaign, select the specific ad group you'd like to modify the targeting for.
On the page menu to the left, select Settings.
Select Edit ad group targeting.


Under "Settings", expand the "Optimized targeting" section block to be able to select the checkbox. This will turn optimized targeting on/off.


Press Save.
I hope after reading this you are more informed about how optimized targeting in Google Ads works, when to use it, and how to turn it off if necessary! Sometimes the smallest campaign settings can make a huge difference in campaign performance and this is one that many advertisers overlook.
If you have any questions about optimized targeting or Google Ads in general, we'd love to help! Contact us to talk about display advertising and beyond.