Alfa Laval made a significant investment to improve their US-based manufacturing and distribution with 3 new or updated locations. They turned to Cypress North for assistance in content creation for their social channels to tell a visual story centered around the concept of "Closer to you". With the goal of sharing facility news to a broad audience of current and potential customers, Cypress North created an animated video and multiple social media images highlighting Alfa Laval's strengthened US presence.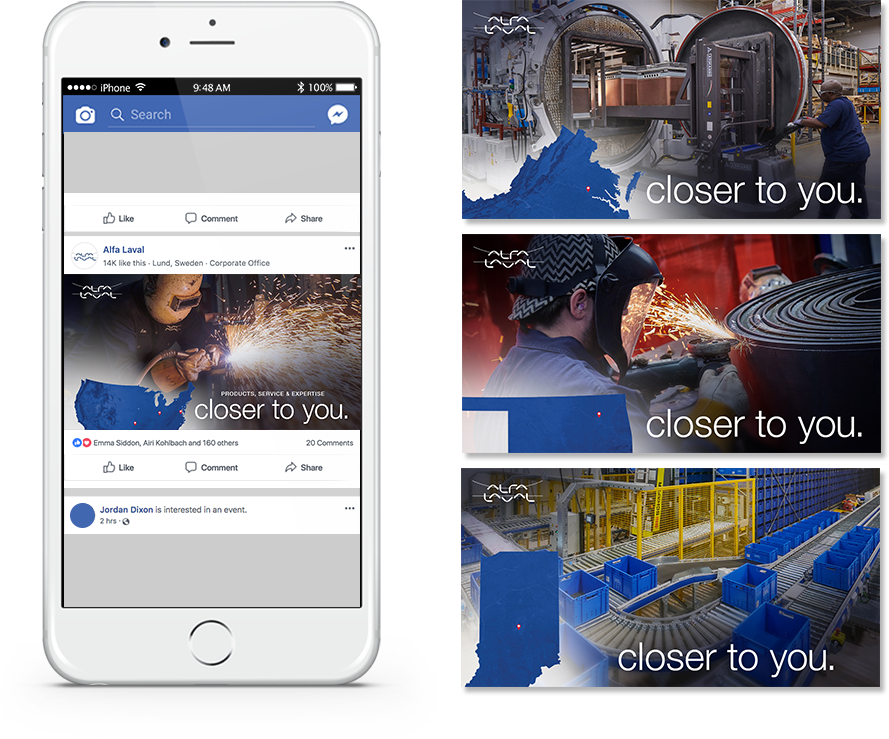 In the complex world of industrial heat exchangers it can be tough to know what products will meet your requirements. Alfa Laval is a global leader in this space and took the progressive step to engage Cypress North to design, develop, and market a Heat Exchanger Advisor application. Through a visual questionnaire on desktop and mobile devices, users are provided with the product lines that can fulfill their needs in a ranked order indicating the best fit.
HX Advisor Custom Features
The HX Advisor application is only one part of the puzzle. In addition, we worked together to create a technical community of industry folks called Peer Talk. Not only does Peer Talk allow engineers and purchasers to discuss problems and solutions, but Alfa Laval monitors and contributes to the conversations and an industry expert.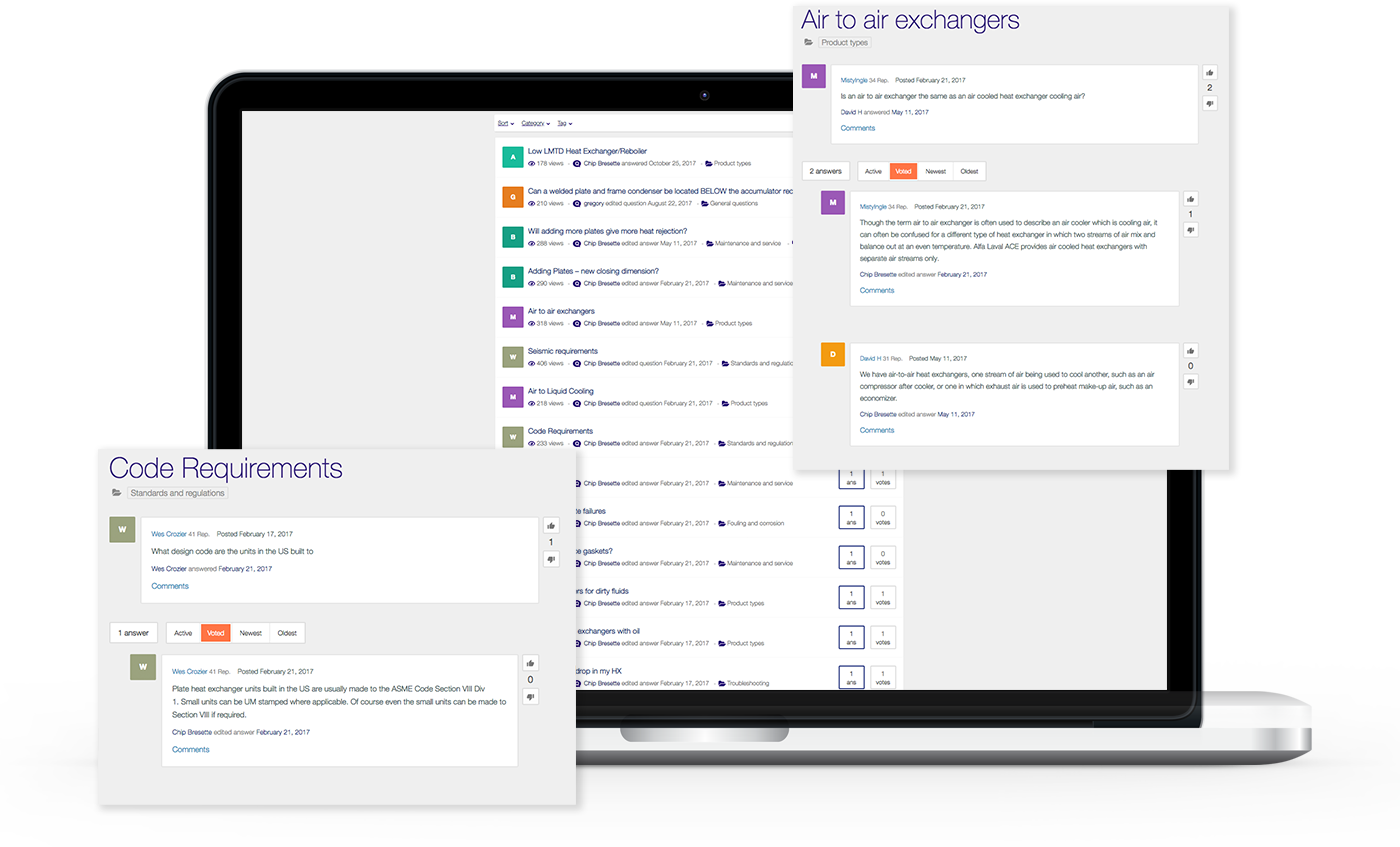 Design
Animation
Video Editing
Digital Ad Creative
Visual and Intuitive Questionairre
Mobile responsive web design
Mobile Application Design
Product Detail Pages
Forum Design
Software Development
Custom Advisor Application
iOS and Android Apps
Peer Talk Forum
Geo-fencing
Web Application Firewall
Content Delivery Network
Hosting Solution
Marketing
Full site tracking and analytics
Organic marketing foundation
Paid search marketing
Paid display remarketing funnel
LinkedIn marketing
Explainer video creation
You've got big plans
Let's build something amazing together