Bit Dashboard is a cryptocurrency portfolio management application. Bit Dashboard turned to Cypress North for assistance in creating a custom app and website. The first step was working with the Bit Dashboard team to develop a clear identity and branding by creating a logo family and color palette.

Bit Dashboard provides a central location for users to view and manage their full cryptocurrency portfolio by syncing holdings and transactions from their wallets and exchange accounts. Users get a clear picture of their cryptocurrency investments, including their current portfolio, their return on investment over time, and more. Cypress North designed and developed the app to be clean and easy to use.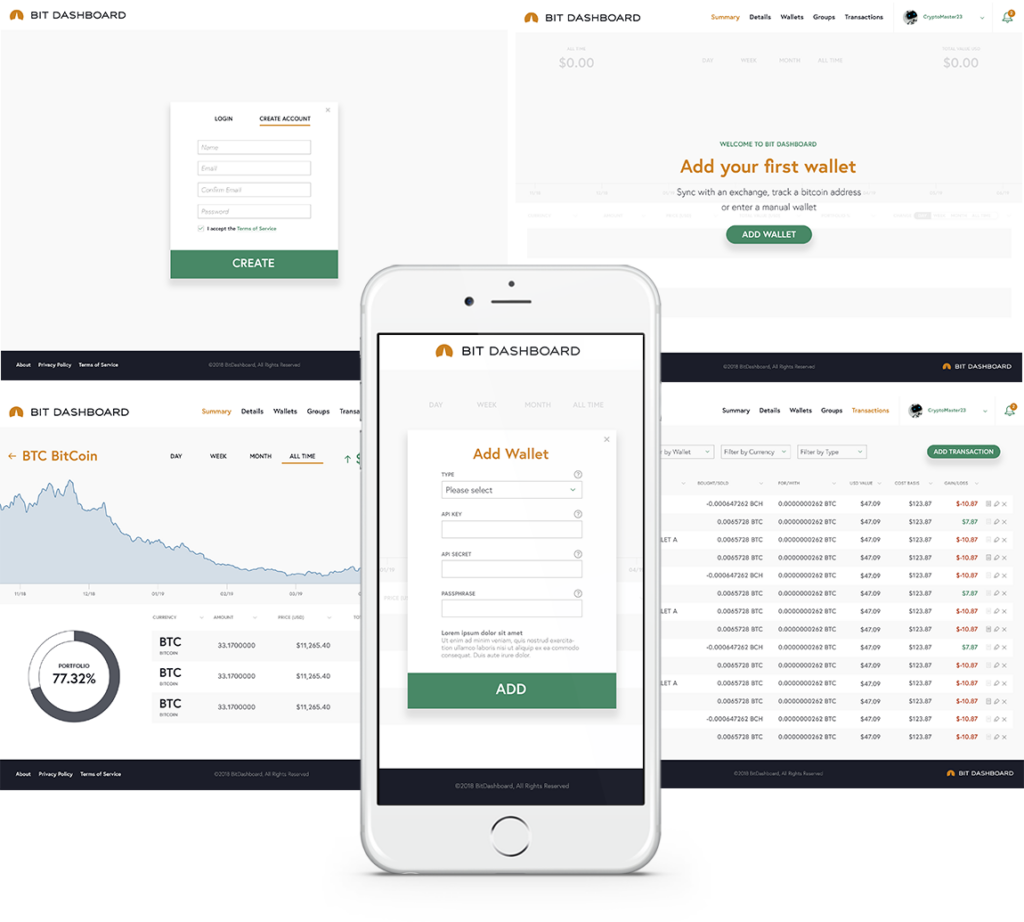 Website Design & Development
Along with the app we created a website to promote the app itself, using the same palette and branding from the app.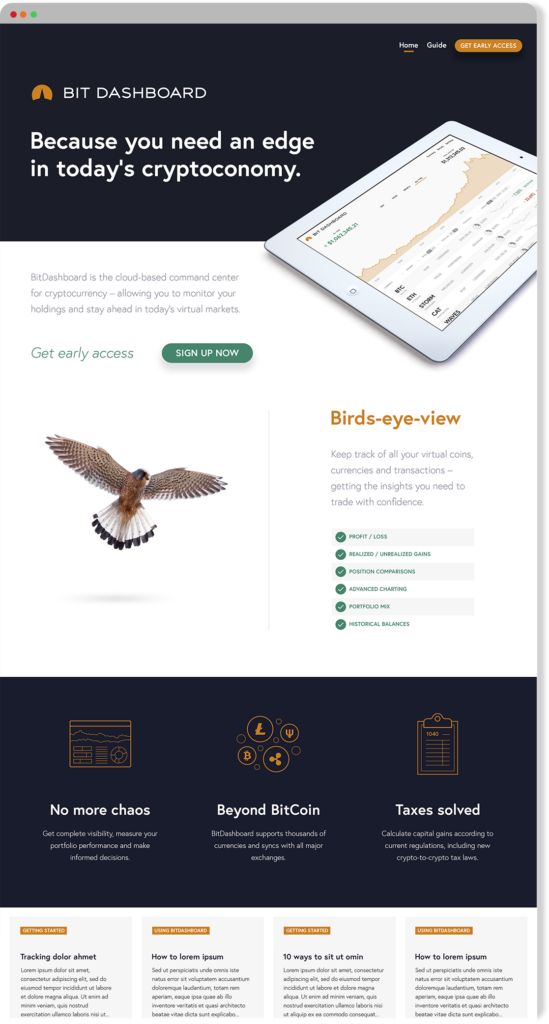 Design
Identity
Logo Design
Custom Graphs & Data Charts
Custom App Design
Custom web design
Software Development
Built with Laravel
API integrations with various cryptocurrency exchanges
Syncs data from cryptocurrency blockchains
Custom charting
Data analytics and portfolio performance metrics
You've got big plans
Let's build something amazing together