One cloud-based software for all of your firm's time tracking, LEDES billing, and legal invoicing communications. Easy legal billing needed a clean, modern, easy-to-follow design to better represent their all-inclusive tracking and billing platform. Cypress North created a new logo, color palette, and custom iconography to streamline their branding with a more straight-forward visual presence that clearly places the product in the minds of the audience.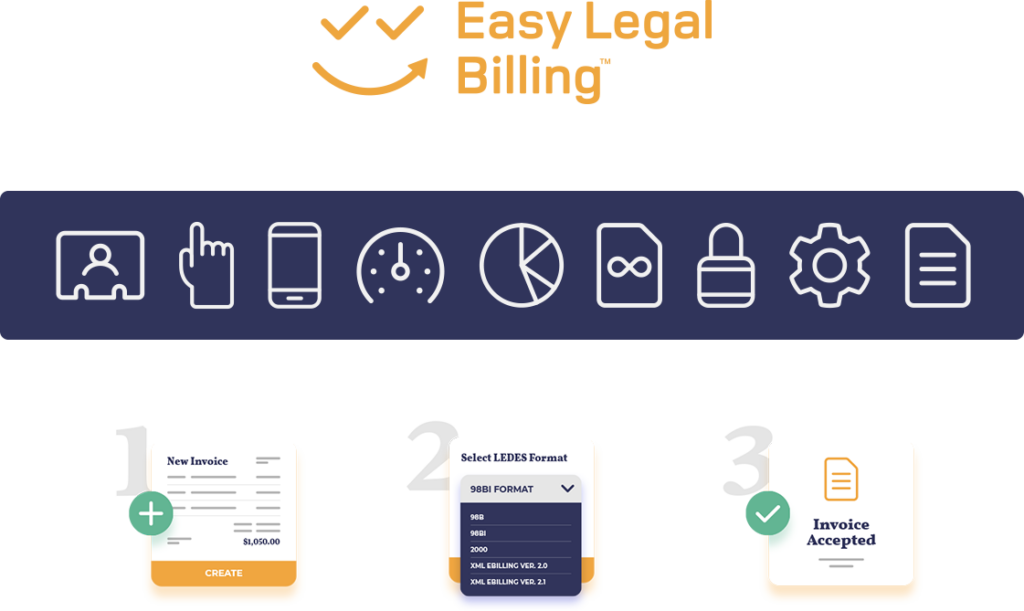 Custom Animation is an opportunity to convey a message visually by bringing the subject to life. That's exactly what Cypress North did for Easy Legal Billing. By utilizing an animated video, we were able to help them communicate their service capabilities to their clients.
Intuitive and effective: Cypress North designed and developed a homepage that informs and directs potential customers to the Easy Legal Billing software.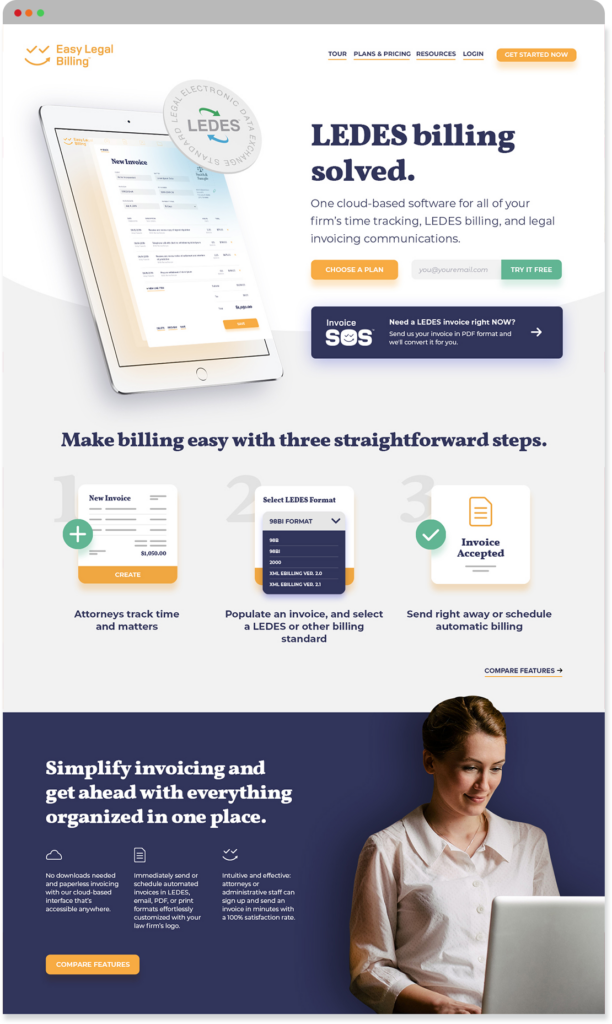 LEDES billing solved. Easy Legal Billing needed an easy-to-use billing platform that allowed users to track time, clients, and invoices and run their business more efficiently. Developed with Laravel, the Easy Legal Billing software supports all LEDES e-billing formats and provides on-demand invoice PDF generation for easy downloading and sharing.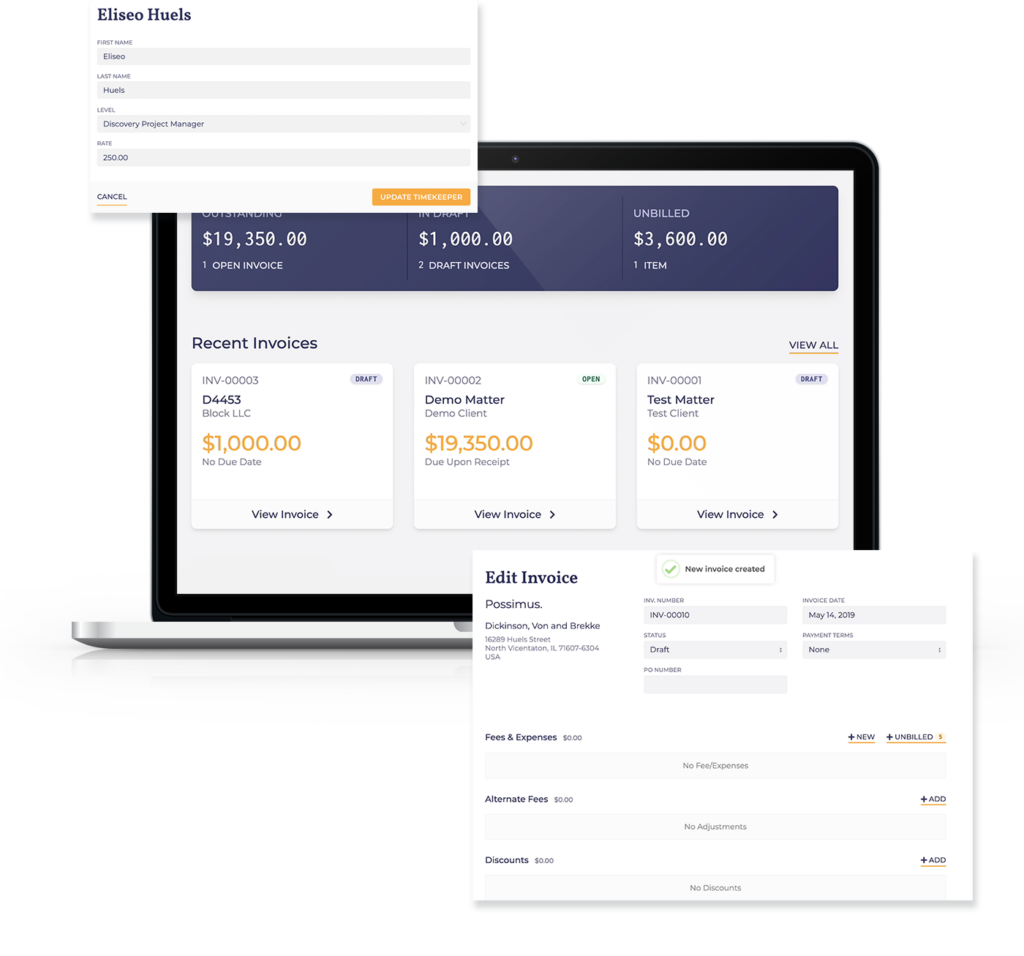 Gated content is an effective way to bring in leads that aren't yet ready to convert, but want more information about the product or service. In this example, we offered a free reference sheet download in the shape of an email form fill. These emails were then entered into automated drip campaigns that slowly nurtured them into converting by providing additional product information, as well as showing how Easy Legal Billing would make their jobs easier.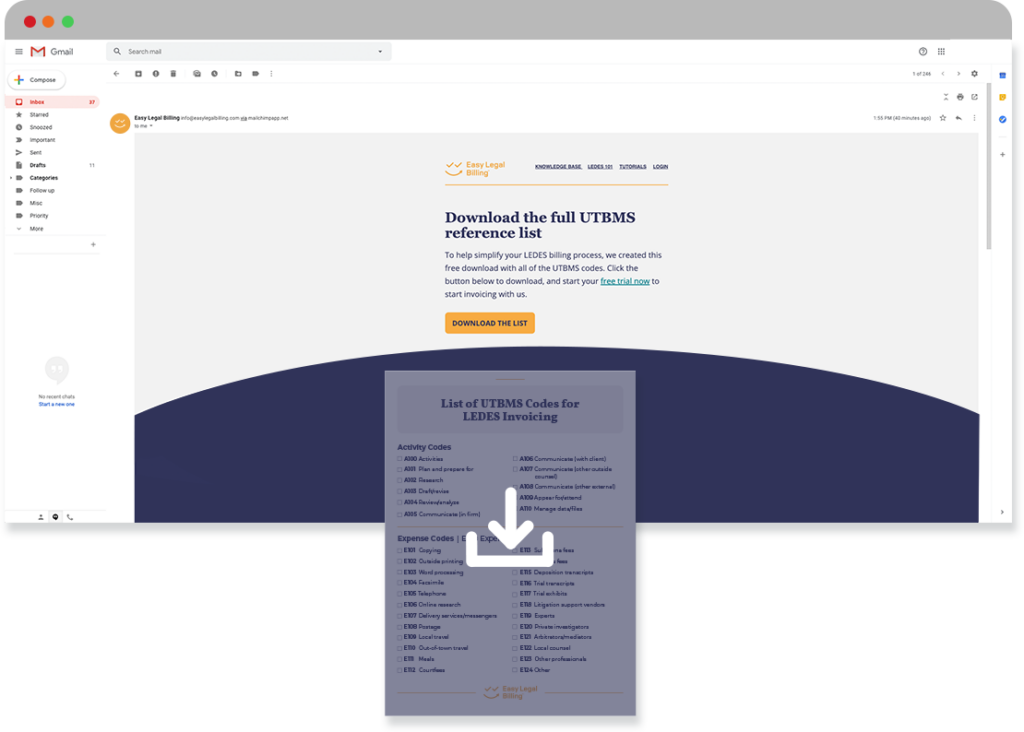 Marketing
Automated email drip campaigns
Gated content
Organic & Paid Social media marketing
Content creation and calendar
Organic & Paid Search engine marketing
Competitive analysis
Brand positioning and identity
Tracking, data, and analytics
Design
Logo Design
Custom Iconography
Branding
Website Design
Landing Page Design
Social Media Ads
Interface Walkthrough Videos
Software Development
Multi-tenant SaaS web application
Developed with Laravel
Single-page application front-end built with Vue
Supports all LEDES e-billing formats
On-demand invoice PDF generation
Stripe integration for subscription billing
You've got big plans
Let's build something amazing together