Cypress North's marketing team worked with MIT Technology Review to increase subscription sign-ups through paid search marketing. We reorganized their campaign structure to optimize for both brand name searches and non-branded vertical-specific searches. Campaign settings were used strategically to drive conversions and lower the cost per subscription sign up. These efforts, along with the new targeted landing pages, lead to a 90% overall decrease in CPA.
The nature of MIT Technology Review's niche publication makes it an ideal fit for social media ads targeted for users with specific interests. We created vertical-specific prospecting campaigns on  Twitter, Quora, and Reddit to increase subscriptions.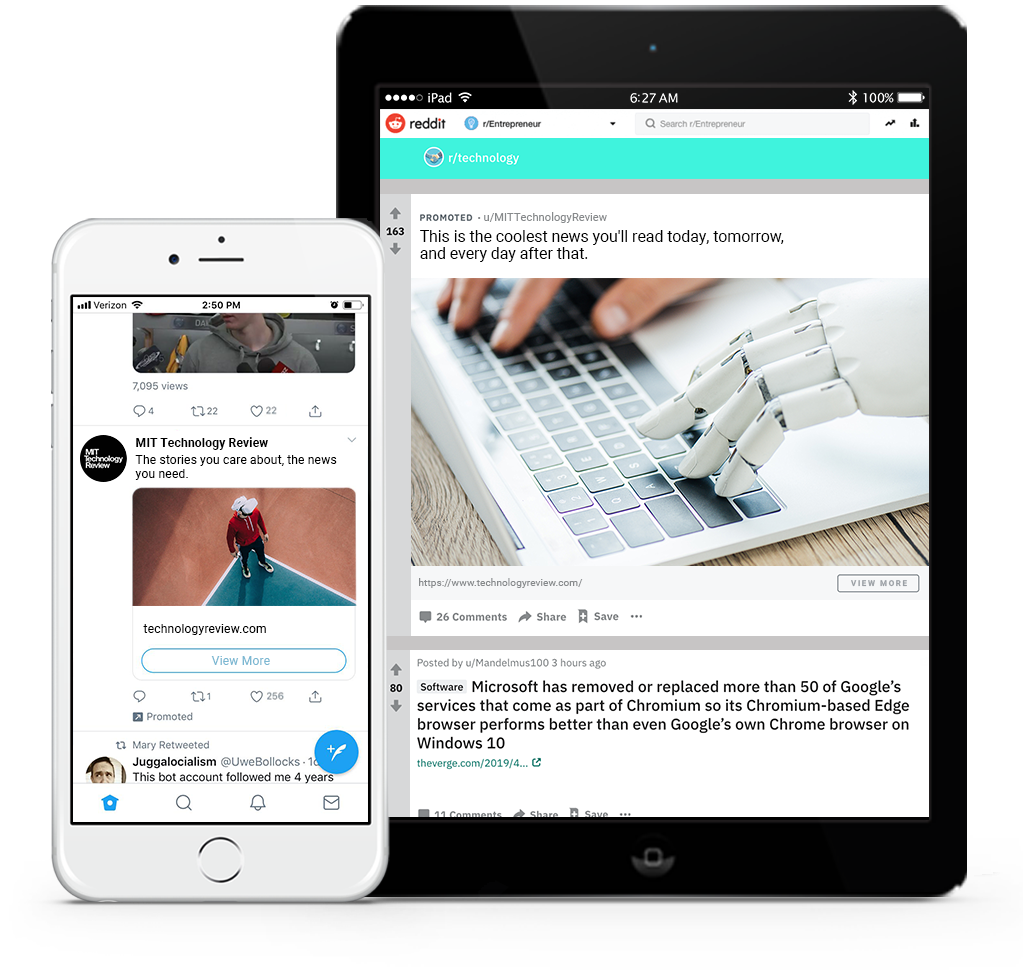 MIT Technology Review covers a myriad of technologically advanced topics from cryptocurrency to biogenetics. Cypress North created vertical-specific landing pages that highlight specific topics to increase coveted and highly valuable non-branded and prospecting conversions.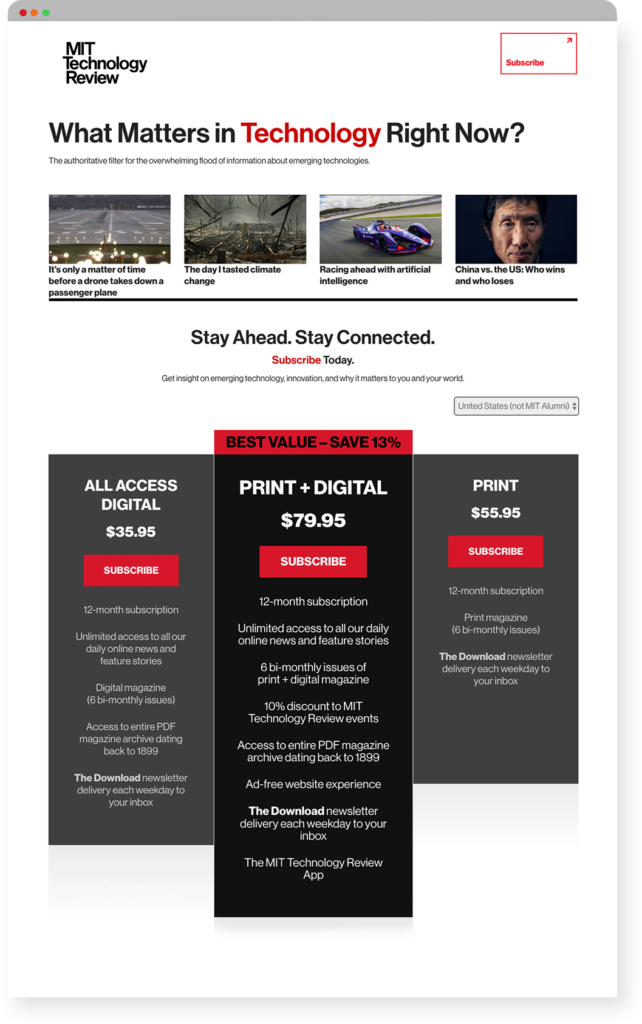 Marketing
Hubspot Landing Pages
Paid Search Marketing
Social Media Marketing
You've got big plans
Let's build something amazing together