Website Design & Development
With over 70 years of raising the bar on developing foodservice solutions, Rich's Food Corporation needed to revamp their Foodservice website to reflect their commitment to quality and to enhance their customer's experience. After a Global Rebranding initiative, they reached out to Cypress North to complete the website project. We were able to brainstorm a sound plan that touched on all necessities of Design, Development, and Marketing with the goal of building the new site to make a captivating, beautifully done, userfocused website that would help the customer find the product they need quickly and efficiently.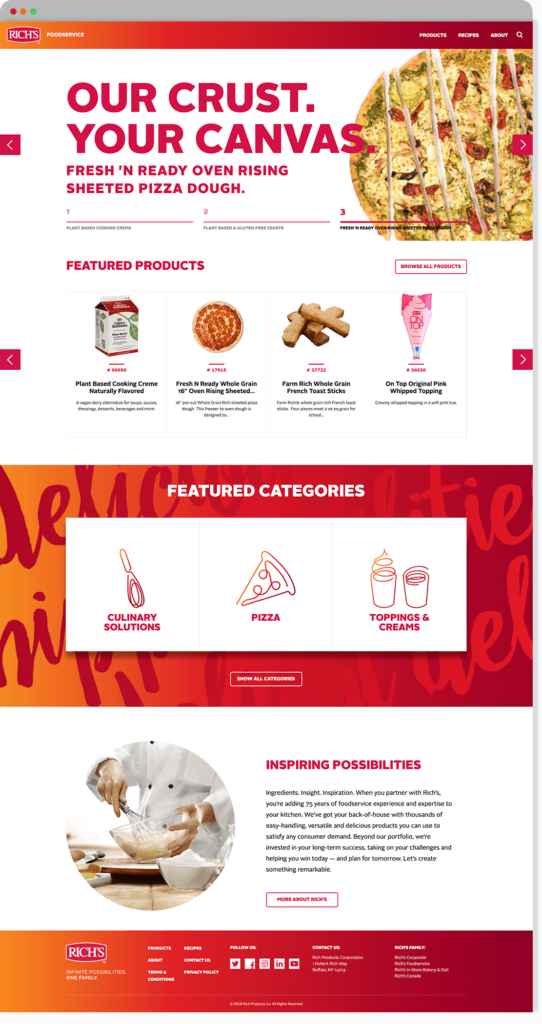 Marketo Design & Integration
Adhering to the new brand standards, we integrated the new design into Marketo.
PPC Marketing & Ad Design
As the leading national supplier of frozen doughs, crusts and flatbreads, Rich's Foodservice wanted to advertise their pizza division's offerings to schools, healthcare facilities, convenience store operators, and more. We put an extensive paid search campaign into place utilizing Google Ads, Bing Ads, and Facebook. From search ads and display ads, to Gmail Sponsored Promotions, remarketing, and more, we made sure that we had the market covered.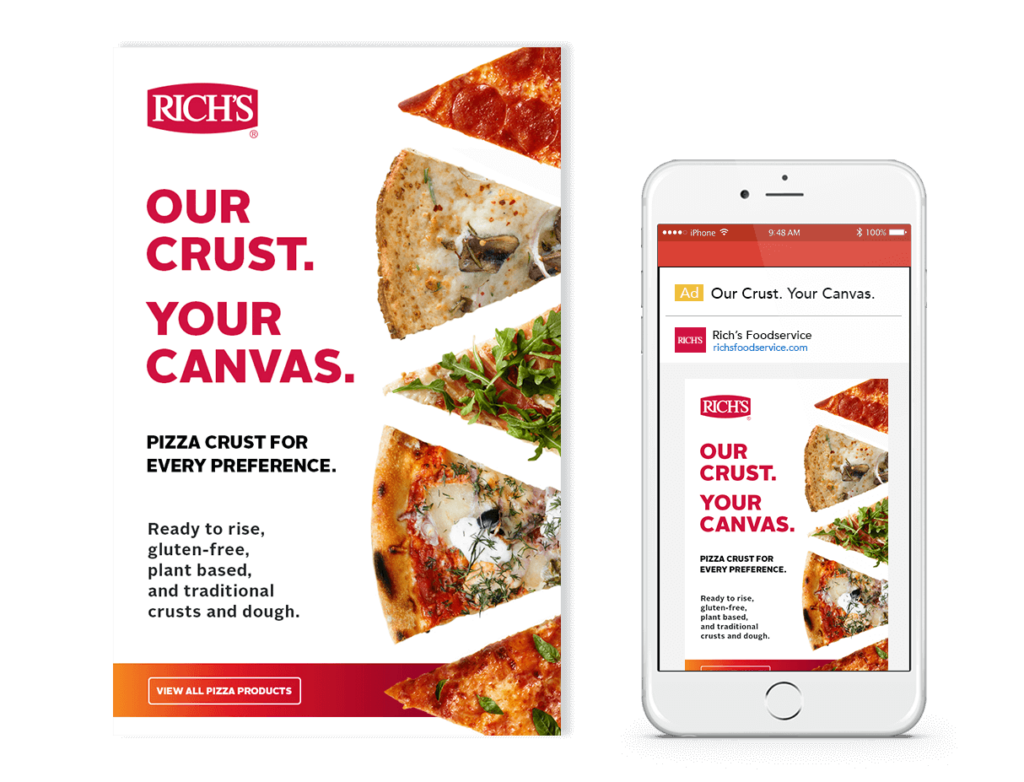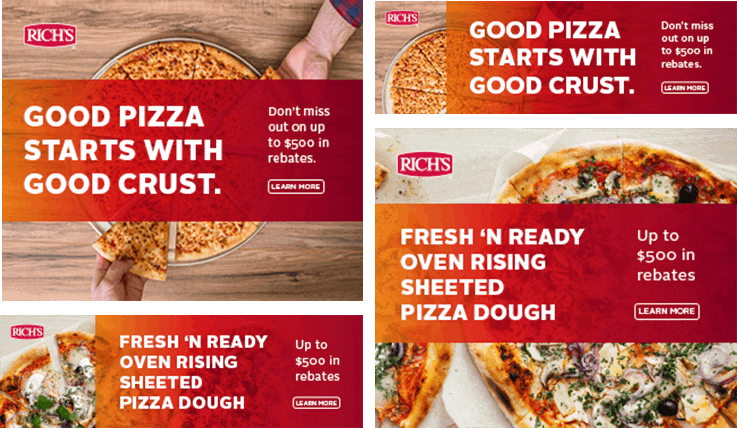 Design
Custom web design adhering to brand standards
Flexible Design applied across 3 divisions
Custom iconography and image treatments
Landing Page Design
Email Temaplate Design
Feature Page Design
Digital Ad Design
Software Development
Custom WordPress Theme
Product Catalog pulled in real-time
Custom API integrations
In-depth, unified search
Recipe Repository API
Auto PDF generation and emailer
Marketo integration
Marketing
Redirection of 1000's of URLs
Full site tracking and analytics
PPC marketing
Copywriting
Data Studio Reporting
Goal and event tracking
Organic Marketing
You've got big plans
Let's build something amazing together