Website Design & Development
With over 70 years of experience developing solutions for the foodservice industry, Rich Product Corporation (Rich's) needed a new website to reflect their commitment to quality and to enhance their customer experience. After a global re-branding initiative, they reached out to Cypress North to complete the project. We put together a comprehensive plan that touched on all aspects of Design, Development, and Marketing to build a new site that would be captivating, beautiful, and user-friendly.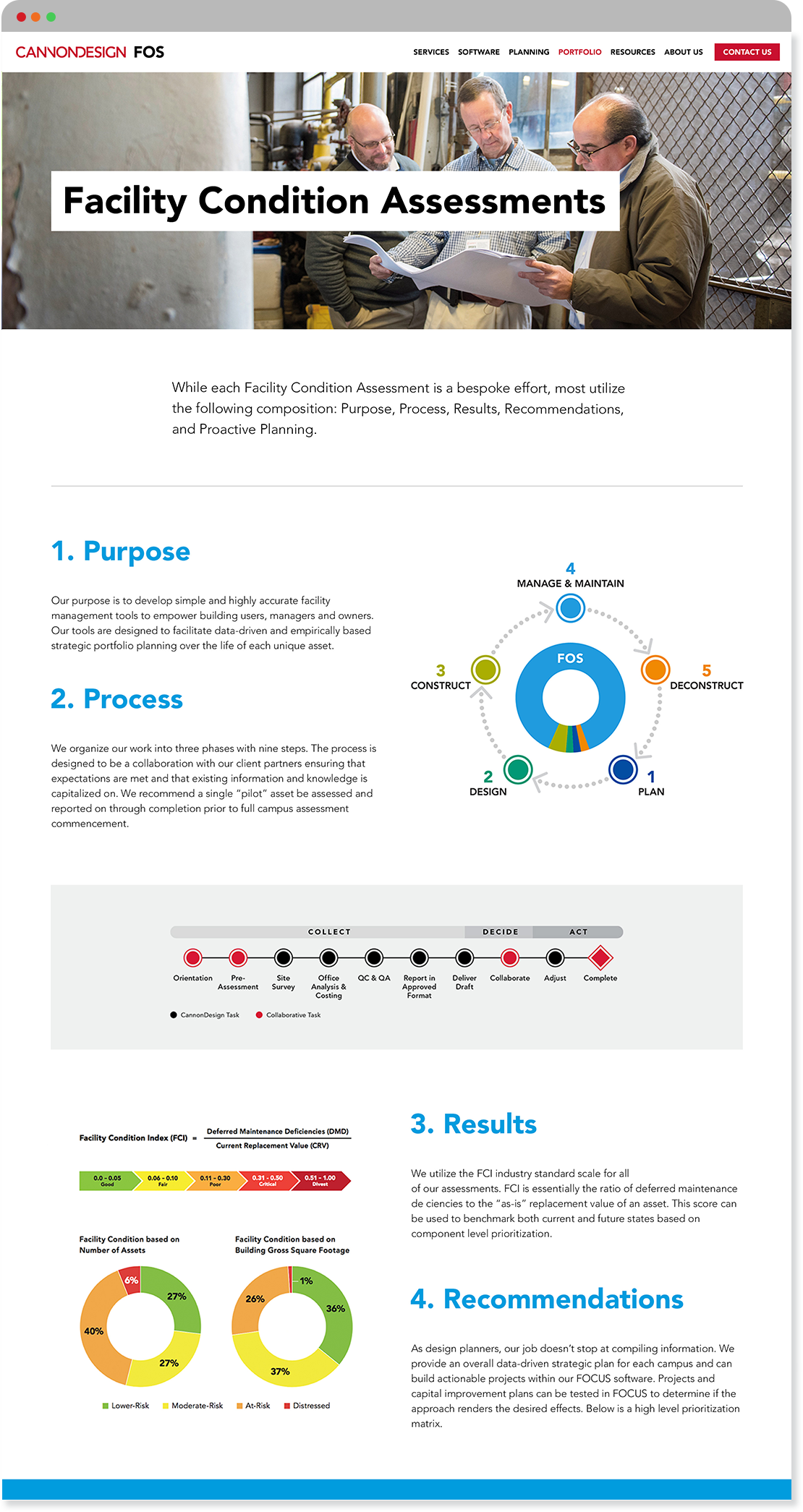 Need a branded handout for your employees or clients? Sticker sheets are useful, eye-catching, and fun! Cypress North has experience with many forms of printing and proper protocols to ensure your merch will look top-notch.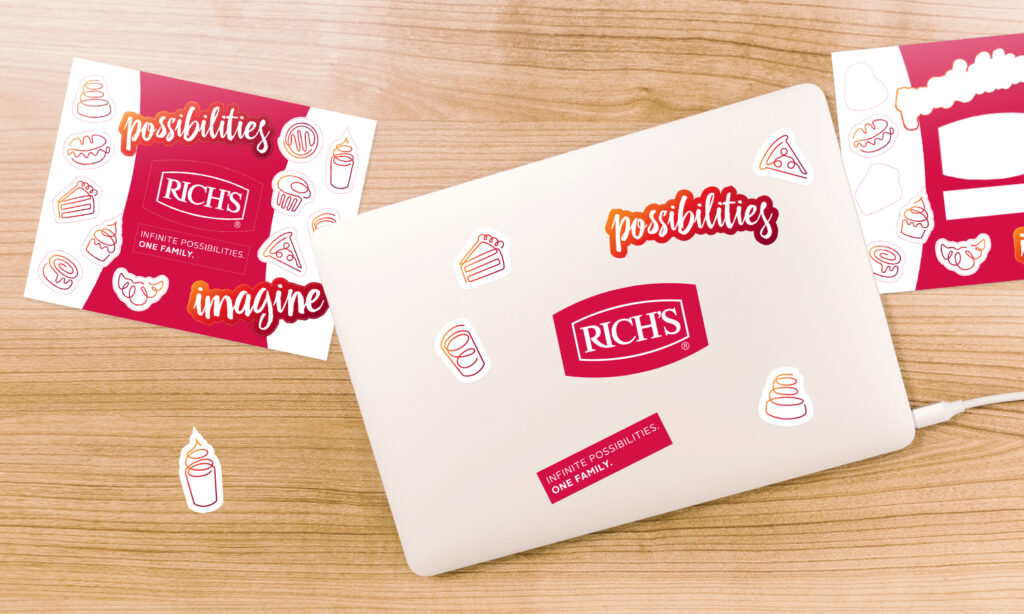 Nutritional Facts Generator
Rich Products sells foodservice products around the globe. Crucial information such as handling instructions, shelf life, ingredients, and nutritional facts are critical to the sales process and must be presented accurately and consistently in the US and Canada. 
As part of our nearly decade long partnership with Rich's, Cypress North developed a solution for generating product fact sheets and their corresponding nutritional panels. The sheets can be customized with various parameters and co-branding and the system includes an internal web interface for configuring them. In addition, a full API was created that services various systems and sites to fetch fact sheets and nutritional panels consistently. The system accounts for multiple languages, divisions, and formats and can return multiple products at once.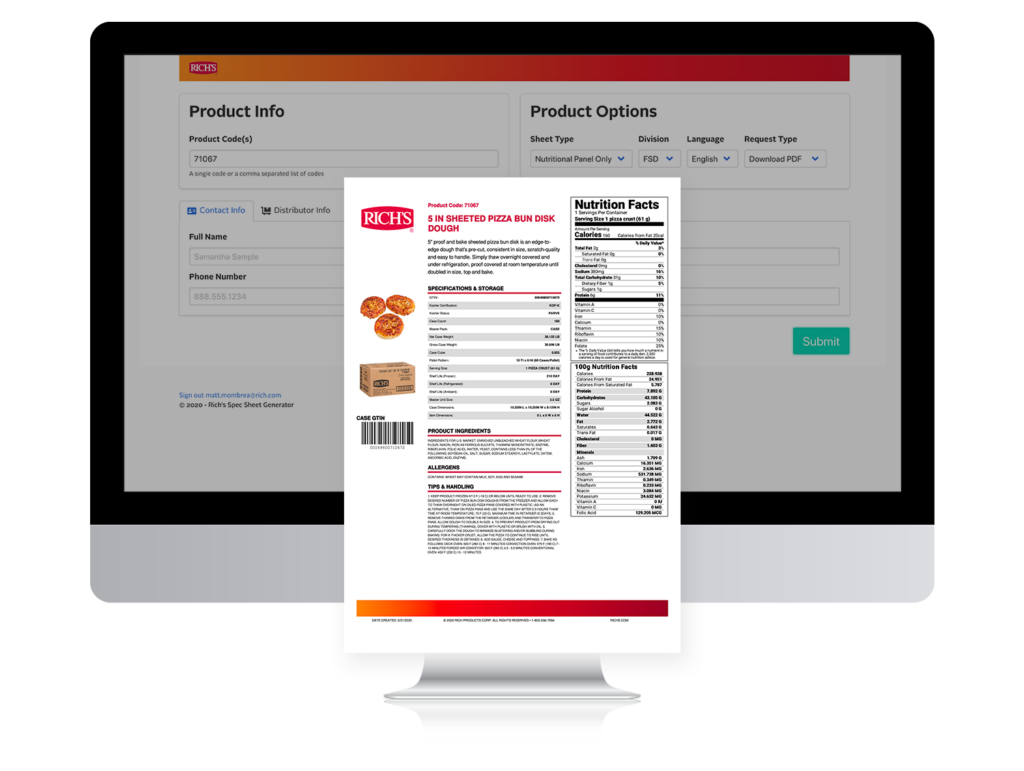 PPC Marketing & Ad Design
As the leading national supplier of frozen doughs, crusts and flatbreads, Rich's Foodservice wanted to advertise their pizza division's offerings to schools, healthcare facilities, convenience store operators, and more. We put an extensive paid search campaign into place utilizing Google Ads, Bing Ads, and Facebook. From search ads and display ads, to Gmail Sponsored Promotions, remarketing, and more, we made sure that we had the market covered.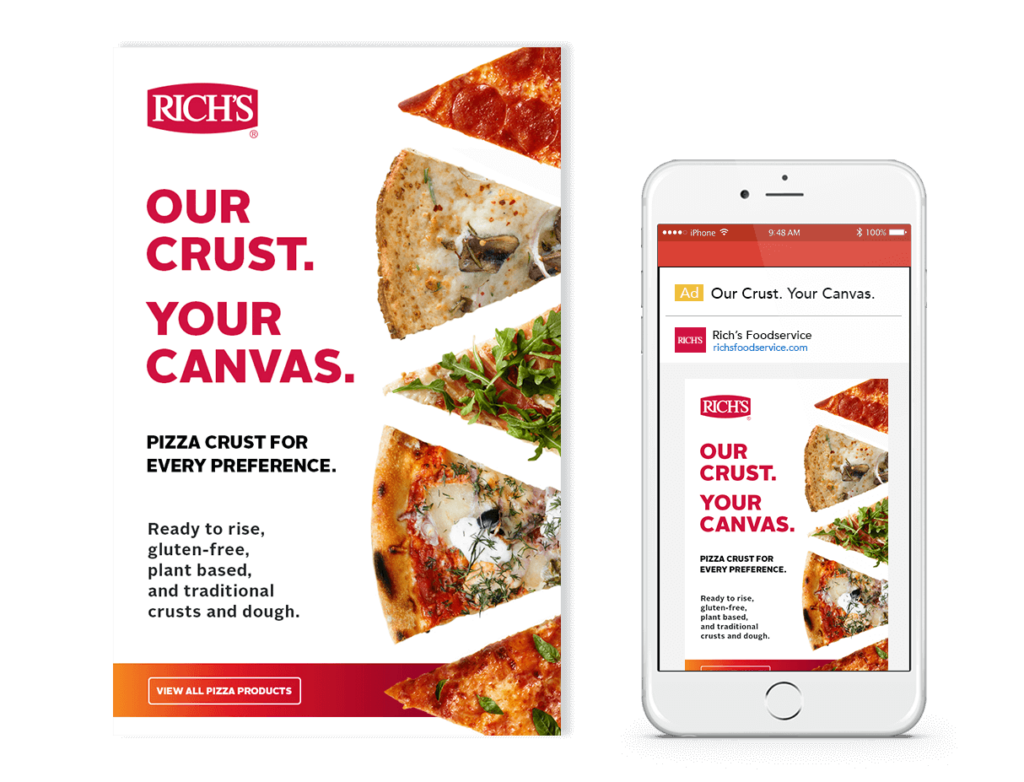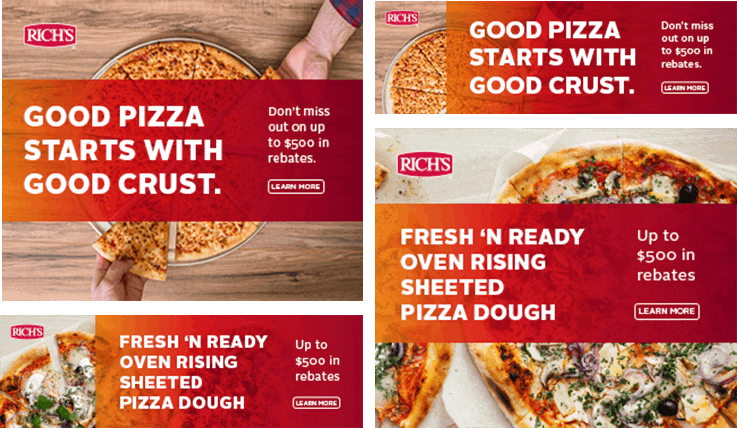 Marketo Design & Integration
Adhering to the new brand standards, we integrated the new design into Marketo.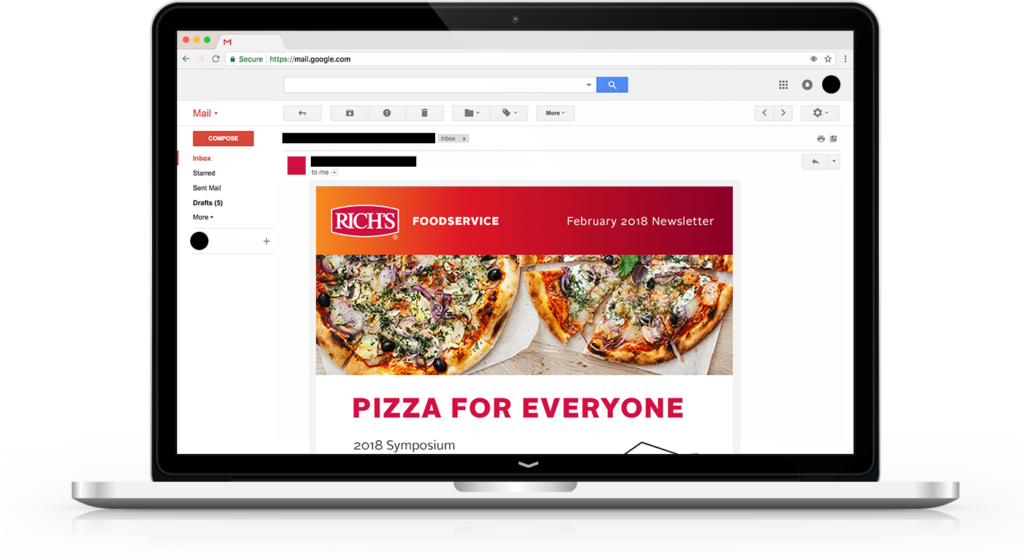 Design
Custom web design adhering to brand standards
Flexible design applied across three divisions
Custom iconography and image treatments
Landing page design
Email template design
Feature page design
Digital ad design
Software Development
Custom WordPress theme
Product catalog pulled in real-time
Custom API integrations
In-depth, unified search
Recipe repository API
Auto PDF generation and emailer
Marketo integration
Marketing
Redirection of thousands of URLs
Full site tracking and analytics
PPC marketing
Copywriting
Data Studio reporting
Goal and event tracking
Organic marketing
You've got big plans
Let's build something amazing together