Website Design & Development
Uniland is one of the most recognizable and reputable development companies in Western New York. The way the modern workplace exists has changed dramatically in recent years and Uniland has evolved with it. In partnership with Cypress North, we worked to re-imagine the web presence, tone, and message of the company online. A completely new website was designed and developed with property search integration, showcase features, lead generation, and much more.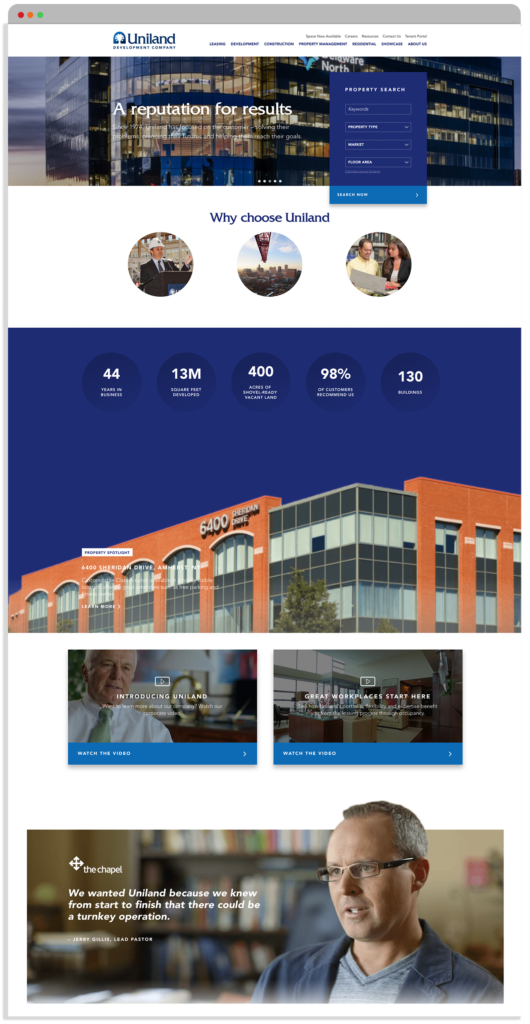 When Uniland wanted to bolster their organic search efforts, our team worked with develop a content marketing strategy. Using local demographics and municipality data, Cypress North created a detailed, easy to follow white paper adhering to brand standards corporate guidelines. This served as a helpful and informative gated content piece, helping Uniland achieve their goals, driving website traffic and online leads.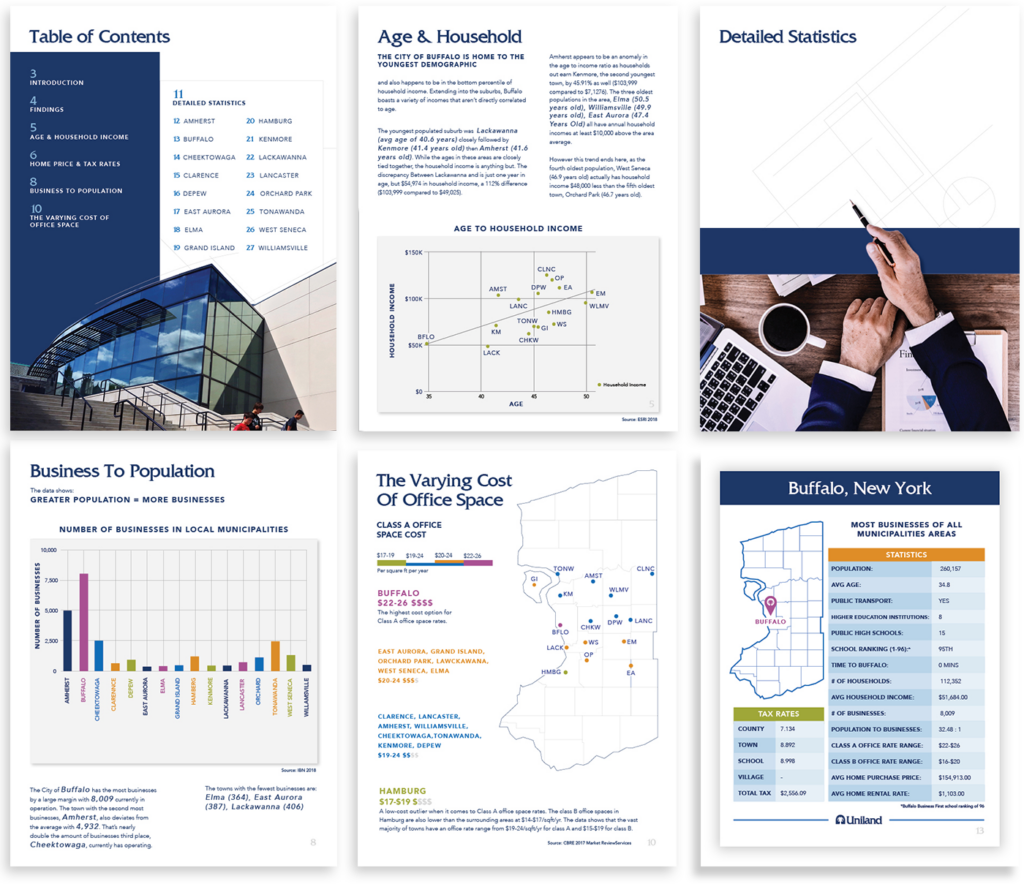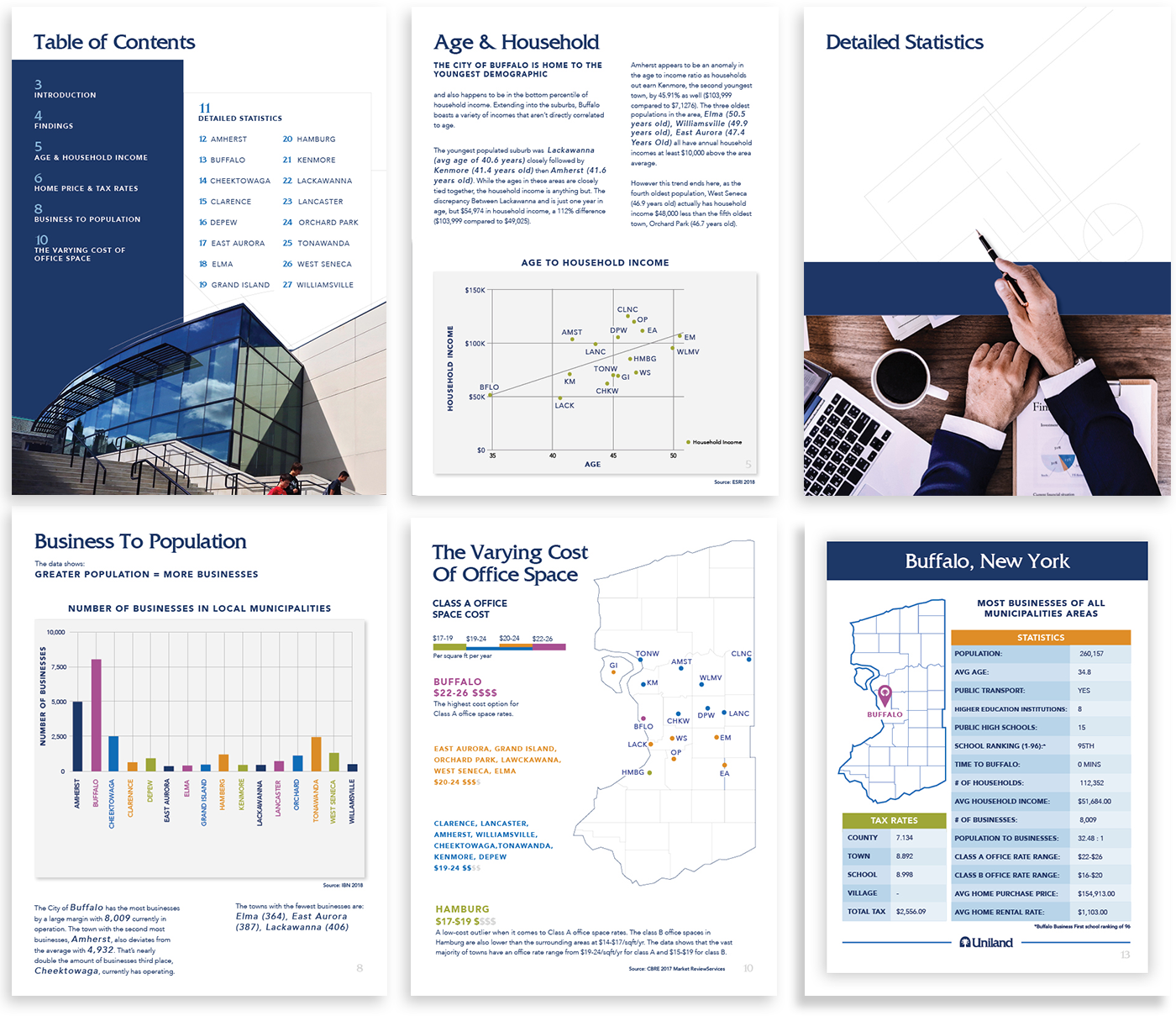 Design
Custom web design adhering to brand standards
Flexible Design applied across 6 divisions
Custom iconography and image treatments
Custom 27 page white paper booklet design
Unique testimonial design
Software Development
Custom WordPress Theme
Yardi property management integration
Custom Office Space Calculator
Modular content system
Advanced donation intake system
Configurable property showcases
HubSpot API integration
Marketing
Redirection of URLs
Keyword Research
Title Tag & Meta Description Creation
SEO Copyediting
Sitemap Creation
Google Analytics Set Up
Google Tag Manager Set Up
Full Site Tracking
HubSpot setup and strategy
You've got big plans
Let's build something amazing together