An eye-catching animated logo can be used for branding on your website, social media, video content, emails, or ads. Animated logos allow you to communicate your brand more clearly in the digital space, educating people about what makes your brand unique. Animation gives you a greater opportunity to share your products, services, values, or culture in a unique, engaging, and easy-to-consume format.
Animated Explainer Videos
You have some explaining to do. No, really you have a product or service that needs a few points clarified or illustrated in a sleek, sophisticated way. We here at Cypress North are on the job! Check out some of our past work on animated explainer videos. This type of video can also easily be cut and made into a shareable video ad!
Are you working with a limited asset library? That's no problem for our team! We can work with what you have to create compelling video content to promote your business.
World Yacht needed a video to promote their annual New Years Eve bash. With limited assets and time they turned to Cypress North to create engaging videos for use in ads, on their website, and on social media. We were given their logo, the important points to highlight, a few photos, and a limited amount of video that was filmed for a different campaign.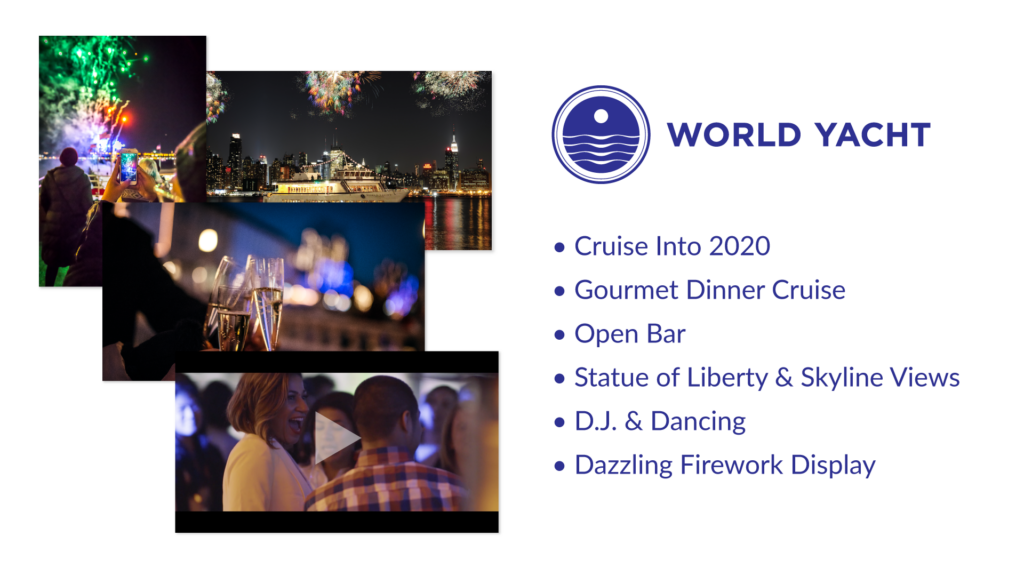 We took these assets and turned them into a video that showcased the exciting experience of World Yacht's New Years Eve party, even capturing that signature New Years Eve sparkle!
Animating text is great to emphasize a particular word or value proposition. Incorporating animated text into your video keeps viewers interested and engaged. Text animation is also a great way to show statistics, ratings, or customer reviews to establish trust with your audience.
Sometimes the best way to get your point across is to add a human element to personify or demonstrate what you're trying to communicate. Character animation brings a level of personality to your video that may not always be achieved with text or icon animation.
3D animation is a growing medium that is both engaging and impressive for when you just need to bring things into another dimension. This style of animation can add another level of functionality to your brand, allowing consumers to literally see every angle of your product.
You've got big plans
Let's build something amazing together