We have worked closely with Cannon Design over the last several years to help them maintain and build out new functionality on their global website. Whether it is developing multilingual support for specific pages, building a client portal for managing documents, building a community section to highlight their impact on the community, or simply implementing new designs, we've helped them meet their goals.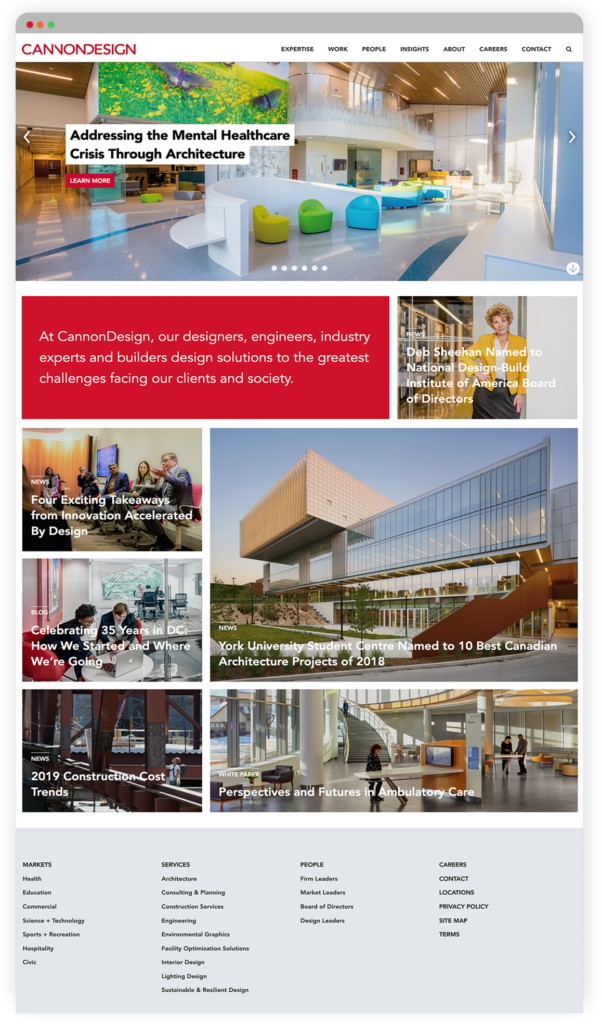 Cypress North Designed and developed the CannonDesign Community page. This page helps to highlight Cannon Design's growing impact on their communities and what they are doing to better help improve upon them.

When CannonDesign entered into a strategic partnership with JTCPL Designs, they were looking for a single page to highlight what this new partnership has to offer. They wanted this integrated into their hubspot account, so that is what we did. We built a custom landing page in hubspot that is completely editable and easy to configure. And it looks great!

Software Development
Custom community area
Custom categorization and content filtering system
Developed new page concepts and designs into their existing website
Multilingual support
Hubspot integration
You've got big plans
Let's build something amazing together