Check Your Tenants provides fast, easy, and accurate background screening services to real estate agents, landlords, and management companies of all sizes.

website design & develoment
Cypress North created and developed a user-friendly landlord/tenant Platform and marketing website to effectively communicate Check Your Tenants' value proposition and demonstrate how their product works to potential customers.
The CheckYourTenants platform allows property owners to screen potential tenants by seemlesly integrating with TransUnion's SmartMove credit and criminal reporting system. All you need is the tenant's email address, and you can quickly and easily verify their identity, get their credit score, and get a detailed background report.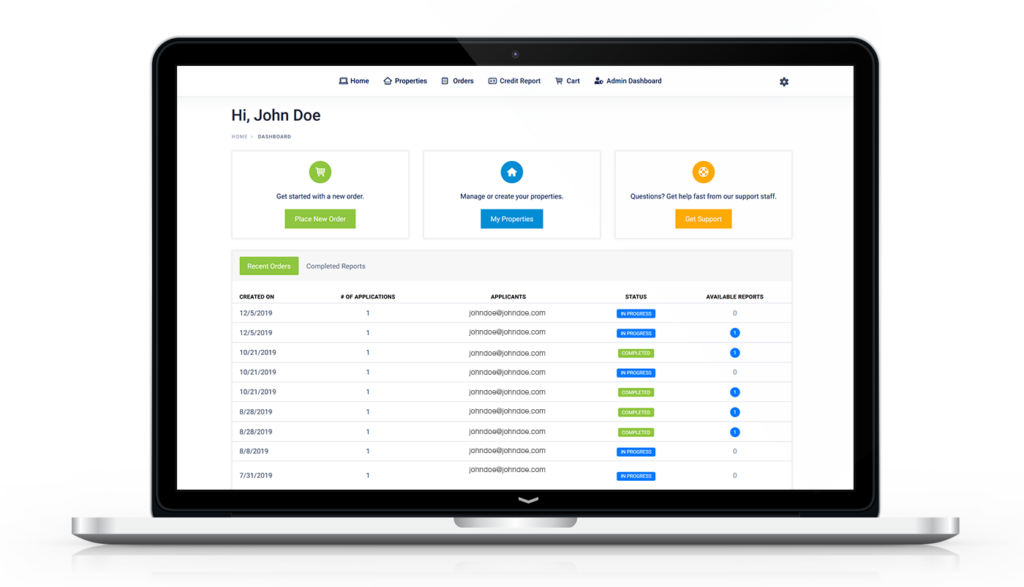 Design
Branding
Custom Web Design
Custom Iconography
Custom Image Treatments
Software Development
Dot Net Core Website
Transunion SmartMove API integration
Detailed credit reports and criminal reports
Stripe payment integration
Auto PDF generation and emailer
Marketing
Keyword Research
Title Tag & Meta Description Creation
SEO Copyediting
Sitemap Creation
Google Analytics Set Up
Google Tag Manager Set Up
Conversion Tracking & Analytics
You've got big plans
Let's build something amazing together