Choosing a content management system (CMS)  is possibly the most important decision that you'll make when building a website. The age old question is which direction should you take ? We'll let the cat out of the bag now and inform you that there is no definitive answer anywhere in this post. However, there are sets of questions (outlined nicely in a post by Overit this week) that you can answer that will help you determine the best fit for your specific needs; each person/company may come to a different solution.
This is the first installment in what will be a monthly series in 2014 called "Choosing the Right Vendor". For more information see the rest of the series here.
When looking to choose a vendor to develop your new website there will inevitably be a handful of local providers that offer their "world-class CMS" that's better than the rest. Instead of listening to a sales person, we recommend that you ask yourself what you are looking for first. One of the biggest decisions that clients may have is choosing between one vendor that offers a proprietary CMS with promises of glory and another vendor offering a highly customized open source solution.
Here's a look at what you'll likely be getting in both routes: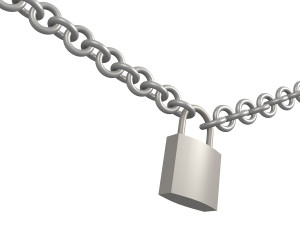 The Proprietary CMS Solution
Most of the proprietary CMS solutions that are used today act like a pre-fab house, but for a specific industry. Instead of paying someone to modify a solution and build from the ground up, you can use a proprietary system that you'll typically pay for on a monthly basis.
A good example of this would be a car dealership. Instead of building a full automobile database from the ground up, many proprietary CMS solutions exist that have already been built and can be leased on a monthly basis. You'll not only save development dollars, but in the case of an advanced website like an auto dealership, you'll likely receive a better product if the company regularly updates their software.

The Pros of a Proprietary CMS
Lower Initial Cost
Instead of paying someone to build the functionality you are looking for on your site, you will be able to use/rent their pre-built CMS.
Potentially More Updates Than A Custom Build
If you sign on to a proprietary CMS instead of paying a development company for hourly work, you may receive more updates. A good software provider will roll out updates on a regular basis where a custom coded project typically won't.
The Possibility Of Less Spam
Seeing as you've chosen a less popular option, naturally there will be less people trying to target you.

The Cons of a Proprietary CMS
Contracts & CMS Leasing
When you buy into many of these systems, you aren't buying the source code or anything you own. Many proprietary CMS systems require monthly or yearly payments as you are officially leasing their system.
System Handcuffing & Content Portability
Since we are talking about a proprietary system here, exporting data can be tricky, if not impossible, with a private CMS. An open-sourced solution should let you import and export data at your own will, keeping you platform independent. Additionally, switching to a new development team will mean moving off of the platform completely. This isn't something that any developer can figure out and begin working on — a total shift is required.
Lackluster Platforms
If you are looking for a standard CMS, you won't be able to beat a product like WordPress that has a dedicated team that is consistently improving the system and enhancing features. A custom CMS that is worked on part-time simply won't keep up.
Lack Of Customization
Since you'll be buying into a unique system with a goal of fitting the needs of many within your industry, it may be hard, if not impossible, to customize the system to get the features you are looking for. Unlike a custom build on an open source CMS, you are buying into the system, not building one. When looking to develop within the system, you'll likely need to hire the company who owns the platform — you won't be able to hire this out.
Trust In Vendor To Keep Updated
Some vendors that have niche specific CMS solutions do a great job of continually updating their software to create a better solution for their clients. Unfortunately, we've seen far too often that local providers with generic CMS systems keep their platform woefully outdated. Ask to see an updated change log and request multiple references to get the real story on the system before making a decision.
Proprietary Verdict
If you find yourself existing in a very popular niche that requires a great deal of customization, you'll likely find yourself in this boat. Be careful, moving away from this platform may be very painful. The best way to know what you are getting yourself into with a proprietary CMS is to research other companies that are currently using the service and giving them a one-to-one unsolicited call.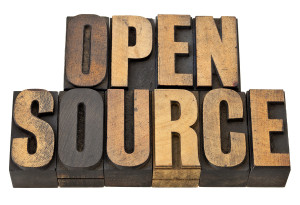 The Open Source CMS Solution
Many systems like WordPress, Joomla, or Drupal grew in popularity thanks to their free, open-source code. In addition to being continually worked on and developed for, these platforms have large developer bases that create thousands of extensions and plugins to enhance the platform. Seeing that the code is freely available, any programmer fluent in the language will be able to work on the site.
If you are looking for a solution that is highly customized, you'll likely consider this route as a proprietary CMS may not be dynamic enough for your needs.

The Pros of an Open Source CMS
Large Developer Base
Due to the fact that hundreds of thousands of sites are using this technology, you'll reap the benefits of the extensions and plugins that have been previously built. Adding these to a site will allow for customization that a closed CMS can't offer, typically at a fraction of the cost.
Regularly Updated Code
Let's take a look at WordPress for this example. Here's a look at their historical versions. A local CMS simply won't be able to afford the development time to build a CMS that will compete with this. With a popular open-sourced CMS like WordPress, you'll obtain value from their constant, consistent upgrades.
Potentially Better Interface
Having sold web solutions since 2005, I've seen plenty of local vendors trying to pass their software off as an improvement in the UI/UX space. Simply put, you can't beat the interface, usability, or built-in mobile editing apps of something like WordPress. Give it a test yourself, it can't be beat.
Easy Future Adaptation
If you've chosen an open-source solution, you can always take solace in the fact that it can be modified and customized at any time. You'll be able to find expert developers who can improve your site easily.
Portability
If you end up ever wanting to move off of the platform you are currently on, exporting your data should be a breeze unlike many custom content management systems. Many times we simply export out of Movable Type or Drupal right into WordPress in one fell swoop.

The Cons of an Open Source CMS
More Use = More Spam Targeting
Anytime you are on top, you'll make yourself a target. The sad fact of the matter is that these systems may be targeted more towards spam because they are used so frequently. Many systems like WordPress have fought to combat this with elements like automatic updates, but no CMS proprietary or open-sourced is invulnerable.
Not All Platforms Are The Same
Not all open-source solutions are created equal, and not all are suitable solutions for each need. Some open-sourced platforms can be quite hard to use and aren't updated nearly as much as others. Make sure you test each out before committing.
Might Not Be Able To Handle All Requirements Off the Shelf
As mentioned previously, if you are looking for a highly customized solution like an auto dealership, you won't find an out-of-the-box open source system that works like a Custom Auto Dealer System. For many needs, the CMS will have to be highly customized.
Custom Builds May Cost More
Due to the customization mentioned above, extra costs may be required upfront to meld the open-sourced CMS into the solution that you require. Typically this is a one-time fee instead of a monthly or yearly cost. For some, this is simply not an option even though they could save big in the long run.
Open Source Verdict
If you are looking to invest in a sustainable website that isn't highly niche (auto, home, etc) you'll likely want to stick with an open source solution. The updates, flexibility and ability to have anyone build for it is worth its weight in gold. While the cost maybe a tad higher to start, the savings will be extraordinary over time.
Conclusion
Both systems have a fit dependent on your need. It should be noted that I've left search engine optimization (SEO) off of this list. Each platform is different and therefore you can't really compare the two. Many of the proprietary content management systems say that they are "SEO-optimized" but it couldn't be futher from the truth. On the other hand WordPress now is set up moderately well from a search standpoint, but can be butchered depending on who is implementing it. If you've made it this far and still need help making a choice, don't hesitate to fire us a message, we'd be happy to help you find the right path and make a recommendation.
As always, for more great content follow us on Google+:

Keep up with us on Twitter: Follow @cypressnorth