I understand if you're weary about paid search advertising. Google makes it all too easy to spend money without really knowing what you're doing.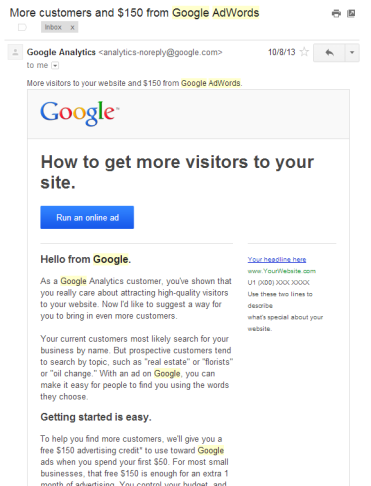 So you try AdWords on your own, but quickly become frustrated when ad dollars run dry and you see no return on investment. That will definitely leave a bad taste in your mouth.
Then you get a few cold calls and emails from companies that sell the sizzle, but don't deliver the steak. You expect a perfectly-cooked filet mignon from a five star restaurant with all the fixins' and some savory sides, but you're left disappointed and hungry.
Maybe you're in a different camp of people altogether that believe attending industry trade shows, conferences, and spending marketing budgets on more traditional forms of advertising is the best way to capture new business and qualified leads. We're not here to tell you that's wrong. Those efforts must be somewhat successful for you to continue executing those tactics. What you should consider, however, is how measurable those efforts are.
Everything is Trackable
The nice thing about paid search — that we often communicate to our clients — is that everything is able to be tracked. Upon defining your goals, we can use conversion tracking to track things like:
how many phone calls you've received from visitors we sent to your site
how many people purchased a product on your site
how many people downloaded an eBook
We know exactly where every dollar of our advertising budget is spent and we know how much it cost us per each successful transaction. This is an important thing to remember because we want you to be profitable, otherwise it makes no sense to keep going.
I understand if you're not 100% sold on paid search advertising. Maybe you do a great deal of business over the phone. Maybe going to trade shows and conferences helps you develop deeper client relationships. Maybe you just need to find the right vendor to work with. If you find yourself in the last boat, ask potential vendors if you can "try before you buy". Let them show you they can drive meaningful results. We've been doing a good bit of this with clients and have seen great success, so we thought we'd share a case study here for anyone on the fence.
Goals of a Paid Search Test Campaign
There are a few things we aim to achieve with test campaigns.
Test drive – to allow clients to see how we work and the results we can deliver on a short-term basis without investing too much up front

Establish a scaleable baseline

– determine ideal cost per conversion, figure out budgets, etc.

Discover your "money" keywords (also useful to know for search engine optimization) – identify highest converting keywords to optimize towards
PPC Case Study
Choose a Select Group of Keywords to Target
The key to running a test PPC campaign is to try and figure out which keywords will drive the highest number of conversions at a profitable rate. The first step is to do research to find out what terms people use to find you (or try to find you). You can draw data from a variety of sources using free tools or looking at data in Google Analytics as a starting point.
Create Conversion-Optimized Landing Pages
Once you have a list of keywords you plan to target, you'll want to match these terms up to a corresponding page on your site (known as a landing page) that you'll send your traffic to once someone clicks on your ad. Landing pages should be optimized towards getting users to take action in as few clicks as possible and ideally without leaving that page, unless it's to checkout. What do you want the person to do? Call you? Submit an inquiry form? Purchase something? Make sure your landing pages are geared towards the ultimate conversion goal.
If these landing pages don't exist — or are not good enough — then work with your vendor to build customized landing pages for your test campaign. Having relevant landing pages can help boost quality scores and lower overall cost per click.
For this test campaign, we worked with the client to develop customized landing pages specific to the areas of focus (or Services) that they were looking to target with paid search. Each landing page was tailored to the product offered and contained a call to action within each section of the site, so no matter how far the visitor scrolled down the page, the message was loud and clear.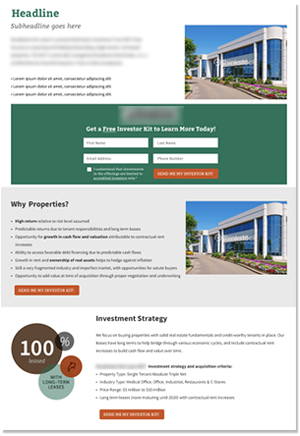 Identify What Your "Success" Metric Will Be
Then figure out how to track it.
Every business has different goals and definitions of "success". Some businesses operate under the, "if I can get a customer on the phone, I'm gold" strategy, others want to stay far away from the phone and may prefer to receive contact form inquiries instead. If you're an e-commerce site, you might consider a purchase or a sale a successful conversion. Whatever you deem "successful", identify it, and then figure out how to track it.
For this client, we tracked incoming phone calls using a phone number only found on the landing page so we know the user came from paid search.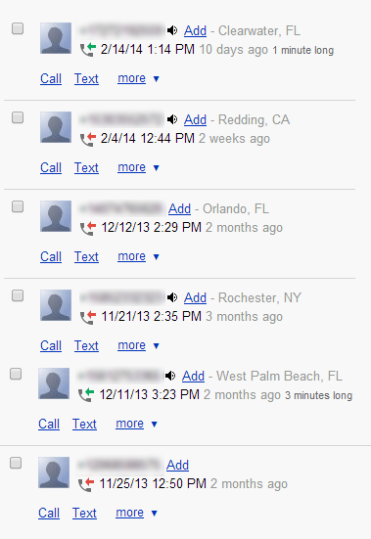 We also tracked the number of downloads for an informational kit that required the visitor to enter contact details, which were then used to follow-up with the client at a later date.
Test, Then Optimize
With every campaign, you should always be testing, testing, testing, then optimizing based on those results. Be sure to test things like ad copy and different landing pages, along with identifying negative keywords to exclude that are irrelevant to your campaign.
Results
At the start of this test campaign, we projected to deliver a minimum of 15 conversions, with 6 of those being "high quality leads". The campaign ran for roughly two months until the hard cost budget was reached. At the end of the test period, we were able to bring in a total of 26 conversions — 22 kit downloads and 4 phone calls.
After seeing the success of the first test, the client signed on for a second test campaign for a different set of keyphrases, which brought in an additional 23 search conversions and 2 phone calls.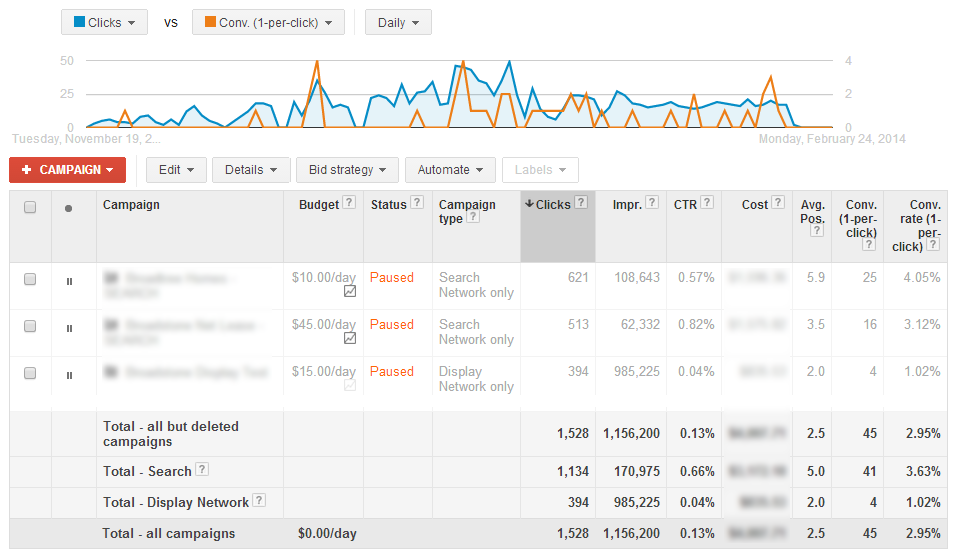 Not only were we able to deliver 70% more conversions than expected, but the quality was comparable to an in-person lead and even better than recent trade-show leads (at a fraction of the cost).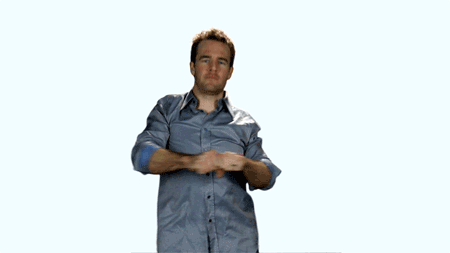 After seeing that implementing a sound, strategic approach does make a paid campaign not only successful, but traceable, this client is no longer  a "test drive" client. Want to turn that bad taste into minty fresh? Get in touch with us to see how we may be able to help take your paid search to the next level.
Like this post? Want more great info? Be sure to follow us on Google+:


Keep up with us on Twitter: Follow @cypressnorth