Are your Bing Ads underperforming? Hopefully you've applied sensible targeting, targeted terms, and a heap of negative keywords. However with Bing, you'll likely want to analyze a specific setting that may be contributing to unwarranted spends.
One of the most compelling arguments on why search engine advertising works is due to the fact that people are actively looking for something.  However the out of the box setting with Bing Ads will show ads outside of Bing  (or Yahoo!)  results pages. In reality the default Bing Ads settings display in not only Bing & Yahoo!, but also in "Bing and Yahoo! syndicated search partners." This allows your ad to display in search results from thousands of websites, not search engines.
Want to know if this is happening to you? Follow these instructions: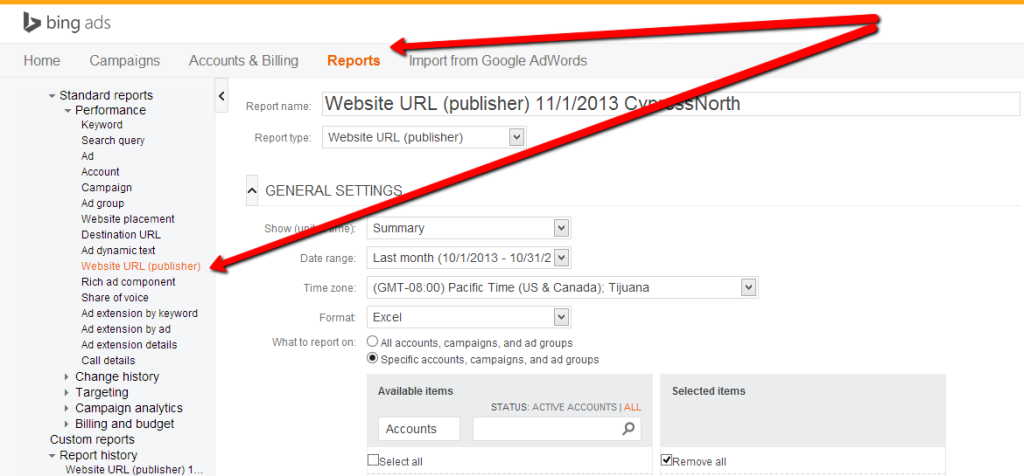 Go to the reports page in Bing Ads
Choose the Website URL (publisher) – This will allow advertisers to view a list of each placement where they've appeared.
Choose the Accounts/Campaigns that you'd like to target
Run report
If you find placements that look like the following, you may want to reconsider your targeting:[divider]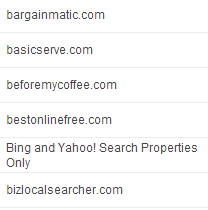 The only actual search engines in that list are the Bing and Yahoo! placements, all other impressions are occurring on other websites. In the following steps  we'll run through the process to remove this setting.
Login to your account
View your ad group. This setting is not applied at the campaign level, rather at each individual ad group level.

Once you've entered the ad group you'd like to change, click on the settings:[divider]

Once in the settings, scroll down to the "Advanced Settings":[divider]
You will see the following options:

All search networks (Bing and Yahoo! search and syndicated search partners)
Bing and Yahoo! search (owned and operated) only
This option only applies to websites in certain locations. Learn more
Bing and Yahoo! syndicated search partners only
Select the Bing and Yahoo! search (owned and operated) only if you'd like to only appear in actual search engines. You are now all set! No longer will you be spending on alternate sites.
It should be noted that there may well be a time and a place for the syndicated search partners — however we would recommend using it along the lines of a contextual campaign and to segregate and adequately test each. We've seen some folks come in with highly un-profitable campaigns thanks to this setting as impressions and clicks can take off, especially for generic terms.
If you liked this post, well why don't you follow us on Google+ to stay abreast of all our internet marketing news.
Or of course you can catch us on Twitter, Instagram, and Facebook.