While  Contextual, Behavioral, or Interest based ad placements aren't the sexiest of the ads, they shouldn't be left neglected. Sure, they aren't as fancy as retargeted placements or social ads but as Paid Search Marketers know, these types of placements can have great value (if executed properly). One thing that we do on a regular basis when doing any type of display ads  is to update and clean out the site placements where ads are appearing. So a resolution for everyone reading this heading into 2014 is to give each campaign a thorough cleaning.
This tutorial will show you exactly what websites your Google Contextual Display ads are showing on and how to remove any low-performing sites. The goal of this exercise? To cut the fat out of your display placements by eradicating sites that show no value. This will free up more budget for those placements that are working for you.  Here we go!
1) Choose Your Ad Group
From your campaign specific page, hop into the ad group that you'd like to clean out. Click on the ad group, then once inside, pull up the 'Display' tab.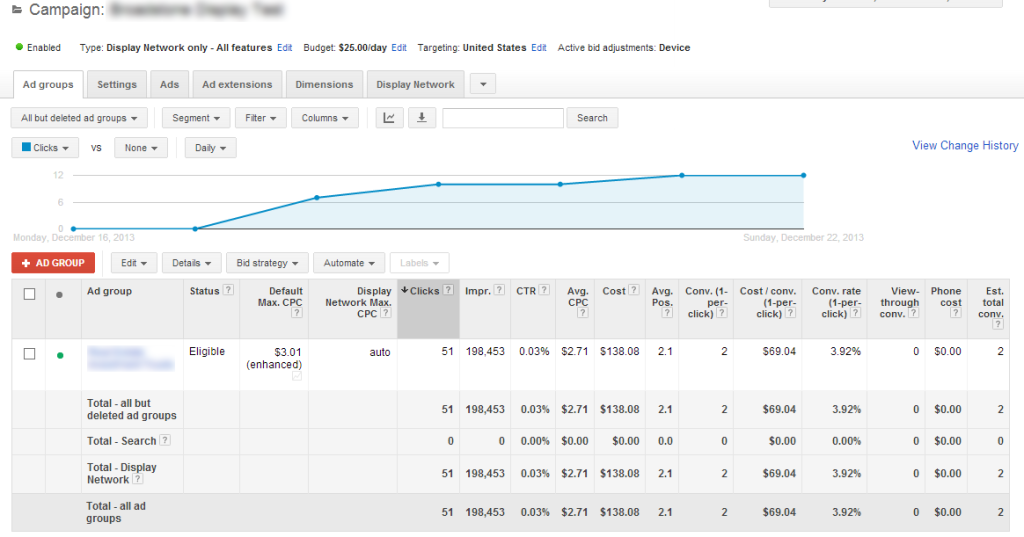 2) Pull Up The Placements
You'll now see a secondary tab titled "Placements," click it. This will bring up the exact websites that your contextual/interest/topic/demographic based ads were displayed on.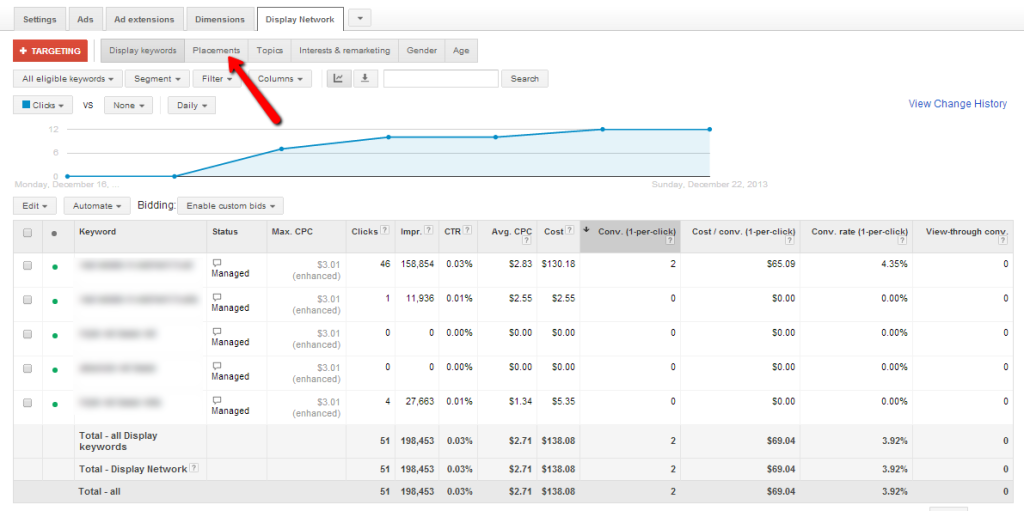 3) View The Display Placements
You'll now see the exact placements and statistics where your contextual ads are displaying. In all likelihood, you'll want to sort descending by cost, identifying errant, non-profitable locales.

4) Select Placements & Remove
Now you'll want to check the boxes next to those unwanted locations where the ad is showing. Once you've checked all the locations that you'd like to zap, you'll then need to go to "Edit" and click "Exclude." If you would like to remove the website across all ad groups in the campaign then you should choose "Exclude (campaign)." If looking to only eliminate for the ad group chosen, go with "Exclude (ad group)."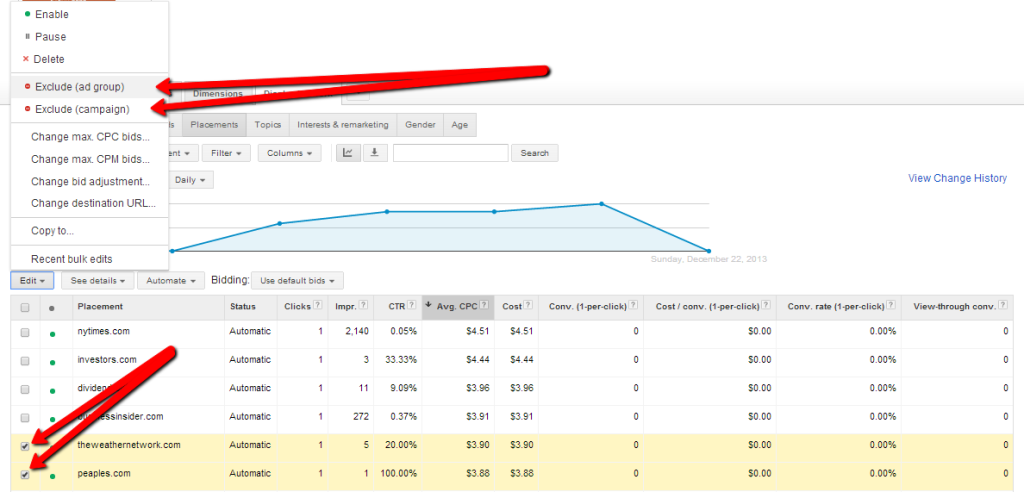 5) Confirm Removal
Once you've excluded each URI that you'd like to remove, you'll see the nuked sites in question show up as excluded

And there you have it! You've now cleaned out your AdWords Display account and are ready for the new year.
For more great marketing & development news, follow us on Google+.
Or Twitter:
Or follow along on the Facebook if you prefer. Good luck in 2014!