Hey you! Did you know that in just one day…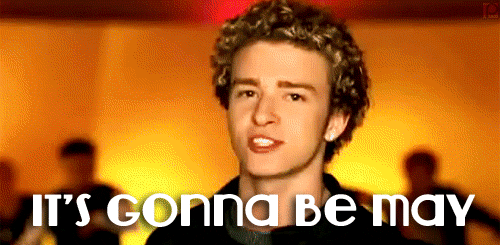 Boy I love that gif. It's been a pretty popular one around our office this week, you know, since it's the best way to ring in the month of May and all. And it's also a really nice touch today since it's got a bit of nostalgia to it (and it's Throwback Thursday today). Anyway, I know you're really anxious to get to the list of all the happenings this coming month, so I won't sit up here and talk at you much longer. "GET ON WITH THE CONTENT MARKETING IDEAS," yells the crowd. "OK FINE" says JBuude, and throws more gifs at them to please the masses…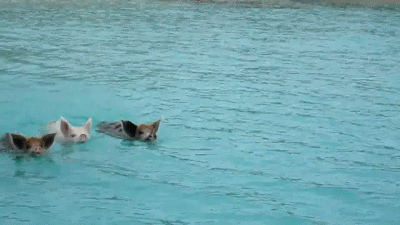 Holidays
May 1: Mother Goose Day, Batman Day, School Principals' Day, Executive Coaching Day, Lei Day, No Pants Day, International Tuba Day, New Home Owners Day, May Day
May 2: Join Hands Day, Free Comic Book Day, Baby Day
May 3: Lumpy Rug Day, Paranormal Day, Two Different Colored Shoes Day, Garden Meditation Day
May 4: Firefighters Day, Star Wars Day, Petite & Proud Day
May 5: ¡Cinco De Mayo!, Ferret Day, Cartoonists Day, World Asthma Day, Oyster Day
May 6: No Diet Day, School Nurse Day, No Homework Day
May 8: No Socks Day, Iris Day, Free Trade Day, Military Spouse Appreciation Day
May 9: Train Day, Fair Trade Day, Lost Sock Memorial Day, Moscato Day
May 10: Mother's Day, Mother Ocean Day, World Lupus Day, Windmill Day, Stay Up All Night Night
May 11: Eat What You Want Day, Twilight Zone Day
May 12: Nutty Fudge Day, Limerick Day, Odometer Day, International Nurses Day
May 13: Donate A Day's Wages To Charity Day, Third Shift Workers' Day, Top Gun Day, Frog Jumping Day, Leprechaun Day, Receptionists Day
May 14: Golf Day, Chicken Dance Day
May 15: Chocolate Chip Day, Endangered Species Day, Pizza Party Day, Bike To Work Day, Nylon Stockings Day, Straw Hat Day
May 16: Learn To Swim Day, Virtual Assistants Day, World Whiskey Day, Sea Monkey Day, Biographers' Day
May 17: Pack Rat Day, World Telecommunications Day, World Hypertension Day, World Baking Day
May 18: No Dirty Dishes Day, Visit Your Relatives Day, International Museum Day
May 19: Accounting Day, May Ray Day
May 20: Pick Strawberries Day, Weights & Measures Day, Be A Millionaire Day
May 21: One Day Without Shoes Day, Rapture Party Day, I Need A Patch For That Day
May 22: Goth Day, Maritime Day, Harvey Milk Day, Don't Fry Day
May 23: Title Track Day, Turtle Day
May 24: National Escargot Day, Brothers Day, Tiara Day
May 25: Memorial Day, Towel Day, Tap Dance Day
May 26: World Lindy Hop Day, Blueberry Cheesecake Day
May 27: Cellophane Tape Day, Senior Health & Fitness Day, Sunscreen Day
May 29: Put A Pillow On Your Fridge Day, Learn About Composting Day, Biscuit Day
May 30: Loomis Day, Mint Julep Day, Water A Flower Day, Neighbor Day
May 31: No Tobacco Day, Save Your Hearing Day, Macaroon Day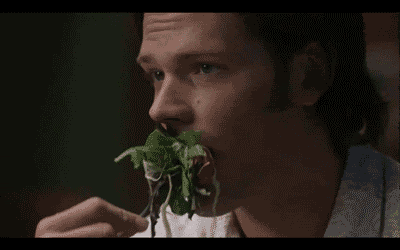 Seasonal
Everything is in bloom: Remember all those April showers we've been having? Well, it's time for the fun part now; May flowers!
The entire month of May officially celebrating: Lyme Disease awareness, clean air, inventors, toddler immunization, barbecuing, older Americans, salad, bikes, getting caught reading, pet cancer awareness, women's health care, vidalia onions, drums, Asian American & Pacific Islander heritage, photos, foster care, Tourettes Syndrome awareness, potatoes, Arthritis awareness, tennis, service dog eye examination, Jewish-American heritage, smiling, ALS awareness, sports & physical fitness, limes, youth traffic safety, prevention of Osteoporosis, social security education, salsa, home schooling awareness, vinegar, Haitian heritage, American wetlands, and hamburgers
During the first week, you can shout that it's: Kids Win Week, Be Kind To Animals Week, Drinking Water Week, Nurses' Week, National Small Business Week, Goodwill Industries Week, National Hug Week, Correctional Officers' Week, Children's Mental Health Week, National Alcohol & Drug Related Birth Defects Awareness Week, National Anxiety & Depression Awareness Week, Choose Privacy Week, National Hospital Week, National Raisin Week, and Dating & Life Coach Recognition Week
The second week of May is: Universal Family Week, Neuropathy Awareness Week, Wildflower Week, National Women's Health Week, National Nursing Home Week, Salvation Army Week, Bike To Work Week, American Craft Beer Week, Children's Book Week, Food Allergy Awareness Week, Transportation Week, National Etiquette Week, Reading Is Fun Week
Week three is all about: EMS Week, National Dog Bite Prevention Week, National Police Week, International Coaching Week, National Safe Boating Week, World Trade Week, New Friends Old Friends Week, National Backyard Games, Stationary Week
The fourth week of May celebrates: National Tire Safety Week, Hurricane Preparedness Week, Black Single Parents Week, Week of Solidarity With The People of Non-Self-Governing Territories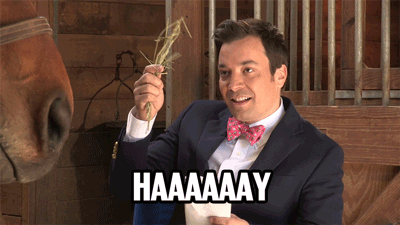 Sports
May 2: 2015 Kentucky Derby
May 24: Indy 500
Ongoing throughout the month: NHL & NBA Playoffs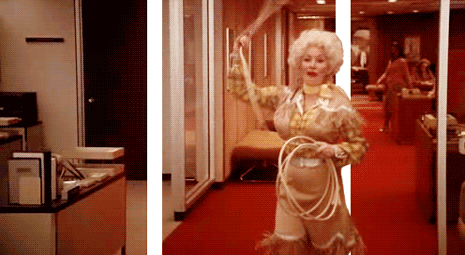 Pop Culture
May 2: iHeartRadio Country 2015 (Austin, TX) – featuring acts such as Brad Paisley, Tim McGraw, and more, y'all
May 3: Penny Dreadful premieres on Showtime
May 15: Mad Max: Fury Road hits the silver screen
May 17: Mad Men SERIES (not season, people, series, it's over) finale airs on AMC
May 23-24: Electric Daisy Carnival (East Rutherford, NJ) – get in on some action with Afrojack, Krewella, DJ Snake, MC Dino, the beat goes on and on and on…
May 27:
May 30:
In the words of Porky Pig, that's all folks! At least that's it for now. If you love content marketing, come back next month for more!

You know whats really cool? When people follow us on Twitter, Instagram, and Facebook.
It's also neat when folks circle us on Google+.