The best social media communities, podcasts, newsletters, and certifications for new digital marketers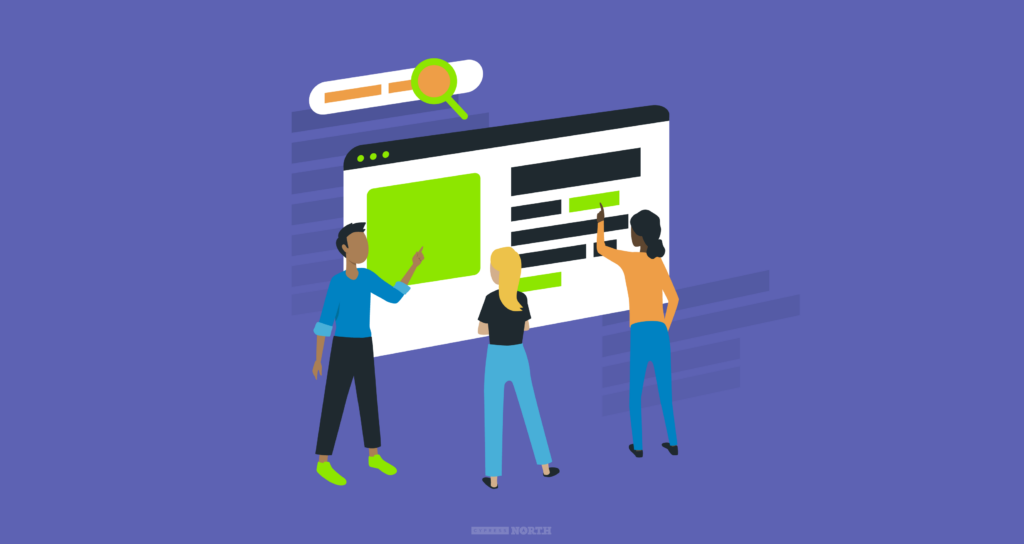 I didn't know anything about digital marketing when I started as an intern at Cypress North earlier this year.
Acronyms like SEO, CPA, and ROAS meant nothing to me. Attribution was the least of my concerns. And what is the big deal about the Google Core Updates?
Needless to say, there was a big learning curve starting my career in the digital marketing industry. Luckily for me, you don't need a bachelor's in digital marketing, or even to be working in digital marketing to learn about this field.
I turned to the internet to help me conquer the learning curve and found a great mix of digital marketing resources that I still lean on to this day.
Whether you are wondering how to jumpstart your digital marketing career or are a marketing professional looking for ways to keep your skills sharp and relevant, I've rounded up a list of my favorite podcasts, email newsletters, certifications, and resources that can help take your career to the next level.
Social Media

PPC Chat is a community connected by the hashtag #ppcchat on Twitter. Managing Director Julie Friedman Bacchini hosts live Twitter chats at 12 pm EST on Tuesdays and Audio PPC Chats on Twitter spaces on Fridays at 12 pm EST. This group is incredibly welcoming, and marketers of all experiences and skill sets are welcomed to participate! Whether you lurk or participate in Twitter PPC Chat, learn from other digital marketers, get help, and build connections in the industry.
SEO chat takes place every Thursday at 1 pm EST. Like PPC Chat, it's a great opportunity to share ideas, opinions, and learn from other SEO professionals.
Podcasts

It seems like there is a podcast for any topic you could imagine these days, and digital marketing podcasts are no exception. If you prefer learning by listening, podcasts are an informative and entertaining way to stay immersed in the digital marketing world, wherever you are and whatever you are doing.
This podcast sums up the weekly #ppcchat that happens every Tuesday on Twitter. @TheMarketingAnu covers all the questions and answers of that week's #ppcchat including paid media news, advice, and struggles other PPC professionals are experiencing.
In a pinch? Today in Digital is a daily podcast that gives you a fast-paced, under 15-minute rundown of the latest digital marketing and social media news.
Each Monday, you can catch Chris and Jason's podcast on all things Google Ads. Learn how to optimize your campaigns, stay up to date on the latest Google Ads updates and features, and hear their insights on different Google Ads strategies.
This "all round digital marketing podcast" covers a wide range of topics including PPC, SEO, and digital PR with a different guest each week. Azeem also touches on broader industry topics such as diversity and inclusion, salary transparency, and remote work.
Search Engine Roundtable Podcast
Catch up with the latest and most important SEO and SEM news of the week with Barry Schwartz of the Search Engine Roundtable. These quick, under 13-minute podcasts episodes cover search news recaps and Barry's weekly vlogs where he interviews people in the industry.
Erin Sparks of Site Strategics produces a weekly hour-long digital marketing podcast covering trends and topics realted to SEO, social media, content marketing, and more. The podcast also includes interviews with prominant digital marketing industry experts.
Women in Tech SEO Podcast (WTSPodcast) is hosted by Areej AbuAli, founder of Women in Tech SEO and SEO consultant, and Sarah McDowell, podcaster and SEO content executive at Holland & Barrett. Every Tuesday, the hosts invite a woman in the industry to discuss her background, personal stories, various industry topics, and SEO tactics, as part of a mission to amplify the voices of women in the SEO industry.
Garrett Sussman of iPullRank provides quick rundowns of the biggest and smallest stories in the SEO industry each week. While The SEO Weekly is technically not a podcast but a YouTube show, I find Garrett's succinct news coverage and the context he provides helpful.
Of course, I couldn't forget about Cypress North's very own digital marketing podcast, Marketing O'Clock. This weekly Friday news podcast covers the top PPC, SEO, and social news with no shortage of puns, hot takes, and rants. And for any listeners of the Marketing O'Clock podcast, there is a growing community of friends of the show on Discord. With a channel for each of the weekly show's segments (paid, organic, and social), you can connect with other digital marketers and even participate in special giveaways.
Newsletters

I start every morning catching up on marketing news. Whether it's the newest Google Ads updates or shiny new features on a social platform, email newsletters give me all the important headlines in the industry straight to my inbox.
Short on time? Too long; didn't read is a daily digital marketing newsletter for the busiest digital marketers. It summarizes essential updates in the SEO, PPC, and social media spheres and helps you to stay informed without wasting time sifting through dozens of headlines every day.
Carney, a digital marketing agency based in Pittsburgh, PA, produces a daily marketing newsletter that includes trivia, top news of the week, and ends with a cocktail recipe and ad from the past.
Do you have a fear of missing out on the latest SEO news? Subscribe to Aleyda Solis's weekly newsletter that summarizes the latest SEO news, resources, tips, tools, jobs, and events, and say goodbye to FOMO.
Hungry for SEO news and tips? Nick LeRoy writes a weekly newsletter sent out every Tuesday around noon. This easily digestible newsletter – pun intended – summarizes articles covering the top search engine updates for the week and Nick's take on the news. It finishes off with the best SEO resources from the week.
Search Engine Land's daily newsletter briefs you on the previous day's news, top articles from around the web, tips, insights, updates on the movers and shakers of the industry, and opinion pieces from readers and contributors. If you are looking for an all-around coverage of search marketing news, this is where you will find it. And when you are ready to
Certifications

Certifications are a great place to start when dipping your feet into the various paid ad platforms, or marketing in general. There are many free online courses for digital marketers looking to get a high-level overview of an ad platform and a great addition to your resume.
Not only will certifications help you catch the eye of a potential employer, but continuous learning through online certifications will ensure you don't fall behind on the latest features and best practices when managing paid ads accounts.
While certifications are a great starting point, take them with a grain of salt. Many of these are created by ad platforms to teach advertisers how to use them. Keep in mind, the more money advertisers spend on these platforms, the more money the platform makes. Google Ads and Microsoft Advertising don't necessarily care about how your campaigns perform. Never take blanket advice from one of these courses (or anyone for that matter!). Instead, make every decision with your businesses' goals and KPIs in mind.
Again, these tests are a great place to start, but the real test comes in the day-to-day tasks and learning opportunities you'll experience on the job.
The first natural starting point for anyone looking to get started in paid digital advertising is taking Google's certifications via Google Skillshop. From display and search to video and shopping ads, Google's catalog of free courses uses articles and videos to teach you how to navigate your way around the Google Ads platform and ends with an exam to test what you learned. Each certification is valid for one year, and you will have to retake the exam each year to stay certified.

This one comes with a huge disclaimer. This is a great way to learn about all the tools available to you in Google Ads, but in my experience, a lot of the recommendations focus on spending more and relying on automation, which might not make sense for your business. Take everything you learn here with a grain of salt and please, don't turn on auto-apply recommendations. If you think you are looking for even more Google Ads resource, Kirk Williams over at Zato Marketing has a great list of free courses, books, blogs, and communities to give you a well-rounded introduction to PPC.
Google Analytics Individual Qualification
Google Analytics should be a tool in every digital marketer's toolbox, and lucky for you there is a free course Google offers to learn basic and advanced Google Analytics. The course walks you through how to navigate the GA platform and shows you ways you can break down the data it collects into reports.
Microsoft Advertising Certification
Microsoft is another ad platform that has paid advertising capabilities and offers a free certification course. Microsoft search campaigns can run on Bing, AOL, Yahoo, and even DuckDuckGo and even more targeting opportunities were recently added with the launch of the Microsoft Audience Network.

To become a Microsoft Advertising Certified Professional, you can download the free study guide which shows you the basic and advanced features of the platform, and receive a score of 80% or higher on the certification exam. Like Google Ads certifications, it is valid for one year. Also, like Google Ads courses, Microsoft will make more money if you spend more, so tread lightly when applying anything you learn here!
If you find yourself looking to advertise on LinkedIn but don't know where to start, LinkedIn's two new ad certifications are a great opportunity. The Fundamentals course is for beginners and teaches you how to launch and manage a LinkedIn advertising campaign. The Marketing Strategy certification is intermediate level and covers how to build out a full-funning LinkedIn marketing strategy. Both use a combination of videos and articles and end with a certification exam. After you are done with the LinkedIn Marketing Labs certifications, check out these 5 Simple Tips For Lowering Costs in Linkedin Ad Campaigns.
If you are interested in diving into the world of Facebook Ads, check out Facebook's META Certification. There are 10 free certifications courses, each with an exam measuring your competency in various digital marketing areas with Facebook products.
Take your marketing skills to new heights with Twitter Flight School, a free suite of Twitter ad certifications. Earn badges for completing courses covering Twitter video ads, campaign strategy, campaign performance fundementals, and more.
While Hubspot is a customer relationship management (CRM) platform, it offers a plethora of certifications and courses on its learning site, Hubspot Academy. The catalog includes over 400 free courses on marketing, sales, and website design and development. This platform is an easy and free way to round out your marketing skills.
Starting a career in digital marketing can seem daunting. But between social media, podcasts, newsletters, and certifications, there is no shortage of free digital marketing resources at your fingertips. The digital marketing community is a welcoming group found on all corners of the internet and always willing to share their insights.
No matter which of these digital marketing resources you use to start your digital marketing career, this is only the beginning. Staying curious and continuing to seek out ways to engage with the digital marketing industry is part of the process of becoming a better digital marketer. And if you are looking for even more digital marketing resources to dig into, check out this comprehensive Google Ads Guide, which covers the basics of every option and technique available to you in Google Ads and a deep dive into best practices, real-life examples, and things Google Ads doesn't want you to know. You'll be ready to set up, optimize, and analyze paid ad campaigns before you know it!