This post is special. It marks our successful completion of weekly corporate blogging for a full 52 weeks. It started last January when our Cypress North blog was more of an after-thought instead of a marketing tool. Instead of just moseying along with sporadic posts, we were thinking about either getting rid of the blog entirely, or bringing it back to life. While there is no single right answer for everyone, we are very glad we picked the latter (as you'll see.) This is also an easier task for us as we are a firm that many companies pay to do their blogging for them — but it should be known that any company can participate and we've included tips below.
To accomplish this task, we harnessed the only productivity hack that has ever worked for me, Seinfeld's "Don't Break the Chain" method. The process is simple. Do something, check it off, and keep doing it during each time interval to keep the chain of check-marks alive:
One we had confirmed the direction, we put a plan into place.
Boost our organic ranks
We wanted to drive traffic by writing great content around various marketing/development topics.
Increase leads
Through our posts that earned new-found rankings, we hoped for an increase of sales leads through the qualified traffic.
Boost presence
Through sharing our knowledge, we hoped to bolster our overall presence and brand as one of the best, most knowledgeable in our industries.
Help others in the community
If we have a short-cut, bug fix, workaround or a simple tutorial, we wanted to give back to the community by helping others out.
We can safely say that we achieved our goals, and then some. Here's an unfiltered look at how weekly blogging influenced each of the above goals.
Boost organic ranks
When we started the company we had more work than we could handle, but as we grew sensibly we realized that we needed to focus on harnessing great clients. Thankfully, word of mouth brings in roughly 60% of all our clients but we still felt we can improve. Blogging turned out to be a huge boon for us as we more than doubled our overall yearly traffic. Here is a look at some of our organic traffic from 2013:

As you can see, our overall organic search traffic was up a whopping 252.98%.
Increase leads
Thankfully all of the new found rankings didn't yield just traffic. Our stats were a bit skewed from a spam issue that arose within our request a quote form, but once resolved we found that over a 4 month time-frame, we received 61 legitimate leads. This means that on average we had leads coming in every other day (or 15.25/month)It should be noted that not all of the leads were ideal for our firm, but nothing is ever perfect. We successfully helped many of the leads that eventually turned into our clients. Additionally, through search we did end up landing our largest ever project for an amazing global company and beat out a slew of other firms for another awesome global company that came in via a web lead.
Boost presence
This metric is a bit more tricky to prove when talking about success. Boosting presence is a bit vague, but through our overall efforts (blogging included) we've landed multiple interviews, contributor-ship to the largest sites, and notoriety as experts in our field. One tangible metric that we can view is the overall anchor text that we've seen coming into our site. How and where people are linking to us gives us a glimpse into whether or not people are referencing us and our content.

As you can see, we have a great deal of diversity, and that simply wouldn't be possible without blog contributions. Overall, people are referencing our articles and our presence has been boosted.
Help others in the community
Many of our posts over the past year have been guides, tutorials, and overall very helpful. A non-scientific look at the blog pages that contain either "thanks" or "thank you" show a quick count of 51.
A quick stroll through the comments of our blog also confirms that this objective was met.
During the year of blogging we learned quite a bit about the blogging process. Here are some tangible tips:
Create standardized "columns"




Regularity can be good. We found that in our blogging, it was great. 

Jessica 

authored a terrific regular column this year about content ideas for the coming month.  It was a fun monthly column that will only get 

easier

 to author in the coming months.





Having a staple monthly post takes a bit of the onus off the "big idea" content yet still provides real value to readers.

Have a backstop
Things happen. People may get sick, miss deadlines and flirt with missing the regular blogging goals. This is why you need a "go-to guy/gal" who won't let the ball go — aka the backstop. Having someone who is all-in and willing to keep the chain intact is essential. Having someone on the team that will be the rock when things go awry is crucial. This doesn't have to be your best writer, simply your most consistent.
Make the chain visible
Every week during this experiment we crossed off the week, keeping the chain enact. We kept in a place that everyone would see regularly.

Thanks to Matt, in 2014 we've gone so far to to upgrade to a fancy post-apocalyptic calendar that features robots taking over the planet (yep, we're dorks.)

Push users to action
We are expending a decent bit of effort on these posts, so it would be nice to see some return visitors. To encourage that, we place our social accounts at the end of each post and ask users to follow us.

We averaged nearly one new Google+ follower a day since implementing this and have bolstered the rest of our minimally-used accounts as well, giving us a good base to grow if we ever want to make a serious social push.
More In-depth posts
We wrote some really great stuff in 2013, but there is always room to improve. By setting up more scheduled columns and freeing up time, it would be quite nice to do a few more a deep dives into interesting topics.
More topics that convert
Balancing the goals of helping the community and driving more leads can be tough. However, writing more content to people looking for services would help our business goals. Tutorials are great, but we will also be cognizant about catering to those who may need our help.
Assign ahead of time
This whole process started on a whim one day and has been quite unstructured to date. We'll assign ahead of time this round and hope the increased timeframe will provide better articles than a 2-3 day leadtime.[divider]
With that said, cheers to a year of weekly blogging. Here's to 52 more weeks!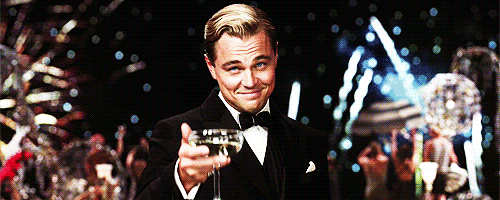 As always, if you like this post, show us some love by following us on Google+:
Or you can also catch us on Twitter: