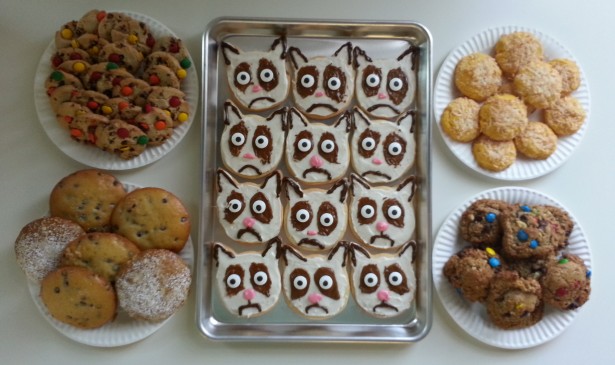 Deleting cookies? Not today! Forgive the pun, couldn't resist…
A few weeks ago, we launched our monthly content ideas post for May.  In the piece, we suggested indulging in some tasty content marketing in honor of International No Diet Day. Well, today is #NoDietDay and here at Cypress North we practice what we preach.  The mission was simple: bring in some cookies that embody your personality. The result: a delicious, and funky, assortment of confectionery delight.  And boy, what a spread!
Cookie Muffins 
Coconut Shortbread 
Monster Cookies 
Chocolate Chip Rainbow 
…And of course (the one no internet nerd can resist) Grumpy Cat!
We've posted the pictures on our Instagram too, so follow us if you like what you see!  And once you've recovered from the sugar rush, follow us on Twitter, Facebook & Google+ for more updates.