Don't get me wrong, I love how far Google Analytics reporting has come. Being able to turn every tidbit into repeatable reports is absolutely amazing. However, the default settings in Google Analytics have caused many of our clients who were initially dabbling with reports to become highly annoyed with the frequency of reporting.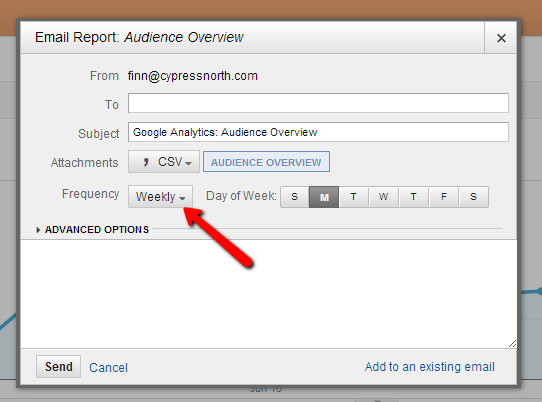 You see, the standard frequency on Email reports is defaulted to weekly. I love this, but many times, someone will simply be trying to grab a PDF for their boss, perform a one-off audit, or compile incorrect information. Thanks to the default frequency, they are then haunted every seven days with a reminder of their inadequacy (and lackluster GA skill.)
So how can these Google Analytics scheduled reports be cancelled? The answer is quite simple, yet isn't intuitive to find. All you have to do is follow the steps below and you'll be free and clear of those errant emails in a jiffy:
Click On The Admin Button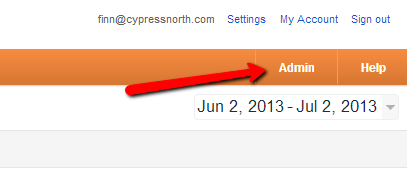 This will work for all user types, you don't actually need to be an Analytics Administrator to make changes.
Head On Through To The Profile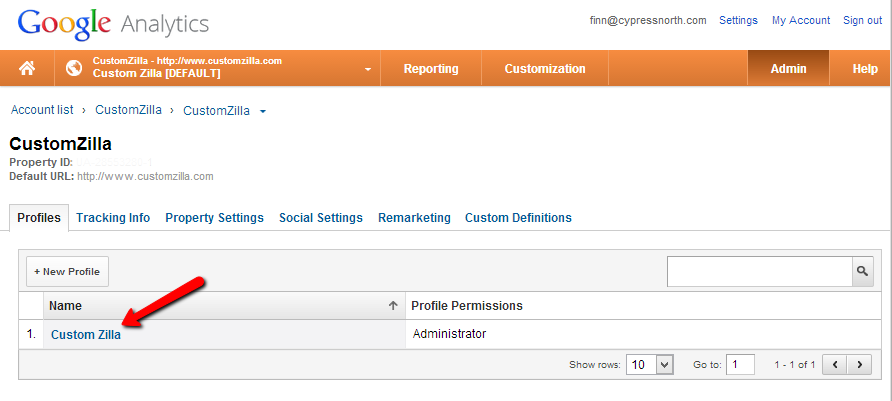 While it would be easy to be sidetracked looking through all of the tabs found on the admin page — we are better than that. Click on through to the Google Analytics profile.
Jump To Scheduled Emails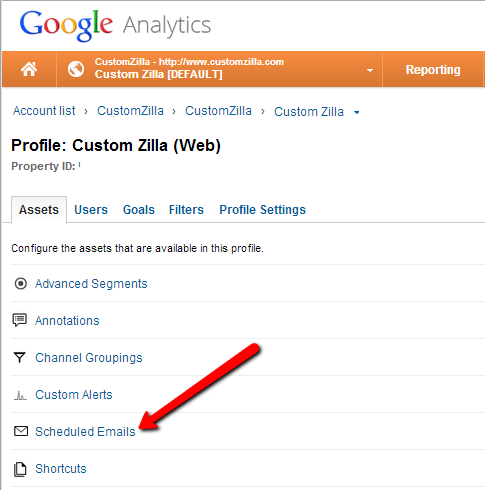 Now we are getting close …
View The Report In Question

Make sure you are choose the report that you'd like to cancel.
Change Your Scheduling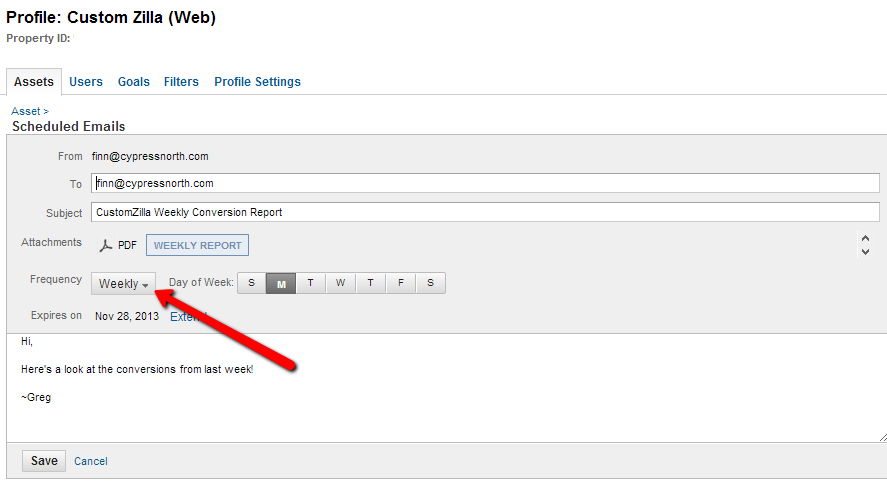 Look familiar? It should. Simply make the scheduling changes that you'd like and be on your way.
And that's it!  Did this article help quench your report-cancelling thirst? Then be sure to follow us on Twitter, Facebook,  Instagram & Google+ for more great tips/tricks and internet marketing!