We are excited to announce that Cypress North has expanded to Rochester, NY! It's been a long time coming, but the right move we needed to make as our team continues to grow along with our opportunities with new and existing clients.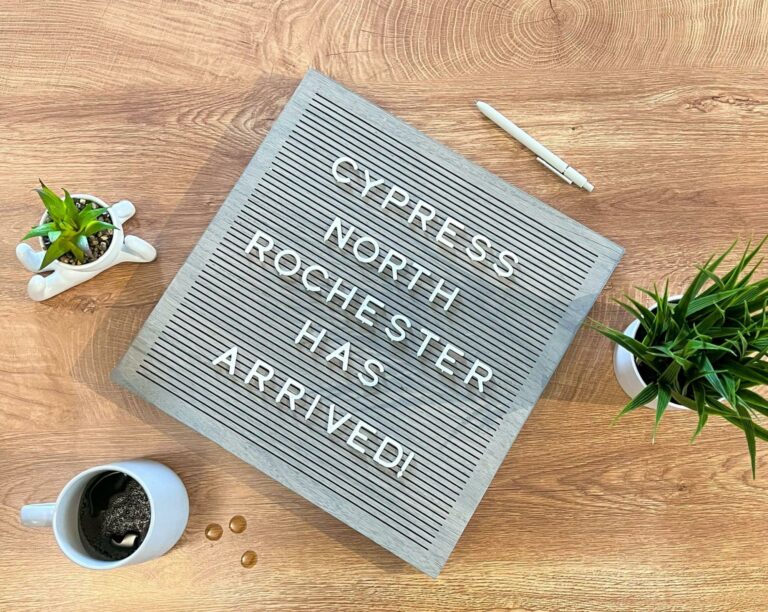 However, it wasn't easy. With limited office space available, we searched high and low for the right space in the right area. It's important to us that our team feels comfortable and safe in an office that also fosters growth.
19 Prince Street right in the heart of downtown Rochester was the perfect fit!
With some decor pieces added, it truly felt like an extension of our beloved Buffalo office space.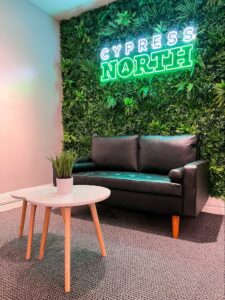 Huge thank you to one of our designers Sami for this amazing chalkboard wall mural!
However, change this big also comes with new challenges.
Hiring
One of the main reasons we made the move to Rochester was to expand the talent pool. With digital marketing being an ever-changing industry, we need fresh minds and Rochester is ripe with marketing and technology talent. Once we found the right space, we needed to fill it with the right folks.
It can be challenging to find the right people when your office space is rather empty. We made sure we were open with candidates about this. The bottom line is, we are hiring because we are growing.
Since the pandemic, remote interviews have become the new normal. However, it's important to us we meet our candidates in person prior to onboarding them. You can learn a lot about a person face to face.
Our new interview process takes candidates through two to three rounds of interviews depending on who is available. The first interview is hosted through Zoom, while the second and/or third interview is in person. If we like the candidate after the Zoom interview, we invite them to come into our office and meet some of the team in person. This gives us the opportunity to ask more qualifying questions we may have missed, allows other team members to interview them, and gives the candidate a chance to see our workspace.
Since we began posting job openings in November 2022, we've hired a Content Writer, a Digital Marketing Associate, and a Digital Marketing Coordinator. We still have a few open positions, but our space is filling up fast!
Our Culture
Even though our new Rochester office is only an hour and 15 minutes down the 90, we still want to make sure both our offices feel like one.
How do we do that?
We are a team. No matter the office, everyone works together whether it be on different accounts or internal projects, we make sure there is always an open line of communication.
Starting with our onboarding process, we make sure everyone has the opportunity to meet each person individually. Since we are a full-service digital marketing agency, this helps folks understand who works in different departments, how all our departments work together, and sets them up to know who they can go to when asking questions on future projects. We also encourage our team to visit both offices when it's convenient for them. This, of course, is not a requirement, but a great way for everyone to get a chance to meet face-to-face.
We also have fun!
It's important we reward our folks for their hard work whether that be through a team lunch or a team outing. We currently have Flex Fridays, which occur the first Friday of every month. Our team has the option to meet out for lunch together and then take the second half of the day off.
At Cypress North, we also celebrate milestones. Our Creative Director Jordan recently celebrated her fifth year anniversary with us and we celebrated by taking the team curling. It was an adventure for everyone!
Coming up at the end of the month, we're busing the entire Buffalo team to Rochester to see the space and spend the day celebrating our growth.
No matter how much we continue to grow, nurturing our agency culture is something we will never stop doing. Our people make Cypress North.
So What's Next?
We continue to grow.
We have a lot of great opportunities at our fingertips and we plan to scale alongside our clients. That could also mean we eventually outgrow our Rochester office, but for now, it's the perfect fit for our team and we're excited for what's ahead.
Want to work with us? Get in touch and join the Cypress North Team today!