It's been nearly two years since we last updated our website, and so much has changed since then. We grew, built a lot of neat stuff, and moved to a new building with original hardwood floors, exposed brick, and a wide open space for our marketers and developers to collaborate in.
That's why today, we're very excited to introduce the newest version of CypressNorth.com. And it's more than just a face-lift. We've redesigned everything from our layout to our logo, responsive design and lots of fun(ny) stuff in-between. We really wanted to showcase our expertise and give clients a seamless experience as they seek to find a partner for their marketing and/or development needs.
We think you'll like what you see, so here's a quick tour:
We could go on and on all day, but sometimes it's best to let our work do the talking. Check out our shiny new portfolio.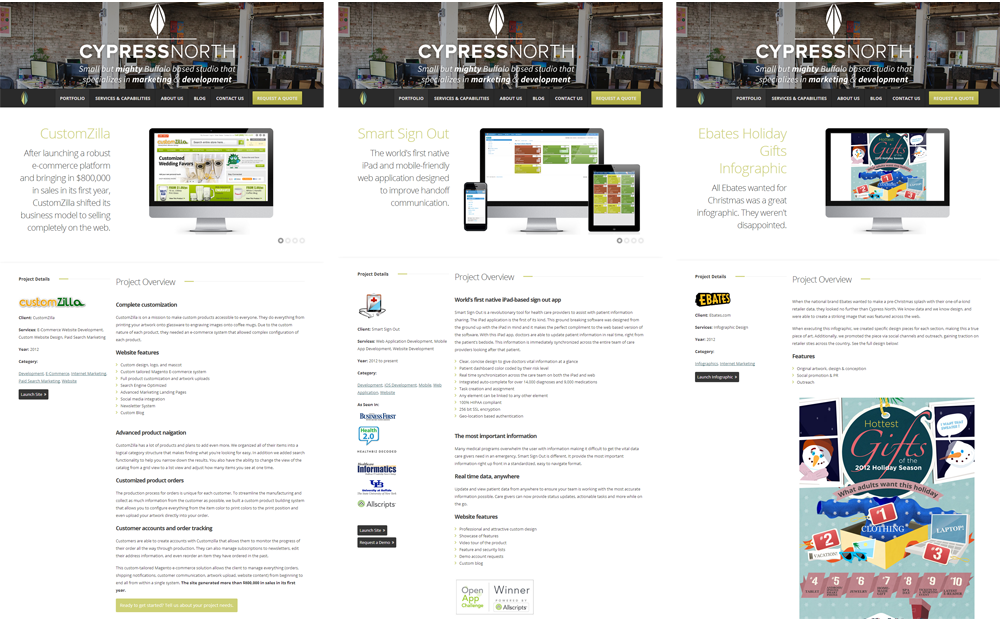 We don't just do plain old marketing and development. Check out our full range of services and capabilities.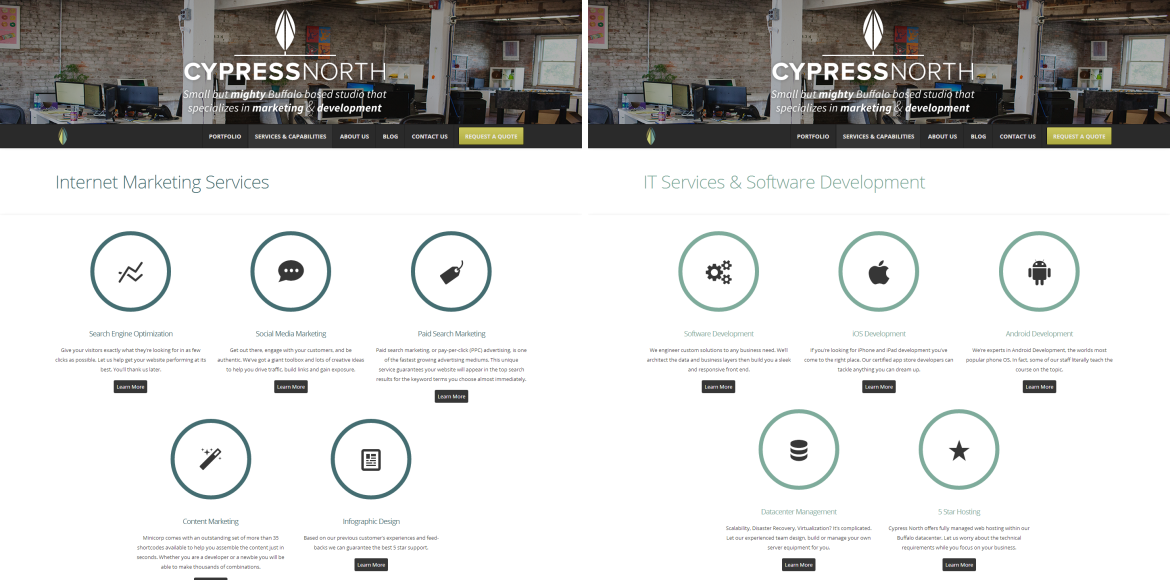 Friendly faces, ahoy! Get to know our team, our company, and our values.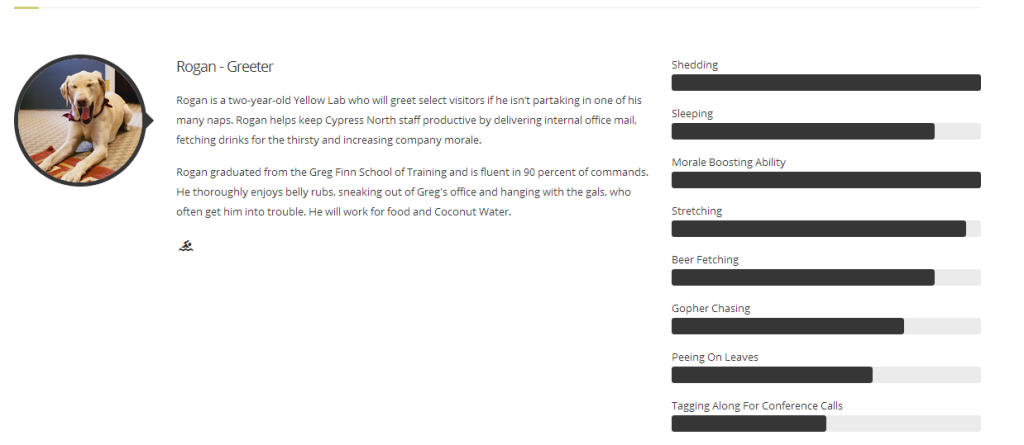 Well, you're already here, so there's that. Have you subscribed? If you haven't, add us to your RSS feed so you never miss out on our great marketing and development tips.
Wanna Play A Game? I Spy With My Little Eye…
While you're poking around our site, keep an eye out for:
16, count them, 16 computer monitors (in a single picture)
a boy band
a can of "cold pop" (AKA a can of sparkling water)
2 plants
a sneaky puppy – hint, he's on our 404 page
Lifesavers
someone eating corn
Grumpy Cat
a cheeseburger hat
a whistle
mention of the Hoff
a watering can
a dog going for a swim (in goggles…doggles!)
The fun doesn't stop here! Follow us on Twitter, Instagram, Facebook & Google+. Thank you, as always, for sticking with us on this adventure. We hope our blog has provided some laughs, smiles, and most importantly — tactical information to help you grow!