Quarterly reports can be boring. They're usually full of numbers, business-y jargon, and often lack captivating visuals. Well, that's just not how we get down at Cypress North. As we wrap up Q1 of 2014, we wanted to recap of all the awesomeness that has happened since the new year. No Excel charts and no "running the gamut… boiling the ocean… drilling down." As far as visuals go, see for yourself!
Business Report
GripeO Mobile App for iOS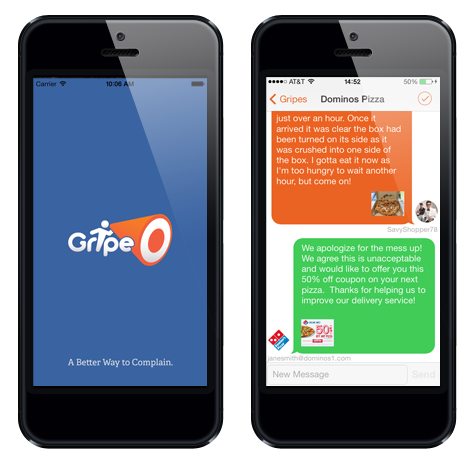 Have you ever had a bad experience with a product or service and thought to yourself "boy, it would be nice if I could tell someone about this that actually cares…"? Well, now you can! We worked with GripeO, a company on a mission to improve customer relations, to create a mobile app to accompany their web service. The app allows users to submit complaints directly to companies through an easy interface that fosters communication and provides a venue for delivering resolutions like discounts, product replacements, etc.. With the ability to manage gripes seamlessly between the web and on the go via mobile, GripeO is truly a better way to complain. Visit our portfolio to learn more about the GripeO mobile app project!
iBankCoin Mobile Apps for iOS and Android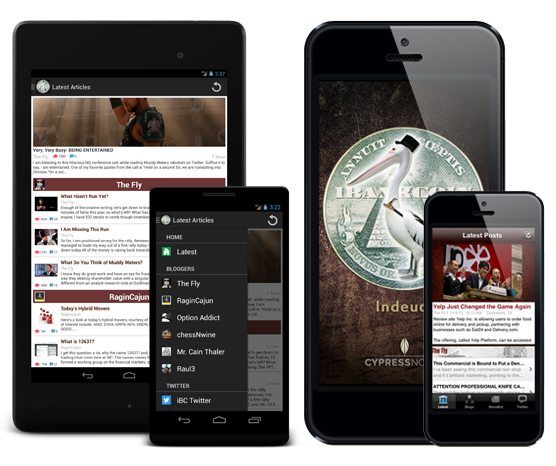 iBankCoin has been a longtime client of ours, and most recently, we helped the financial news site bring native mobile functionality to users on Android devices. The mobile app allows users to read expert analysis and content from the iBankCoin site on a clean, user-friendly interface, and post and read comments on articles. We also upgraded the iOS version of the mobile app to be compatible with iOS 7. Check out the other features here.
[BN] Blitz Mobile App for iPhone/iPad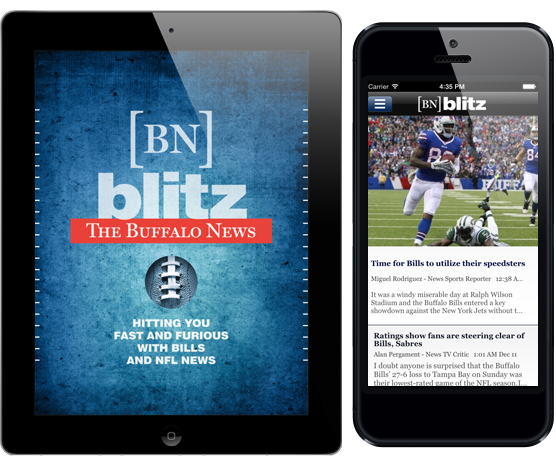 While this was technically an achievement of 2013, we never properly announced the launch of the [BN] Blitz app. Late last year, we worked with The Buffalo News to build an app providing comprehensive coverage of all things Buffalo football. With features including live chats on game day, access to photo and video galleries from The News, and stadium information, it's the perfect way for fans to stay connected on the go. Check out the full app description here.
Growing Team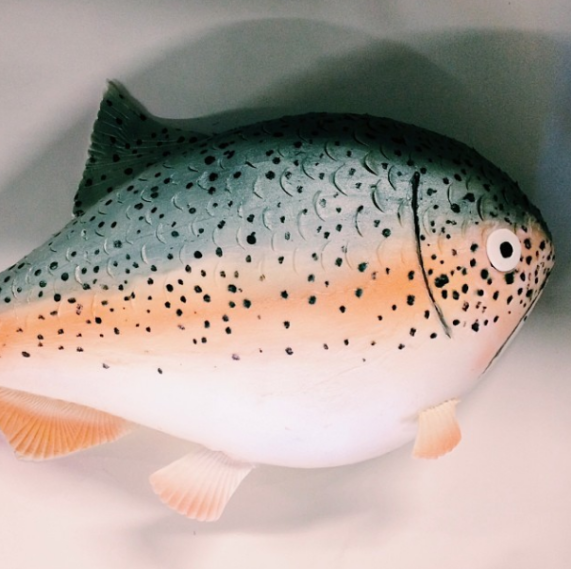 In case you didn't notice (by all of our tweets and the addition of a new human to our About Us page), we acquired a new team member in February. His name is Adam. Adam Gold. How did we celebrate his arrival? For starters we made sure there were GOLDfish crackers on his desk, and someone (guess who?!) even wore shiny GOLD pants. But the crown jewel of the day was the unveiling of a very special Trout Cake (we heard he liked trout fishing) we had custom made to commemorate his joining our team. The best part about all of this? Adam came back on Day 2. Mission accomplished.
Avvo Lawyernomics 2014 – Las Vegas, NV
Greg, our head of marketing, will be speaking at the Avvo Lawyernomics Conference April 23-25 in Las Vegas at The Venetian hotel. He'll be focusing his presentation on paid search and paid social marketing for lawyers.
In The News
Greg was quoted in an article on Sprinklr's acquisition of Dachis.
SMX Advanced – Seattle, WA
Greg will also be heading to the pacific northwest June 11-12 to moderate a variety of search marketing panels at SMX Advanced 2014. These shows are always a great time and we look forward to learning from the industry's best.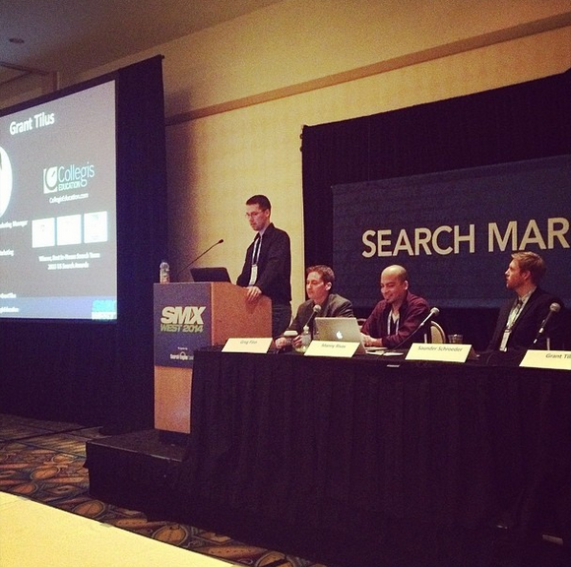 Personal Notes
J2 Got an Apartment
After more than a year of searching, J2 has finally found an apartment in the city that gave him "the vibe". What that vibe is… well, we're not entirely sure — but we're happy he'll be able to hit up the farmers market on the regular. That means fresh salsa for us.
JBudds Bought a House
JBudds is also on the move, with a new house. No, it's not in Buffalo and she can't bring fresh anything from the farmer's market to us, BUT she's making the North Towns proud by putting down roots in Niagara County. Yes, this house gave off the vibe too.
Dino BBQ Opened a Location in Buffalo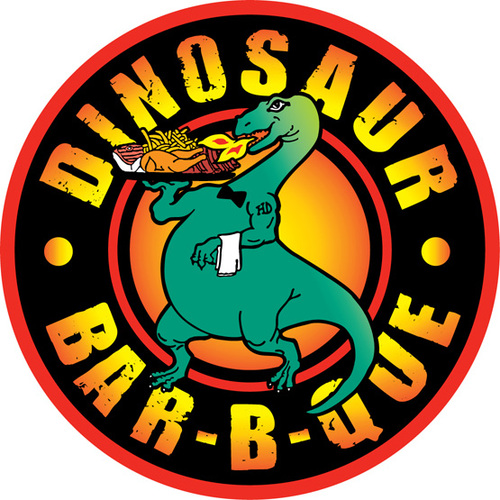 It used to be that fans of smoked meats in Western New York had to travel to Rochester or Syracuse in order to dine at the famous Dinosaur Bar-B-Que. As of February, this is no longer the case. Dino BBQ opened its doors to Buffalonians, and forever changed lunchtime decisions for  the Cypress Team.
What Tea We're Drinking
Jasmine Silver Needle. Why? Just try it, you'll see.
What We're Listening To
Montell Jordan's This Is How We Do It
That wraps up our first quarter report! Be sure to keep up with us as the year goes on.
Be sure to follow us on Google+:



Hit us up on Twitter: Follow @cypressnorth

And of course check out our Instagram and Facebook.