We are often asked why we named our company "Cypress North". The truth is, naming a company is tough. So we started simple. We're located in the Northern U.S. and both partners who started the company are fans of the outdoors and trees specifically. From dogwoods to maples, magnolias to pin oaks, trees are amazing. When thinking of a tree that embodies our company, we wanted a tree that was versatile, yet beautiful. A tree that comes in different shapes and sizes just like our offerings.
In our eyes, there is one clear-cut winner, the Cypress tree. Cypress trees share many of the characteristics that have helped us build our agency.
Evergreen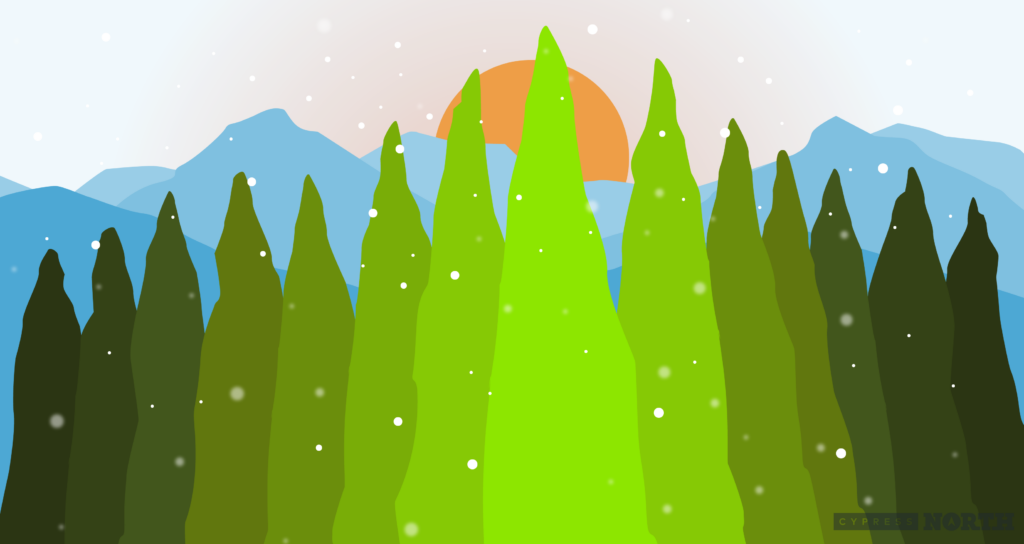 Some cypress trees are evergreen, keeping their beautiful green color regardless of the season. We strive to be a valuable asset and partner to our clients throughout all seasons with scalable services that can grow with them.
Growth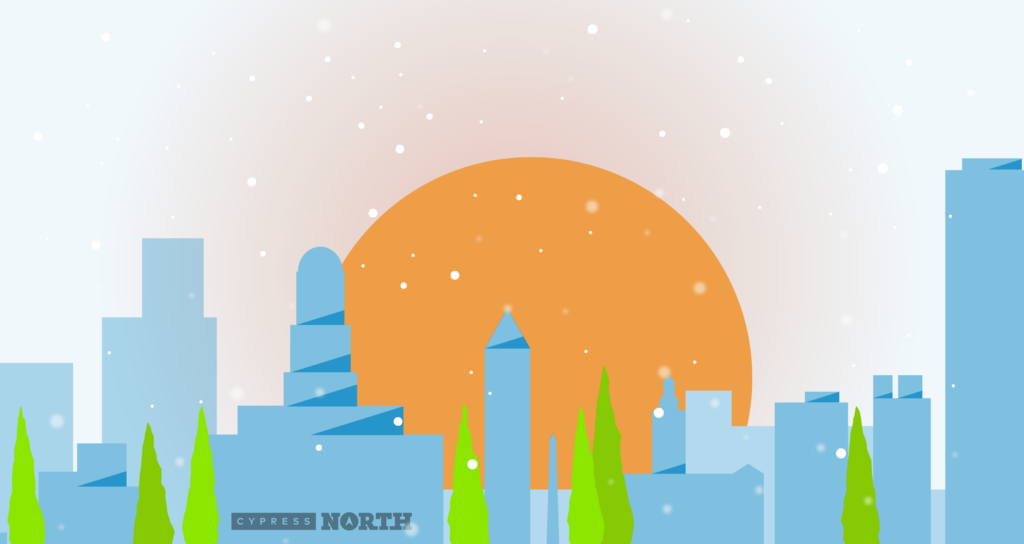 Most trees tend to grow out and up, however, Cypress trees have been known to be more ambitious. They sometimes grow straight upwards while remaining thin. We too, dream big and are always looking to grow in how we can serve our clients. But growing for the sake of growth has never been our goal. We stay lean to keep our costs down and our value sky-high.
Height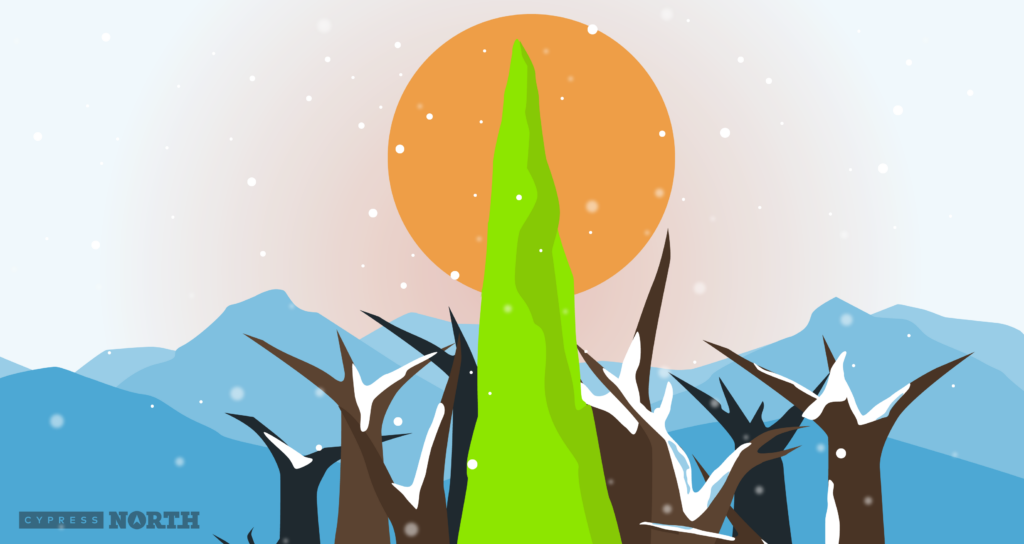 Cypress trees often look like arrows pointing to the sky. Like our namesake tree, we never put limits on ourselves and continue to push ourselves upward, going above and beyond for our clients. By embracing innovation, new technology, and creativity, we can help our customers surpass their goals.
Shape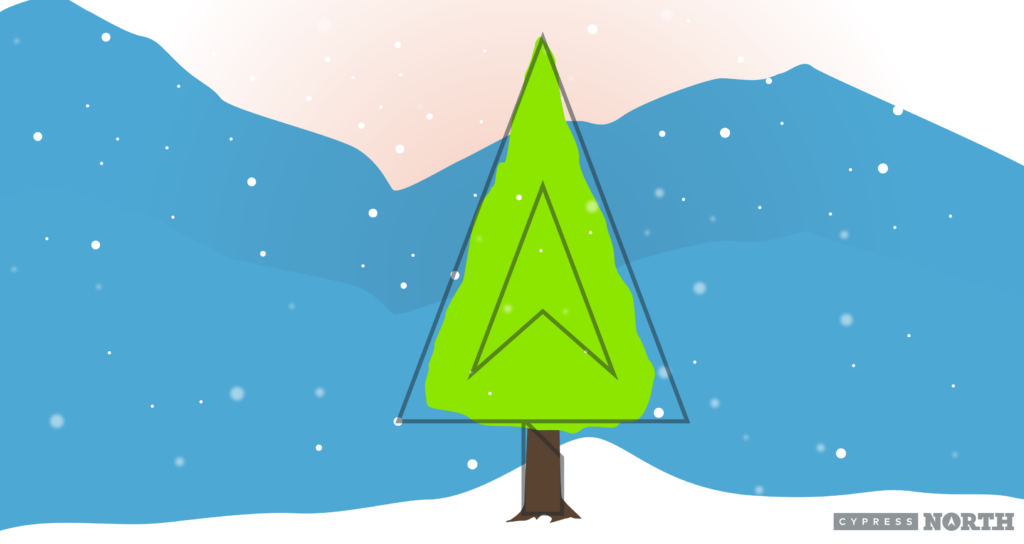 Cypress trees are shaped like a triangle, which to us represents how marketing, web development, and design come together to form an irreplaceable asset for our customers. We're a full-service digital agency and help companies communicate their value proposition, tell their brand story, and grow their business.
Here are a few species of the Cypress tree family that embody us as a company:
Cupressus macrocarpa – Also known as the Montery Cypress, this is one of the most famous trees in America – the Lone Cypress. We emulate these beauties in all of the work we put forth for our clients.
Taxodium distichum – Known as the bald cypress, these trees are tough and can adapt to nearly any situation whether it be wet, dry, or swampy. You'll find the Bald Cypress thriving where no other tree can. The Bald Cypress tree can withstand what comes it's way, just like us. The oldest Bald Cypress tree exists in North Carolina and is estimated to be 2,624 years old.
Chamaecyparis obtusa – Known as the Hinoki cypress – This beautiful species looks like an overgrown bonsai but is known for its quality timber. In Japan, Hinokis are used to build palaces, temples, shrines and ping pong paddles.
Sawara Cypress – This is an ornamental tree that is commonly used in bonsai. When unrestricted these can grow over 150 feet tall. This is a type of False Cypress, a genus that was awarded the Royal Horticultural Society's Award of Garden Merit.
Parting thoughts
So there you have it, there's no exciting story or conclusive answer as to how we settled on our name, but there are quite a few characteristics that we're proud to share with the Cypress tree. We're versatile in offerings, ambitious, limitless, dependable, and here to stay. These are the qualities that help us continue to grow our offerings and deliver incredible service to our clients. 

If you'd like to see a little bit more of who we are, check out our team of experts discuss the latest in digital marketing news and have a little fun in the process, subscribe to our newsletters today!
Subscribe to Our Newsletters
Source: https://treesymbolism.com/cypress-tree-symbolism-meaning.html