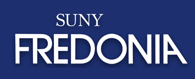 Cypress North's Chief Technology Officer Matt Mombrea and Senior Mobile Developer Jonathan Nalewajek have been invited to join the advisory board for the Department of Computer and Information Sciences at SUNY Fredonia.
As members of the advisory board, Matt and Jon will work with the group to provide input on the department's programs and future plans to encourage positive learning outcomes for CIS students.
Jon will also be teaching an Android mobile development class at the university this spring. His goal is to expose students to some of the core principles of mobile app development, and give them the tools and instruction needed for them to begin writing mobile apps on their own.
We'll share more as the course develops, but in the meantime, feel free to follow Matt and Jon on Twitter.