Today we are proud to officially announce the addition of Tiffany Tcheng to the Cypress North team. Tiffany is a brand new Buffalonian, transplanted from Phoenix, AZ. She  is a graduate of  The Walter Cronkite School of Journalism and Mass Communication at Arizona State University,  and also has a Masters in Heathcare Innovation from ASU. For the last three years, Tiffany has worked at Banner Health in Phoenix as a Public Relations Specialist.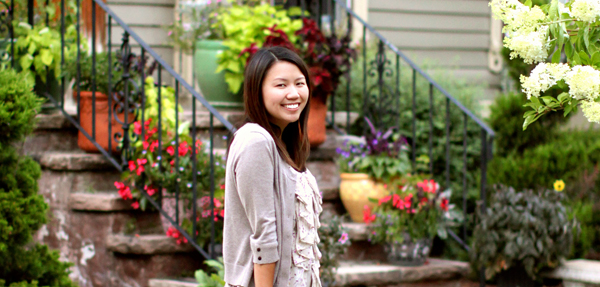 Tiffany is a social media addict. You can find her talking about Buffalo, her dog Moose, and maybe a bit of marketing on Twitter. You can also live vicariously through her lens on her photography blog (though posting is slow as a redesign is in process!)   In addition to her personal accounts, she is already spearheading our Cypress North presence on Twitter and Facebook accounts – and adding tons of personality to the updates.
Why We Love Having Her On The Team:
Attention to Detail
Don't try to sneak a misspelling, improper capitalization or an incorrect hex color past her. Her keen eye  keeps all projects and employees in line!
Creativity
Tiffany's creative skills aren't limited to just Photography. She has already created company videos (coming this Friday!) sassy new business cards and helped to make the new Cypress North site extra shiny.
Writing Skills
An afterthought in today's society, Tiffany has excellent writing skills in her repertoire. Her background in Public Relations and Journalism directly benefits our clients as she has been involved in many award winning publications.
Work Ethic
A take-charge type of employee, Tiffany has created quite an impact with her willingness to take on any task, no matter how tough or how long it will take.
An outgoing, detailed-oriented worker, Tiffany is a great fit with the team and it is our pleasure to welcome her aboard!  Make sure to follow her on Twitter so you can get a daily dose of Tiffany!