Year after year SMX Advance is inevitably my favorite search show of the year*. This year was no exception. In addition to the always stellar information, the parties, relationships made really put it over the edge.  Here were some of the highlights from this year's show in image form: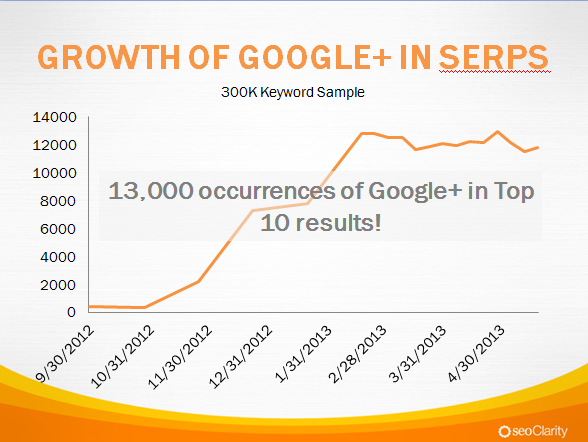 Google+!
One of my favorite slides of the entire show was from Mitul Ghandi of seoClarity in the "Authorship Deep Dive" panel. Mitul showed that in a 300,000+ keyword sample, there were 13,000 occurrences of Google+ posts ranking. Unreal. Try to argue against that all you

Google+ haters.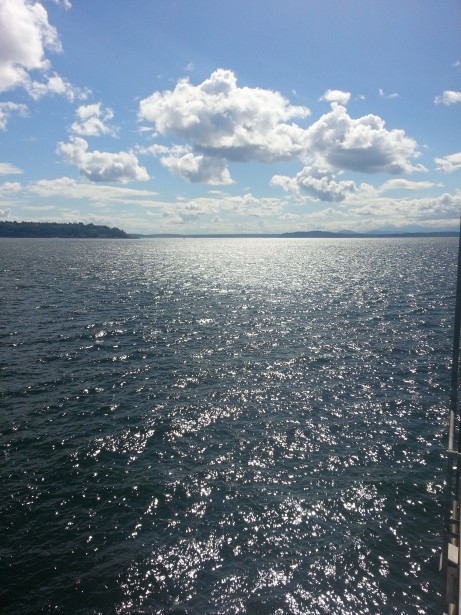 Weather
Seattle is a beautiful city, but the weather isn't always ideal. This year was far and away the best I've seen at the 5 or so SMX Advanced shows that I've attended. The first night's rooftop party overlooking the water was excellent and I didn't spot a drop of rain the entire time.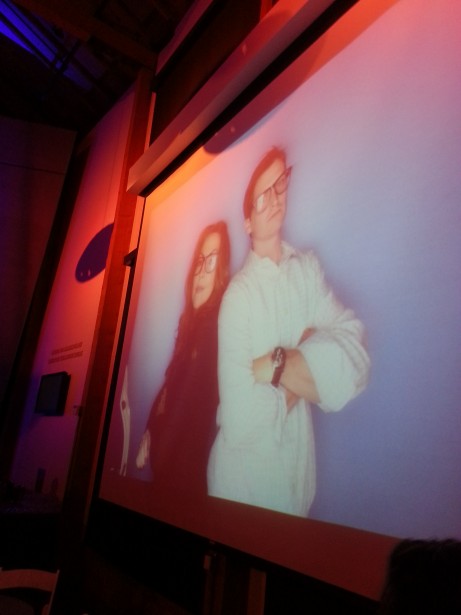 Bing Party
This year's SMX After Dark was hosted at the Seattle Aquarium and it really rocked. Everyone who entered was offered hipster glasses along with cold drinks. A photo booth rotating images on the big screen was a big hit and I met a handful of really great marketers and made some solid industry connections.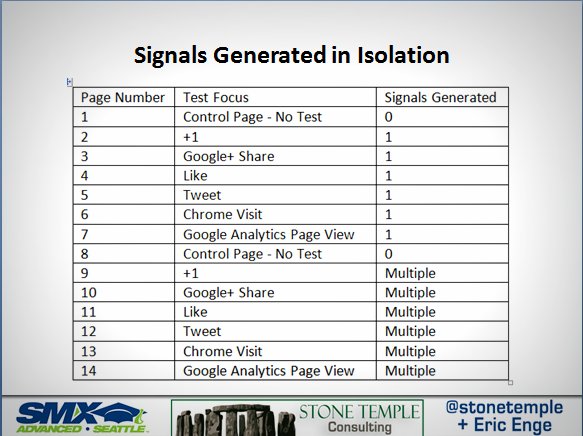 Social Signals
Not only was I able to talk to Stone Temple Consulting's Eric Enge about his electrifying new Telsa, I was schooled on social signals. Eric gave an amazing talk on social signals in the Periodic Table Of SEO where he broke down 14 various social signals and how each act as a ranking factor. If you missed this session at the show, go back and download it, you won't be disappointed.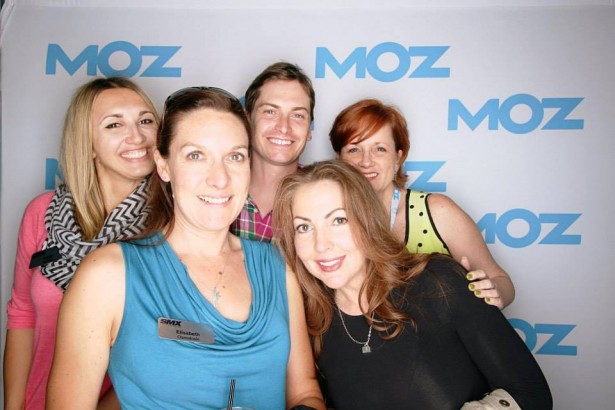 SMX Friends
The best part of SMX is the people in attendance. Hands down. Unlike other stuffier conferences, the speakers, workers and attendees are there for one reason – to get better. This is hands down the smartest group of attendees around and the networking was phenomenal. In addition to being intelligent, the SMX folks are overwhelmingly fun. From going to dinner with Casie, Amy and learning about Brent's wide range in books and movies to shooting photos with Akvile, Elisabeth and Annie, to catching up with Rae, Silver, Jen, Dustin, Dana and Taylor or even meeting digital friends like Melissa for the first time — the show was full of laughs and good vibes.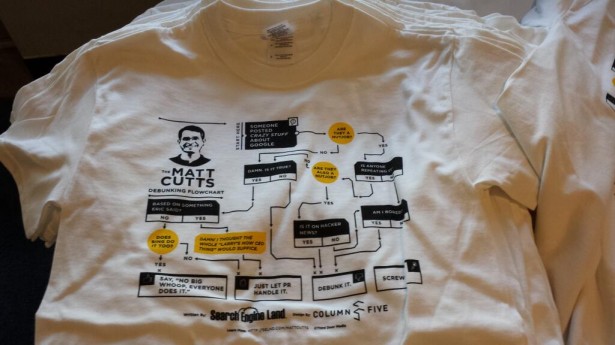 You & A And Matt Cutts
This year's You & A with Matt Cutts was one of the best in recent memory. Not only was there a ton of information dished out (Barry wrote # of posts on the talk alone) but they had Matt Cutts shirts! It was good hearing that some of the spammier searches were going to be cleaned up and that we need to pay great attention to mobile SEO. For a full write up check out Barry's coverage.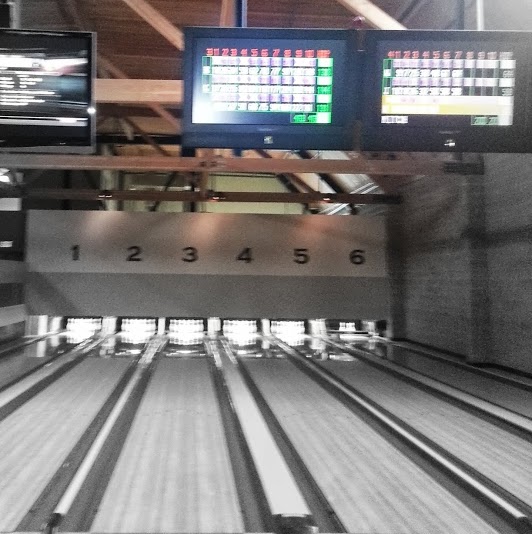 Moz Party
The party thrown by Moz at the Garage was awesome. Not only did I bowl my first ever turkey (you have to look really hard at the middle socres frames 4-6), but got to watch some fair to midland karaoke and watch the Blackhawks win with a bunch of other marketers. The party was great and just another great networking opportunity.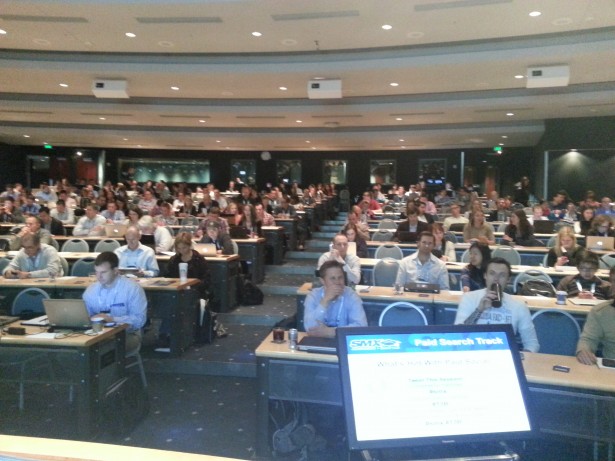 What's Hot In Paid Social
The panel that I moderated on the first day was "What's Hot in Paid Social" had some definite excitement. Marty Weintraub was one of the highlights as he brought a level of energy that was unexpected – even for him. He worked in amazing tactics, industry jokes and further pushed his message of Paid Organic that he's been scolding everyone about for years. Adam Berke of AdRoll had a strong performance as well showing unbelievable data at the effectiveness of FBX. Adam had the best FBX presentation that I've ever seen and was a super smart guy who is offering up an extremely valuable product. The Q & A was great and the session went over really well, thanks to all who participated!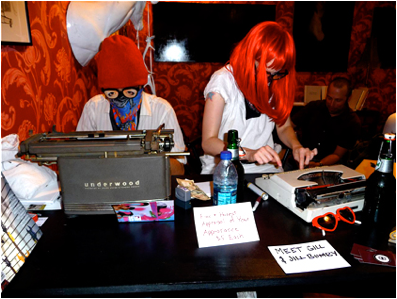 Bumby's
At the Bing party not only was there a photobooth, but also a DJ and a table that held "The Bumby's." I had never heard of this phenomenon prior to SMX, but I was intrigued. The Bumbys are masked individuals that analyze you and give you a personality reading from your appearance alone. The profiles were extremely on point for nearly all of the attendees. They called Elisabeth (a former Boston bartender) out for being a Boston Bartender and Casie (the bubbliest person alive) as being, well, the bubbliest person alive. I was however given the creepiest assessment of all (for good reason?) Here it is in its entirety:
Overall even though I'm a "project" they were a blast – kudos to Bing for "binging" them to the party.  
SMX Advanced lived up to its expectations this year and it's no wonder why it sells out every year, The atmosphere was amazing, the education was excellent and for the first time ever the weather was even wonderful.
*Note: I do contract work for Third Door Media who runs the SMX shows. With that being said, I like to think I am unbiased.