In a world of decimated brand reach, a new tool has risen that brings Facebook exposure back. Facebook Live has arrived and has been a boon for marketers looking to attract eyeballs to brand posts. While this new post type is fairly straightforward (shoot some video live) there are some tips & tricks to optimizing your efforts.
But First…
Let's run through why you'd utilize Facebook Live.
– It is a great way to cover/announce/crowdsource content/interact with your audience. You can see questions & reactions and push our state-of-consciousness thought to the masses.
– Facebook Live is an extra (and instant) visibility boost. As Facebook continues it's push against Periscope in the Live Video realm they push the reach of Live posts so creators and consumers use the post type. This means that you benefit during the arms race.
– You don't need a different account. Unlike Twitter/Periscope, Facebook Live uses your Facebook Page to broadcast the message. Use your audience, no need to upkeep a new network!
Sold? Perfect, here are some tips to making the most of your Facebook Live posts: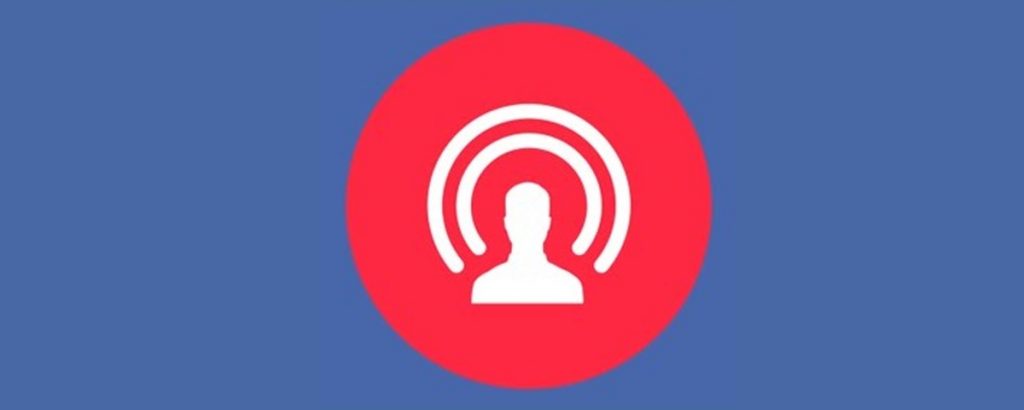 13 Tips For Better Facebook Live Video
1) Connectivity is Key

If you don't read and take heed to anything else, let it be this. Speed is paramount to a solid Facebook Live video. Honestly, in today's environment, it is likely more important than all of the other tips combined. Here's what a video may look like if you are lacking in the speed department:
Use a service Fast to see which team member has the best bandwidth and go that route. A quick connection is better than a superior camera any day of the week for Facebook Live.
2) Distance Yourself

If you are going to go solo with your video, spend five bucks to nab a selfie stick. Nobody wants a closeup of your forehead; an extension can give you the extra length to add perspective and background to your video. The most important part? The selfie stick will cut down on fatigue. Yes, you read that correctly. Try holding your camera up while talking for 10 minutes without shaking a little. It may bruise your ego to holster this item in your repertoire, but suck it up and crack it out when making Facebook Live posts.
3) Stabilize It

When looking to shoot video on the move, it helps to keep your camera from highlighting the motion to your visitors. Most Facebook Live videos in the wild have so much jitter that they should come with a warning. If you aren't moving, a tripod is a must.
When on the go try something like a StayblCam that will allow you to use your phone on the go in a smoother, semi-pro format. Also, the selfie stick can take a good bit of shake away if you position yourself well.
4) Don't Discount Audio

Yes, your cell phone does a lot of fantastic things. Recording audiophile quality audio is not one of them. Consider nabbing a lav mic or a shotgun mic to enhance the audio for your video. You can find improvements in the the low ( lav | shotgun ), med ( lav | shotgun ), high ( lav | shotgun ).
Just because the technology is remedial at the moment, doesn't mean that your video & audio has to be.
5) OK to Start Over (If Caught Soon)

Live video can be scary. However, if you flub in the first minute or so of video – don't worry — you can delete a Facebook Live video. If you aren't happy with the intro simply stop the video, delete the post and start again.
Ideally, you'd pull the plug in seconds (not minutes) as you will have viewers and fans tuning in. You don't want to delete their questions & reactions so pull the plug quick if it needs to be pulled. At the end of the day you'd rather have a great video than an average one.
6) Prepare to Pause

No wireless service is safe from drops, so don't sweat it – plan for it. When shooting video you may see a drop in coverage occur. You'll see a connections lost screen appear. Don't worry. Just put a smile on your face and be ready for your service to catch up. Folks that catch the video in the future won't see the drop and will instead see it patched together. So prepare and plan for it it happen (then hope it doesn't).
7) Feel Free To Choose The Best You

Facebook Live has the traction it does because of the live and the post-recording viewers that videos attract. The post will give you a dozen thumbnail options to choose from – pulled throughout the video. Take your time and select the best one that will get folks interested in your content. Don't see one you like? Feel free to make your own "champion" image. This will help your engagement and overall exposure.

Here NASA showed inside the shuttle instead of the wing that kicked the video off as it was more enticing.
8) Try Promotion

Yes, earlier I told you that Facebook Live brings back the organic reach. BUT, it can also be the cream and the clear of paid promotion too. Boosting a Facebook Live post is the best value that you can currently find in social media advertising. Set aside a few bucks and if your video is worthwhile (we know that it is if you've listened to the above 7 steps) your reach will become astronomical if you get it in front of the right target audience.
9) Hook Em With The Intro

Live video is tough and you should have a plan on getting folks to actually watch what they've started. Let people know what they are going to learn/see and why it is worthwhile. Or set up an intriguing premise that makes folks want more.
Give a few practice runs (or make a solid script) on what you'll say and make sure that you set the hook on your viewers.
The goal isn't to meander or ramble, instead let people know what is happening and why they should stay tuned for the rest.
10) Link & Track

Much like regular video, Facebook Live can add calls to action in post. Once completed use the best call to action and insert a link to further folks down the conversion funnel. Tracking using your company's best practices will allow you to show-off your efforts and track ROI.
11) Start With A Smile

In the current stage of Facebook Live video, there will be glitches. From our experience the majority of technical setback come during the beginning of the video. To combat that, start each video with the biggest of smiles (instead of the look of bewilderment) and you'll start your content out just fine.
Not feeling like a smile? Then get silly, throw out a wave — just make sure to capture your audience.
12) Add A Lens

Whether you are shooting in tight spaces and need a wide angle or you are shooting on premise and need a zoom lens, this can happen on your smartphone. For under $20 a clip-on lens set can be purchased to help you get the most out of your included camera. Make sure that you thoroughly test the video before you take it to the masses.
In this video we used a 4x wide zoom lens to really showcase to most in a small space.
13) Let Folks Know You Are Coming

Going Live? Great! Use Facebook and other accounts to let people know that you are going live. This will help to make sure that folks tune in and hear what you have to say (at the exact time you say it).
And that's it!
With these twelve steps you'll allow yourself and your brand to shine. With that being said, it is of utmost importance to remember that your message is key! The world's smoothest, best looking video won't resonate if the content isn't phenomenal. Make sure your video will bring value to your viewers and these tips will ensure that the technological quality matches your efforts.