Yesterday Twitter launched a new look out across all user profiles that allowed users to generate a bolder, more vivid look. The new Twitter profiles feature one very large image (reminiscent to Facebook Timeline and Google+ page covers.)

The new Twitter header images are a bit different as user text and description info is actually floated across them. To help you maximize your exposure, we've made a list of tips, templates and specs to help you get the most of your Twitter Header image.
Specifications
The display size of the Twitter header image is 520px x 260px
Maximum file size of 5MB
Inspiration
The new profiles not only lay text over the  header photos, but also float the Twitter avatar on top as well. This means that no matter what you do, your Twitter avatar will always be top & center justified on the Twitter header image. In addition, a white stroke accompanies the avatar that cannot be removed. Here's a look at some creative Twitter header uses: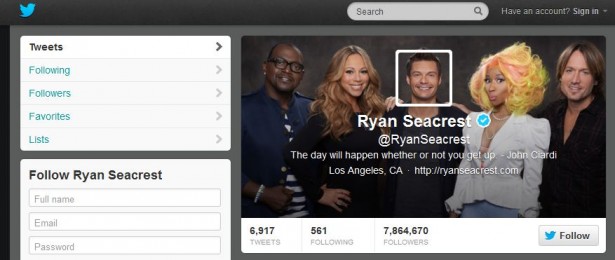 @RyanSeacrest pulls his fellow American Cohorts into the Twitter header and uses the avatar to display his face. However when look at the profile page, the overall picture looks quite seamless.

Politics & policies aside, @MittRomney delivers a solid Twitter header photo. The avatar is perfectly located on his face while the rest of the header images pulls in the surrounding environment.
Tips
Twitter adds a black gradient layer to the header – regardless of your image.
Using a photo with vastly different proportions (i.e. vertical) will give you errors
Darker Header images allow the White overlay text to show up much better
"Follow Us" arrows can be placed in the lower right hand side for those looking to place a call to action on their header
The Twitter header makes the overall design less about a busy background and more about a vivid header. Making both busy can be distracting.
Template
To help you make your own perfect header image, we've created this easy to use Photoshop file.
The file consists of  the exact specs and the location of where the Twitter avatar will fall. Simply toss in your background image and located the images to the position you'd like: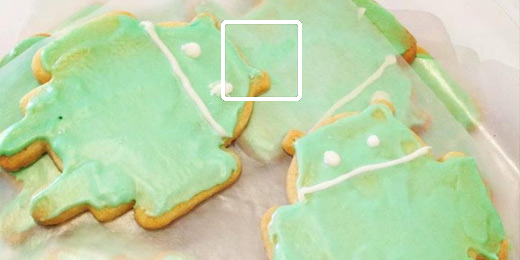 Then hide the layer "Twitter Avatar Area" so that the white stroked box is hidden. Save this file as your background file. Then load the selection "Main-Twitter-Logo-Area"  (Select -> Load Selection -> Channel="Main-Twitter-Logo-Area") and crop the image.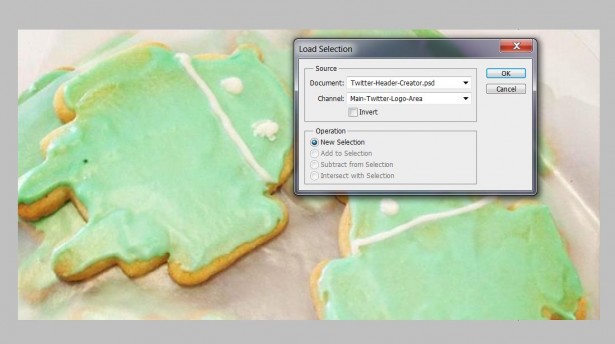 This is now the portion of the background that you'll use for your avatar. Feel free to add any logos you'd like, then save as your avatar.
Just upload the background (Settings -> Design -> Header) and the avatar photo (Settings -> Profile -> Photo) and you're done.
Here's an example of what we did for @CypressNorth: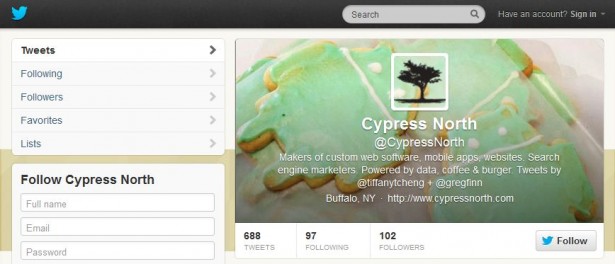 Let us know what you've created in the comments and don't forget to follow us for more great updates like this — enjoy!