Yesterday, Google announced the launch of Google+ Pages to help brands connect with people and build relationships with customers and fans. We decided to create a simple guide to show you how easy it is to establish your brand's presence on this social network!
1. Create a Google+ page and fill out the fields to create your Google profile. Be sure to do this using the email account for your business or brand. Also be aware that there can only be one administrator per account, so if you have multiple people managing this social account, it would be wise to use a standalone email address that all parties have access to.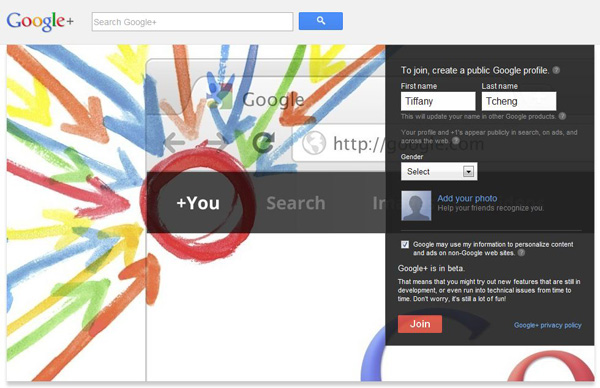 2. Decide what category your business or brand falls under.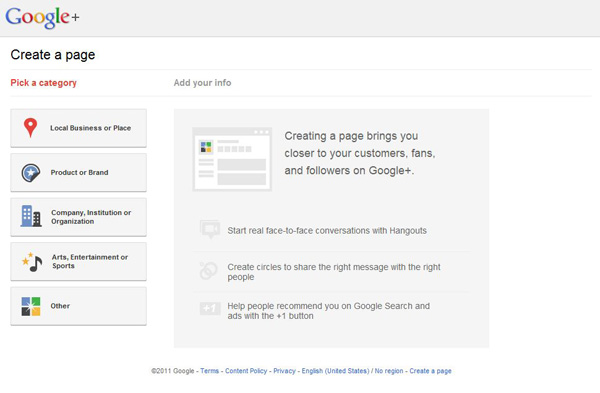 3. Add your company's information.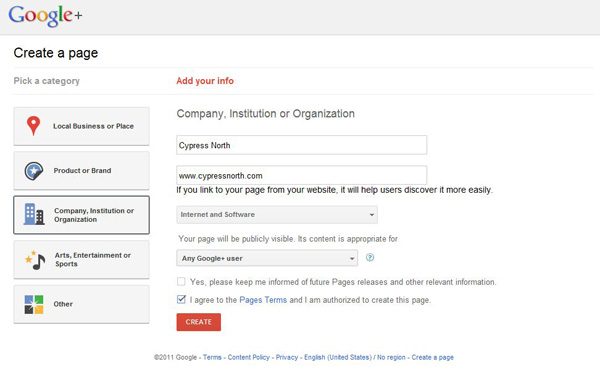 4. Customize your page by adding a profile photo and tagline.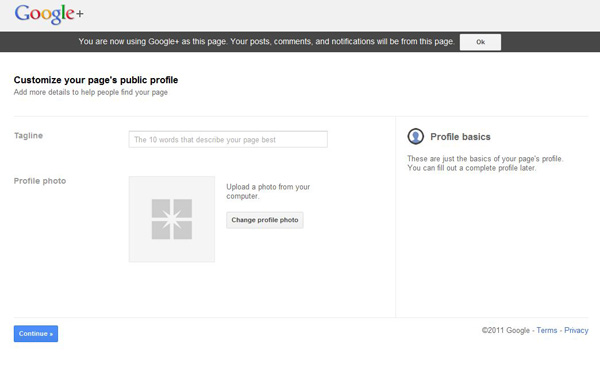 5. Let your friends and fans know about your new Google+ page! Spread the word using email, share on your personal Google+ profile, or skip for later.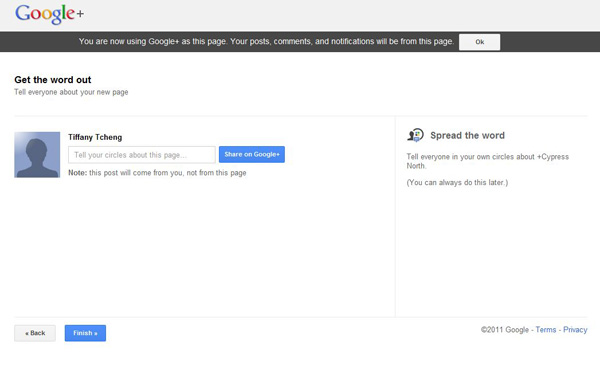 6. That's it! You've successfully created your Google+ page.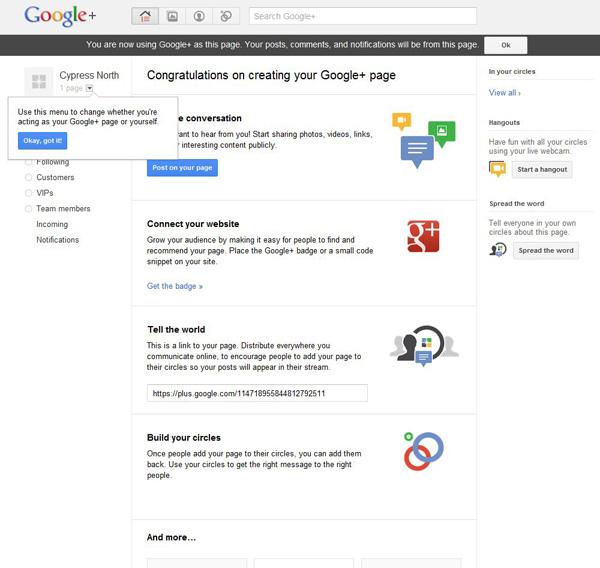 Here's Cypress North's page: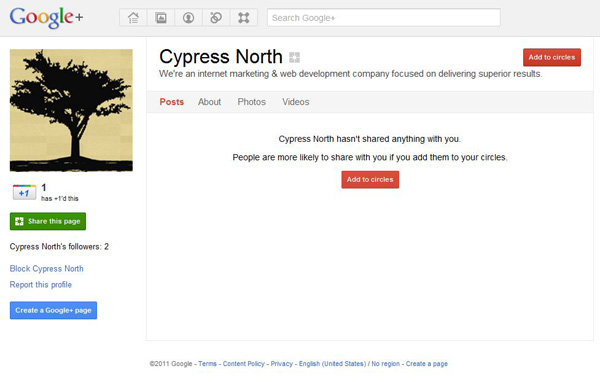 Tell us: Will you integrate a Google+ Page into your company's social strategy?