Optimizing Your Contact Database for Effective Email Campaigns in HubSpot
The HubSpot lists tool allows you to create and edit lists of contacts, companies, or deals based on specific property values and attributes. After making a HubSpot list, there are many ways to use them, including sending tailored marketing emails (the purpose of this blog post!), analyzing contacts, enrolling contacts or a list in a workflow, creating reports and ad audiences, and much more. This blog post will review the ins and outs of HubSpot lists and the different components of using and optimizing them for email marketing that works.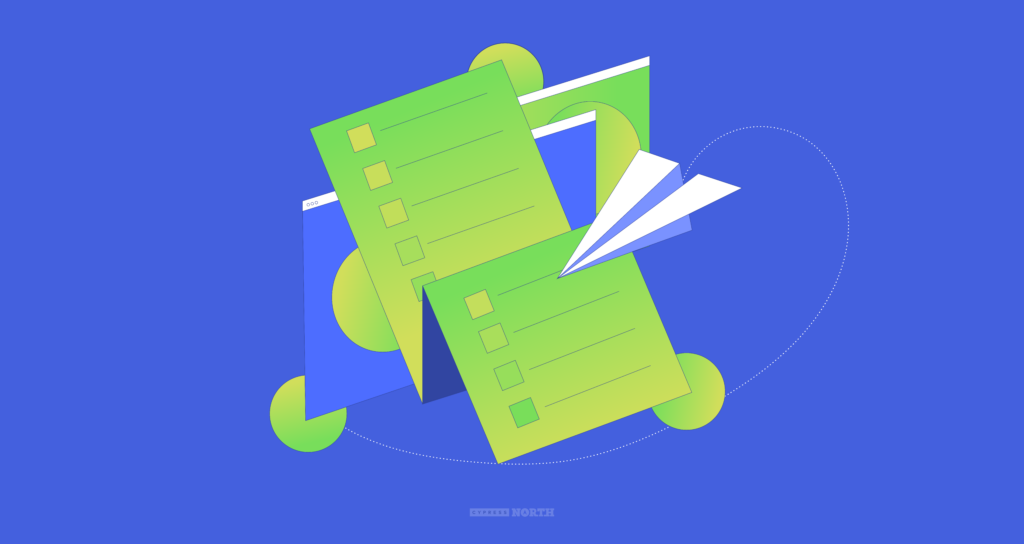 What are the different types of lists in HubSpot?
Two types of lists can be created and used in HubSpot: active lists and static lists.
Active Lists
Active lists are automatically updated based on the filtering criteria that were set at creation within HubSpot. When records, also known as a single instance of an object (such as contacts) in which you can store information in properties, meet the filtering criteria, a user will join the list. Then, when the filtering criteria are no longer met, they will be removed from the list.
Static Lists
On the other hand, static lists are made up of records that have met filtering criteria at a set point in time when that list was saved initially. Unlike active lists, static lists do not update automatically based on a set of rules. Once static lists are created, records are not updated within the list algorithmically, although records can be manually added and removed from this list type.
When to use an active list vs. a static list
Active lists should be used when updating a list of records continuously. Adding contacts that meet a specific lifecycle stage is an ideal use case for an active list since a contact will enter or leave the list as they move through the sales lifecycle. Active lists make it easy to analyze contacts progressing down the funnel, and to analyze how many are meeting a particular lifecycle stage or property at a certain time. You set the rules and the active lists obey, distributing contacts to the list based on their criteria.
For example: Once a contact has a deal won and becomes a customer, they shouldn't be receiving sales-based marketing and may perform better by getting emails about company happenings, awards won, or new features.
Static lists may be used to group or categorize contacts, and give you the ability to view specific contacts at that specific point in time.
For example: If contacts attended a webinar or company event, a user would create a static list because this list of contacts would not change or need to be updated.
HubSpot list segmentation strategies for emails
Marketing emails in HubSpot are a key component of inbound marketing strategies for many businesses. With the help of marketing emails, businesses can further nurture leads down the funnel, communicate with current contacts in the database, and overall drive conversions. Using HubSpot lists, users can curate tailored email sending lists for specific emails.
What can be used to segment contacts into different email sending lists?
There are various ways to segment contacts into different sending lists within HubSpot. Doing so allows marketing emails to be tailored to that set audience. Contact properties, or information stored on contact records, is the primary way contacts can be segmented. Properties include:
Contact's name
Email address
Company
Location
Job title
Other user-based information that you choose to collect
If an email marketing campaign is tailored for a specific city or geo, a list can then be created using segmentation that is filtered to the specific geographic parameters on their contact record.
Another strategic segmentation idea is building an email sending list based on a contact's lifecycle stage. For example, you could create a HubSpot email list based on contacts that are lapsed clients or someone who hasn't purchased or interacted with your brand in a certain amount of time. This email marketing campaign can have email messaging tailored to these contacts and encourage them to return, revisit your website, and see the value your company has provided.
More examples of different segmentation strategies
In addition to the examples above, such as creating email sending lists based on a contact's region or interaction history, email sending lists can be made based on a contact's company property.
For example, ABM email marketing campaigns can be a powerful segmentation strategy. ABM, also known as account-based marketing, is a marketing strategy focusing on a set of target accounts. If there is an emphasis on reaching out to a specific account or company, email sending lists can be tailored to contacts at that particular company by segmenting with the company property. After creating this tailored ABM sending list, emails can be dialed in with value propositions and use cases for that specific company.
The same could be said for an IBM email marketing strategy. IBM, also known as industry-based marketing, is a marketing strategy that segments based on a specific industry or vertical. In this case, the contact property segmented would be a contact's industry. These can be compelling email marketing strategies with the help of HubSpot lists.
Using personalization & customization in emails
Personalizing email content based on different lists & filtering used
When creating marketing emails in HubSpot, customized sending lists can help personalize an email's content, such as the creative imagery and copy within the email. In addition to the creative and copy, personalization tokens can be used to dial into a target audience.
HubSpot says, "With personalization tokens, you can show personalized content to your contacts based on their property values in your CRM. Personalization can increase engagement with your email campaigns."
Personalization tokens can be used with any default or custom contact property. The simplest way to implement email personalization would be to include a name personalization token. Even if a contact's property is not known for personalization, a default value can be included in the email to replace an unknown property. For example, the personalization token's first name is used in the screenshot below, and the default value is "there." If a contact's first name is unavailable on a contact's record, "Hello there" would be displayed in the marketing email.
Another use of a personalization token could be in a subject line. A subject line could use a personalization token of the company name on the contact's record to catch a contact's attention. If the sending list created is made of specific companies, users can be confident in making understandable subject lines with this personalization token.
How to create a new list & apply to an email campaign in HubSpot
Step-by-step instructions
In your HubSpot account, navigate to contacts and lists.
For marketing email sending lists, select the contact-based list type.
Give your HubSpot email list a concise name. If this list is for a one-time send, naming can include the date of the send. Providing a precise name will be helpful when referencing lists in the future. Then decide which type of list you are making – active or static.
Next, it's time to choose which filters will be applied to the list. Users can filter on a contact object and associated objects such as an activity, company, conversation, deal, invoice, line item, product, quote, sequence enrollment, or ticket. A user will most likely filter on the contact object for marketing emails. When filtering on the contact, a user can filter based on contact properties (name, company, industry, etc.,) HubSpot asset membership and enrollment (import & list memberships and workflow enrollment,) and marketing interactions (ads interactions, form submissions, marketing email interactions, etc.) Once filters are applied, there will be a preview of your list.
Save the list to begin processing full results.
Navigate to marketing emails. Select the email the sending list will be applied to.
It is important to note that marketing emails in your HubSpot account will only work for contacts set as marketing. This HubSpot Knowledge Base article goes into deeper detail about marketing contacts. There is also a section to add a suppression list or a list of contacts that you don't want to send to. These lists can be created in the same fashion as a sending list.
See email lists in action
Why not experience the power of email lists in HubSpot? To show you how it's done, we've put together the following form that will add you to our active list that will only provide updates about our HubSpot tips and tricks. If you sign up here, you will only get our most recent information and posts on HubSpot (and you can see the power of lists for yourself!)
After reading this blog post, I hope you are more informed about email sending lists in HubSpot. It's important to lay out your plans ahead of time as it will help you visualize the segmentation and personalization options that would make the most sense for your marketing efforts. Email sending lists can truly be powerful in conjunction with other inbound marketing strategies.
If you have any questions about HubSpot marketing emails or HubSpot in general, we'd love to help! Contact us to talk about HubSpot and beyond!