I love the mobile app Instagram so much that I go out of my way to use it. Instagram is a free photo-sharing social network for the iPhone. I'm not an iPhone user (yet), so I take pictures with my phone or digital camera, save them to my iPad, then spend the next few minutes trying to figure out which of the 16 filters will make my picture pop. I usually stick to Earlybird and occasionally Brannan, but lately I've been a fan of Toaster for some added warmth.
It may seem like too much effort for a non-iPhone user, but for me, Instagram is a visually-appealing, non-invasive little vacation from reality. Using the "Popular" tab, you can jump into a stranger's world and get a glimpse at what life is like where they're at. Each image tells a story and conveys emotion and personality. When you find a feed you like, you can follow that user, but they don't have to follow you back, and vice versa.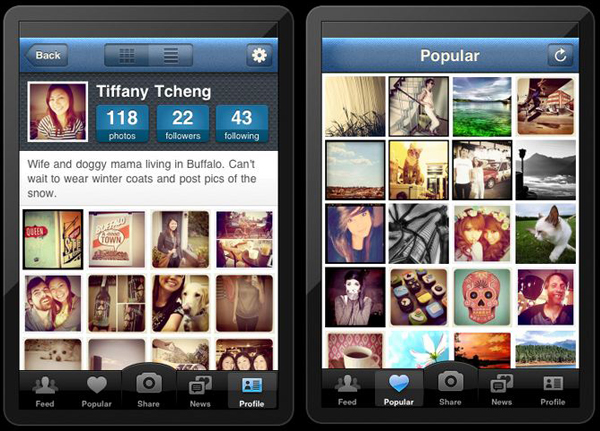 Chelsea, a friend of mine describes Instagram as:
"… the nature of the images are always more documentary than the type of photos people post on Facebook. It's more of people sharing the moments and objects they encounter during the day. It's like a bunch of little visual diaries."
With Instagram, it's less about quality and more about documenting and sharing. Ashley, our office manager, joined Instagram a couple weeks ago and posts pictures of her dog Oscar. Here at the office, we hear stories about Oscar all day long, but with these pictures, it brings those stories to life.
So why is this app so popular? For me, aside from the instant sharing and easy photo editing, I learn at least one new thing every day after reading my Instagram feed. I usually end up with recommendations of restaurants to try, a new retail store to shop, a new vacation destination to add to my "want to go to there" list, and baby fever. Kidding, but there are some really cute children out there.
It's easy to see why millions of people are using Instagram to photoblog.
Simple, Quick and Fun: In about 30 seconds or less, you can take a photo, throw a filter (or post the original), and share it with the world. You can also search Instagram for inspiration using tags.
Social Integration: In addition to Instagram, you can share your images on other social networks such as Facebook, Twitter, Tumblr, Posterous and more.
Community & Interactivity: Instagram is a social network, but more than that it's a community. People are very positive and encouraging. You can leave comments, "like" and tag pictures and geotag your location.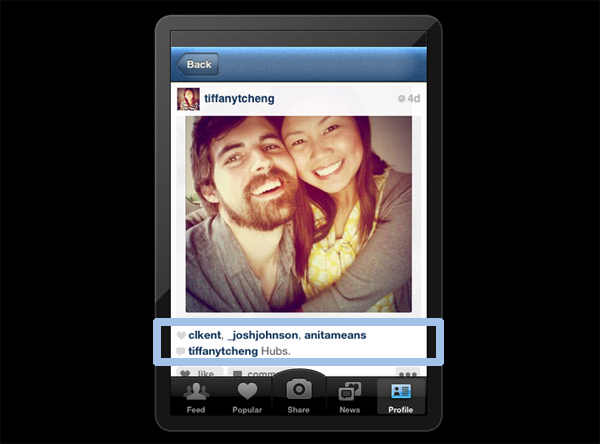 Instagram isn't for everyone, but the mobile app is being used by a growing number of businesses, bands, and brands. I've said before that the only reason I want an iPhone is for Instagram. Needless to say, I am (im)patiently waiting for iPhone5 to be released.
If you're a fan, try downloading Diptic to split your images into various layouts and check out this post from Photojojo for more fun ways to explore Instagram.
Your turn — are you a non-iPhone user that uses Instagram on another Apple device? What do you love about Instagram?